What is VOB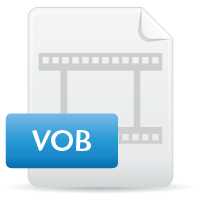 What is VOB
VOB is short for Video Object, a container format in DVD-Video media. VOB can contain video, audio, subtitle and menu contents multiplexed together into a stream form. VOB is based on the MPEG program stream format, but with additional limitations and specifications in the private streams. The MPEG program stream has provisions for non-standard data (as used in VOB files) in the form of so-called private streams. VOB files are a very strict subset of the MPEG program stream standard. While all VOB files are MPEG program streams, not all MPEG program streams comply with the definition for a VOB file.
Applications of VOB
VOB, the digital format for DVD video; it is absolutely used for DVD video recording. Almost all commercially produced DVD-Video titles use some restriction or copy protection method, which also affects VOB files. Copy protection is usually used for copyrighted content.
Related Software
HD Video Converter Factory Pro; it is the powerful video conversion software for video converting with HD standard. The software supports about 150 formats, so it could convert videos to VOB for DVD recording.
Related Source
MPEG AVI MKV MOV WMV RM ASF RMVB VCD DVD FLV H.264 H.263
Related External Source