What is Flash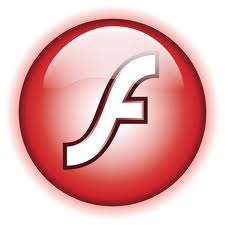 Definition of Flash
Here we called flash actually means flash video, Flash Video is a container file format used to deliver video over the Internet using Adobe Flash Player versions 6–10. Flash Video content may also be embedded within SWF files. There are two different video file formats known as Flash Video: FLV and F4V. The audio and video data within FLV files are encoded in the same way as they are within SWF files. The latter F4V file format is based on the ISO base media file format and is supported starting with Flash Player 9 update 3. Both formats are supported in Adobe Flash Player and currently developed by Adobe Systems. FLV was originally developed by Macromedia.
The format has quickly established itself as the format of choice for embedded video on the web. Notable users of the Flash Video format include YouTube, Hulu, Google Video, Yahoo! Video, metacafe, Reuters.com, and many other news providers.
The standards documentation for BBC Online states that the BBC now preferentially accepts Flash videos for submission, to the disadvantage of other formats previously in use on its sites such as Real Video or WMV.
Flash Video FLV files usually contain material encoded with codecs following the Sorenson Spark or VP6 video compression formats. The most recent public releases of Flash Player (collaboration between Adobe Systems and Main Concept) also support H.264 video and HE-AAC audio. All of these codecs are currently restricted by patents.
Flash Video is viewable on most operating systems, via the Adobe Flash Player and web browser plugin or one of several third-party programs.
Details of Flash
Commonly, Flash Video FLV files contain video bit streams which are a proprietary variant of the H.263 video standard, under the name of Sorenson Spark (FourCC FLV1). Sorenson Spark is an older codec for FLV files but it is also a widely available and compatible one, because it was the first video codec supported in Flash Player. It is the required video compression format for Flash Player 6 and 7. Flash Player 8 and newer revisions also support the playback of On2 TrueMotion VP6 video bit streams (FourCC VP6F or FLV4). On2 VP6 is the preferred video compression format for use with Flash Player 8 and higher. On2 VP6 can provide a higher visual quality than Sorenson Spark, especially when using lower bit rates. On the other hand it is computationally more complex and therefore will not run as well on certain older system configurations.
The Flash Video FLV file format supports two versions of a so called 'screen share' (Screen video) codec which is an encoding format designed for screen casts. Both these formats are bitmap tile based can be lossy by reducing color depths and are compressed using zlib. The second version is only playable in Flash Player 8 and newer.
Audio in Flash Video files is usually encoded as MP3. However, audio in Flash Video FLV files recorded from the user's microphone use the proprietary Nellymoser Asao Codec. (Flash Player 10 released in 2008 also supports the open source Speex codec.) FLV files also support uncompressed audio or ADPCM format audio. Recent versions of Flash Player 9 support AAC (HE-AAC/AAC SBR, AAC Main Profile, and AAC-LC).
Support for encoding Flash Video files is provided by an encoding tool included with Adobe's Flash Professional and Creative Suite products, On2's Flix encoding tools, Sorenson Squeeze, FFmpeg and other third party tools.
Related Software
Flash Video Converter Factory Pro; it is just designed for converting flash videos, you can either convert other video formats to flash video or you can convert flash videos to the right format that your portable device can support like MP4, this video converter is powerful, clean, fast and easy to use, with Flash Video Converter Factory Pro, how to play flash video on our portable device will be not a problem!
Related Source
FLV SWF YouTube iPad iPod iPhone Apple TV PSP PS3 XBox Zune Creative ZEN BlackBerry Palm Nokia Mobile Phone
Related External Source