What is WMV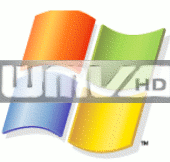 What is WMV
WMV is short for Windows Media Video, and it a file format developed by Microsoft to store video content in a compressed format so that movies and other video programs can be viewed on a computer. The WMV format incorporates a codec, or encoder/decoder pair that is used to initially compress the file during creation and decompress it on the fly while being worked on a computer.
Applications of WMV
WMV files can be played on all the latest versions of Windows. WMV files can also be played on the Glossary Link Mac OS X through Windows Media Player for the Mac. Currently, a 3rd party plug-in called Flip4Mac WMV is the most preferred method used by Macintosh users to view WMV files on the QuickTime player. The WMV standard also supports Digital Rights Management or Glossary Link DRM which enables the creators or distributors of video content to protect their programs so that only paid subscribers could watch their content.
Related Software
Video Converter Factory Pro; it is a video converter for converting all popular video formats to what you want, including WMV. It is the easy-to-use video conversion software that you can easily do the converting process among popular video/audio formats (including HD video and flash video) with lossless video quality. With it, you can also extract audio from video to MP3 music file and capture pictures from video to JPG.
Related Source
MPEG AVI MKV MOV RM ASF RMVB VCD DVD 3GP FLV HDTV
Related External Source