What is Video Converter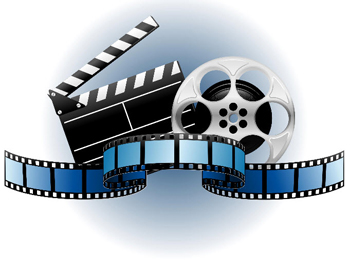 Definition of Video Converter
A video converter is a software program that has the ability to change the file from its current state to a different state, for example converting AVI file to MPEG.
There are actually two kinds of video converters. 1. Freeware. 2 Shareware.
1. It is easy to see that freeware is free and you do not need to pay any thing to use it. but the freeware also has its limitations, such as ads, spyware and other things.
2. Shareware is free download and you can have a try. if you think it is what you need and then you can buy it. The trail one always has some limitations, such as conversion time, water mark, or use time. After you buy it you can use it without any limitations.
In my opinion, shareware is more powerful than freeware, they have more functions, and more powerful encoders, and more beautiful interfaces and most importantly they do not have spyware and ads.
There are also many shareware video converters.
What Features should a Good Video Converter Has
As we all know that, there are so many video converters in the related market; some of them are excellent while some of them are not. As a good video converter, it should has these features below.
1.Good converting function: this is the basic function that a video converter must have. This feature should contain good converted video quality and fast converting speed.
2.Reliable: this is also an important factor that we should pay attention to, if your PC is attacked by some unsafe factors, which will be a great pity.
3.Rich parameter settings: choose the video converter that can provide rich parameter settings so that we can control our videos ourselves and get the satisfied converted videos.
These are the main features that a good video converter should has, it is necessary for you to know these factors especially if you want to buy a video converter.
Related Software
iPhone Video Converter Factory Pro; it is an application that was designed for one task: conversion of video files for playback on iPhone series. Thus, all the conversion profiles available are optimized for a number of iPhone handsets. The list of profiles is neatly organized so that you can find your phone easily. Thus, if you want to convert your files so you can play them on your iPhone 4 , you can find that profile by going to the iPhone 4 category and you will find much options for your iPhone 4 to choose. The same applies for other phones. What's more, This converter's user interface is very nice. When you first launch it, you have some on-screen help that describes the conversion process. At the bottom of the screen, you have the list of supported devices, and on top of that, you will see the profile settings and a video player. When you start converting a file, you will see the video playing. This isn't really a preview of the conversion process. You can disable the video playback to speed up the process. If you want to speed it up further, you can send the application to the background, so the memory used for the user interface is used in the conversion process. There are some more performance settings that you can play with in the options window.
Of course, if you need to get more import or output options, you also can choose HD Video Converter Factory Pro, it can support nearly all popular video and audio formats and also has the advantages like iPhone Video Converter Factory Pro...
Related Source
QuickTime Windows Media Player The KMPlayer HD Video MPlayer Video Converter Video Editor
Related External Source