What is Audio Bitrate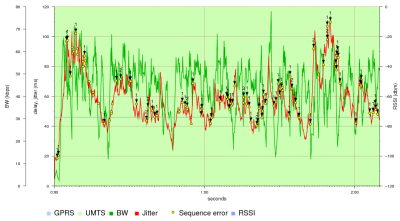 What is Audio Bitrate
If we need define what Audio Bitrate is, we should understand what bitrate is first. In digital multimedia, bit rate often refers to the number of bits used per unit of playback time to represent a continuous medium such as audio or video after source coding (data compression). The encoding bit rate of a multimedia file is the size of a multimedia file in bytes divided by the playback time of the recording (in seconds), multiplied by eight. In an MP3 player, it is the rate of compression used to encode the file in the audio aspect. The higher the rate is, the better the quality of sound is. However this also increases the file size. However, the sound quality will only be as good as the original recording when increasing the bitrate.
Different Audio Bitrate of Various Audio Formats
MP3 Format:
1. 32 kbit/s - MW (AM) quality
2. 96 kbit/s - FM quality - This is questionable since FM broadcast is transmitted in analog 3. 30 Hz-15khz. Similarly one cannot compare directly an LP record to CD using kbit/s.
4. 100–160 kbit/s - Standard Bitrate quality; difference can sometimes be obvious (e.g. lack of low frequency quality and high frequency "swashy" effects)
5. 192 kbits/s is the highest level supported by most MP3 encoders when ripping from a Compact Disc.
6. 224–320 kbit/s - VBR to highest MP3 quality.
Other Audio Formats:
1. 800 bit/s - minimum necessary for recognizable speech
2. 2.15 kbit/s - minimum bitrate available through the open-source Speex codec
3. 8 kbit/s - telephone quality (using speech codecs)
4. 32-500 kbit/s - lossy audio as used in Ogg Vorbis
5. 256 kbit/s - Digital Audio Broadcasting (DAB) MP2 bit rate required to achieve a high quality signal
6. 400 kbit/s-1,411kbit/s - lossless audio as used in formats such as Free Lossless Audio Codec, WavPack or Monkey's Audio to compress CD audio
7. 1,411.2 kbit/s - Linear PCM sound format of Compact Disc Digital Audio
8. 5,644.8 kbit/s - DSD sound format of Super Audio CD
Related Software
Video to Audio Converter Factory Pro is a professional audio converter to convert video to audio formats fast and safe with great output effect. It can convert video to MP3 or other types of audio formats with least loss of audio quality to ensure the audio bitrate.
Related Source
Resolution | Video Encoder | Audio Encoder | Aspect Ratio | Video BitRate | Audio BitRate | Frame Rate | Audio Channels | Sample Rate | Video Profile | Decoder | Codec