What is DTS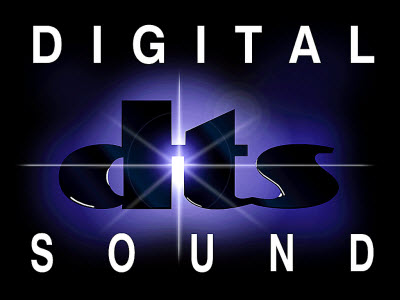 What is DTS
DTS is a series of multichannel audio technologies owned by DTS, Inc. A company specializing in digital surround sound formats used for both commercial/theatrical and consumer grade applications. It was known as The Digital Experience until 1995.
DTS audio codec
On the consumer level, DTS is the oft-used shorthand for the DTS Coherent Acoustics codec, transportable through S/PDIF and used on DVDs, CD-DAs, LDs, and in .WAV files. This system is the consumer version of the DTS standard, using a similar codec without needing separate DTS CD-ROM media. Both music and movie DVDs allow delivery of DTS audio tracks, but DTS was not part of the original DVD specification (1997), so early DVD players did not recognize DTS audio tracks at all. The DVD specification was revised to allow optional inclusion of DTS audio tracks. The DVD title must carry one or more primary audio tracks in AC-3 or LPCM format (in Europe, MPEG-1 Layer 2 is also an allowed primary track format). The DTS audio track, if present, can be selected by the user. Modern DVD players can now decode DTS natively with no problem, or pass it through to an external decoder. Nearly all standalone receivers and many integrated ("home theater in a box") DVD player/receivers manufactured today can decode DTS.
For PC playback, many software players support the decoding of DTS. The VideoLAN project has created a decoding module for DTS called libdca (formerly libdts), which is the first open source implementation of DTS.
Related Software
HD Video Converter Factory Pro; it is the powerful High Definition Video Converter and it builds in 150 video formats, it easily supports Multi-track HD video M2TS, MKV, AVCHD, HDTV BDAV and MPEG-TS video movies. And it support DTS audio conversion, which can convert DTS file to other popular audio files. Besides, this HD video converter offers up to 3x-5x real time video converting speed.
Related Source
HDTV DTS MPEG-PS TS M2TS FFDShow AAC HD Video NTSC Pal SECAM Pixel