What is VCD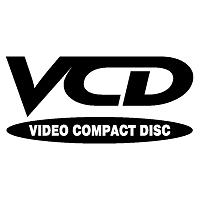 Brief Introduction of VCD
Video CD (abbreviated as VCD, and also known as View CD, Compact Disc digital video) is a standard digital format for storing video on a Compact Disc. VCDs are playable in dedicated VCD players, most DVD-Video players, personal computers, and some video game consoles.
The VCD standard was created in 1993 by Sony, Philips, Matsushita, and JVC and is referred to as the White Book standard.
Software Support
Video CDs are not popular in the US, Canada, Europe, Middle East & Northern parts of Africa, so its support is limited among mainstream software. Windows Media Player prior to version 9 and Quicktime player do not support playing VCD directly, though they can play the DAT files (stored under \MPEGAV for video and audio data) reliably. Windows Vista added native support of VCD like DVD-Video and can launch preferred application upon inserting.
How to Play VCD on Some Portable Devices that can not Support VCD
As the development of the technology, there are more and more people have owned portable devices, like mobile phone, DV player, music player and video player and so on. However, some of these portable devices can not support the popular VCD files, and we can see many video or movie resources are in the format of VCD, so how to play VCD on our portable devices that can not support VCD files is necessary for us to know. Actually, you do not have to worry about that, what you need is just a related video converter and with a good related video converter, you can play VCD on your portable device easily.
If you are confused by how to choose one, here I suggest Video Converter Factory Pro, it is excellent, powerful, fast, safe and easy to use and it is just the right video converter for your portable device to play VCD files.
Related Source
AVI MP4 MKV MOV MPEG MPG WMV RM ASF RMVB Real Video Video 3G2 3GP 3GPP M4V VOB DVD FLV VCD MOD CD Matroska
Related External Source