Video Converter from FLV to MP4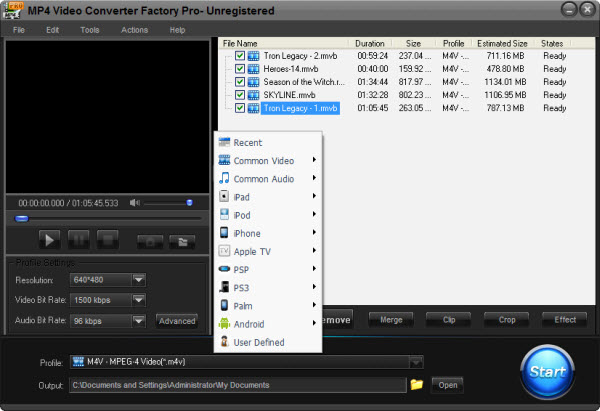 The "popular" referred here means nothing else, just refer to some video from the web. Why? You may have the doubt.
The Internet is popular now, and almost related to everything around us. All things may spread very fast through the Internet, so does videos. Many people would like to share videos with other on the Internet. But for web video playing, it just supports some limited video formats such as FLV, SWF etc. and FLV is the main format for web video playing. If you want to own the popular videos, you may need to use some video converter from FLV to MP4 after downloading the FLV videos. But here, why is MP4?
Why Is MP4
Some people may say that, "Why is AVI? AVI is popular and many people like it."
Right! AVI video is popular also classical, but it's old and would take much room. MP4, it is the new video format and now is popular too. MP4 video contains better image with less volume. It is widely used and supported by most digital devices. No matter be played on computer or portable media player even some DV device, all is ok. So that, some video converter from FLV to MP4 is necessary; and convert video to MP4 is the trend.
Some Video Converter from FLV to MP4
After clearing out the reason to convert video to MP4 and realizing the necessity of some related software. Next is how to select a good converter and the following aspects may be helpful:
1. Easy to use. No one wants to waste too much time on learning the guide of a complicated control system. 2. Conversion speed. The one should contain a well converting speed for saving the time on conversion process. 3. Image quality. The one should contain a better video quality in comparison; the less loss of quality the better. 4. Functions. The functions of the software and the supported formats - the more the better.
Here MP4 Video Converter Factory Pro is available. The software supports to convert the popular video formats to MP4, including convert Flash FLV to MP4, and it is easy to control. It provides fast converting speed with high video quality in comparison. The one is a reliable one.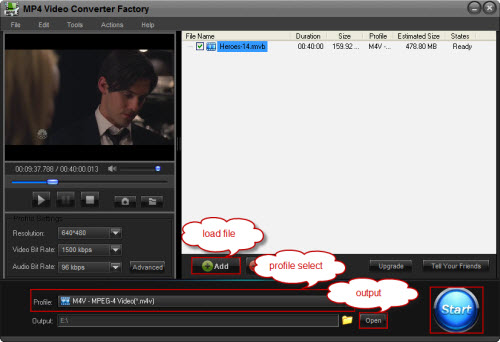 1. Download and install the software > 2. Click "Add" to import videos > 3. Select output format in "Profile" setting > 4. Click "Start" to begin converting process > 5. Open output profile to get the output video. Then, with the video converter from FLV to MP4, it's easy for you to occupy the popular as your own.
Screenshot of MP4 Video Converter