What is DVD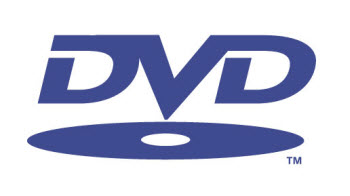 Brief Introduction of DVD
DVD, also known as Digital Video Disc or Digital Versatile Disc, is an optical disc storage media format, and was invented and developed by Philips, Sony, Toshiba, and Time Warner in 1995. Its main uses are video and data storage. DVDs are of the same dimensions as compact discs (CDs), but are capable of storing almost seven times as much data.
Variations of the term DVD often indicate the way data is stored on the discs: DVD-ROM (read only memory) has data that can only be read and not written; DVD-R and DVD+R (recordable) can record data only once, and then function as a DVD-ROM; DVD-RW (re-writable), DVD+RW, and DVD-RAM (random access memory) can all record and erase data multiple times. The wavelength used by standard DVD lasers is 650 nm; thus, the light has a red color.
DVD-Video and DVD-Audio discs refer to properly formatted and structured video and audio content, respectively. Other types of DVDs, including those with video content, may be referred to as DVD Data discs.
Improvements and Succession of DVD
HD DVD and Blu-ray Disc
In 2006, two new formats called HD DVD and Blu-ray Disc were released as the successor to DVD. HD DVD competed unsuccessfully with Blu-ray Disc in the format war of 2006–2008. A dual layer HD DVD can store up to 30GB and a dual layer Blu-ray disc can hold up to 50GB.
However, unlike previous format changes, e.g., audio tape to compact disc or VHS videotape to DVD, there is no immediate indication that production of the standard DVD will gradually wind down, as they still dominate, with around 87% of video sales and approximately one billion DVD player sales worldwide. In fact experts claim that the DVD will remain the dominant medium for at least another five years as Blu-ray technology is still in its introductory phase, write and read speeds being poor as well as the fact of necessary hardware being expensive and not readily available.
Consumers initially were also slow to adopt Blu-ray due to the cost. By 2009, 85% of stores were selling Blu-ray Discs. A high-definition television and appropriate connection cables are also required to take advantage of Blu-ray disc. Some analysts suggest that the biggest obstacle to replacing DVD is due to its installed base; a large majority of consumers are satisfied with DVDs. The DVD succeeded because it offered a compelling alternative to VHS. In addition, Blu-ray players are designed to be backward-compatible, allowing older DVDs to be played since the media are physically identical; this differed from the change from vinyl to CD and from tape to DVD, which involved a complete change in physical medium. As of 2010 it is still commonplace for major releases to be issued in "combo pack" format, including both a DVD and a Blu-ray disc (as well as, in many cases, a third disc with an authorized digital copy). Also, some multi-disc sets use Blu-ray for the main feature, but DVD discs for supplimentary features (examples of this include the Harry Potter "Ultimate Edition" collections, the 2009 re-release of the 1967 The Prisoner TV series, and a 2007 collection related to Blade Runner).
Holographic Versatile Disc
The Holographic Versatile Disc (HVD) is an optical disc technology that may one day hold up to 4 terabytes (TB) of information, although the current maximum is 500GB. It employs a technique known as collinear holography.
5D DVD
The 5D DVD, being developed in the Swinburne University of Technology in Melbourne, Australia, uses a multilayer system to encode and read data on multiple layers. Disc capacities are estimated at up to 10 terabytes, and the technology could be commercially ready within ten years.
Related Software
If you are fans of DVD or if you are a video or movie fans, it is necessary for you to know this software – HD Video Converter Factory Pro, it is an all in one good video converter, it can support nearly all the popular video and audio formats, its converting function is powerful and the converting speed is fast. With HD Video Converter Factory Pro, you can convert other video formats to DVD files or you can convert DVD files to other popular video formats. What are you hesitated for? Just go for one.
Related Source
AVI MP4 MKV MOV MPEG MPG WMV RM ASF RMVB Real Video Video 3G2 3GP 3GPP M4V VOB DVD FLV VCD MOD CD Matroska
Related External Source