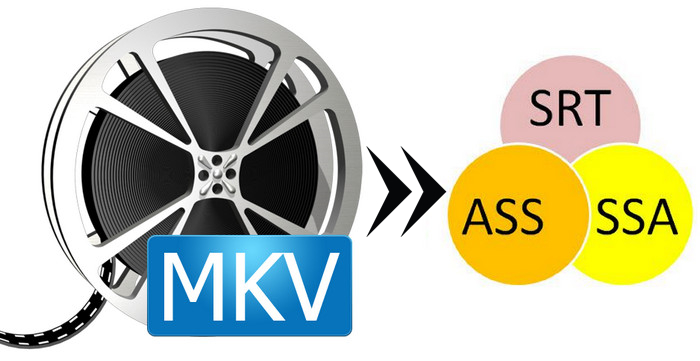 Extract Subtitles from MKV
MKV is a flexible, popular and open standard Matroska multimedia container format which contains various video and audio codecs, chapter points, rich metadata as well as multilingual subtitles and other related data. It is widely adopted for TV series, TV shows, movies, concerts and more. Based on this property, you are allowed to switch subtitles on/off in common media players if MKV videos already contain multiple language subtitle tracks, even remove subtitles or extract subtitles from MKV for different purposes.
Can You Really Distinguish Hardsubs and Softsubs?
By this point, first you should learn more about hardsubs and softsubs.
- Hardsubs (open subtitles) are open to all and cannot be turned off by the viewer.
- Softsubs (closed subtitles) are designed for a certain group of viewers, and can usually be turned on/off or selected by the viewer.
To put it simple, hardsubs have become a part of the video images and the subtitle text is irreversibly merged in original video frames, they cannot be extracted, disabled or removed in any way. So this article mainly focuses on extracting softsubs from MKV.
Extract MKV Subtitles is Much Easier Than You Think
To rip subtitles from MKV, I know someone will say: "Come on, my mind goes blank! What should I do?" As a matter of fact, you consider it as complicated as you might think and stun yourself. Believe it or not, everyone can handle it with great ease. So how to extract subtitles from MKV, such as extract srt from MKV, extract ass from MKV, extract ssa from MKV, etc? Without regard to more technical terms and complex operation, an easy-to-use free MKV subtitle extractor can do this job effortlessly.
Simple Steps to Extract Subtitles from MKV
There are many MKV subtitle extractor on the market, but most only have sole function. Multifunctional software are always pricy, let alone those freeware. Luckily, Free HD Video Converter Factory is a completely free video & audio converter, simple editor, YouTube downloader as well as an MKV subtitle extractor which is capable of converting any video & audio to nearly all popular format and portable devices, downloading 1080P/4K/8K/360-Degree/VR/music videos, rotate videos, cut and merge videos, add subtitles, remove subtitles, extract subtitle from MKV, etc. Download and install this superb program on your Windows-based PC, then launch it.

Free HD Video Converter Factory
Cast aside the technicality, Free HD Video Converter Factory enables you to extract subtitles from MKV as easy as pie. Besides extracting subs, it not only helps remove subtitles or add subtitles, but also convert video & audio and download YouTube videos. Learn more >
Step 1: Click "Add Files" to import your MKV video file into this MKV subtitle extractor or just a simple drag-and-drop.
Step 2: Click "T" symbol and choose the subtitle you need from the drop-down list.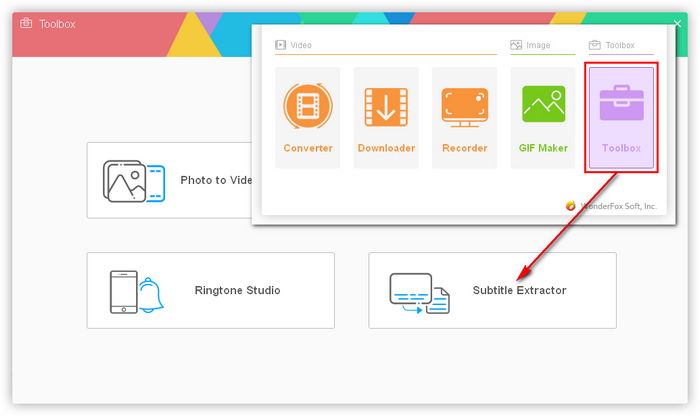 Import MKV File & Select Specific Subtitle
Step 3: Press the preview window on the left to preview video, then close it after loading subtitles without having to wait until the video ends.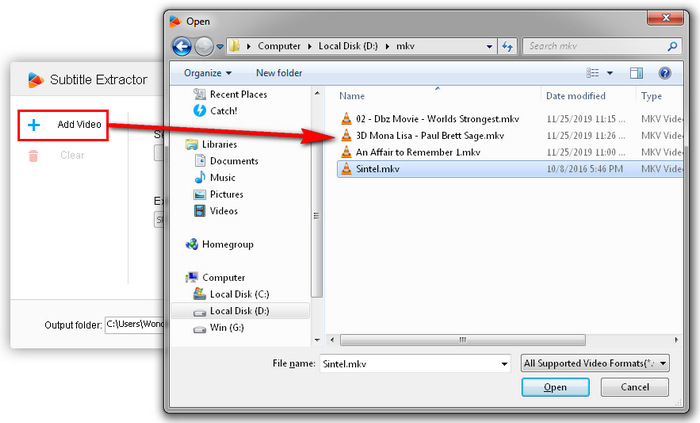 Preview Video and Load Subtitle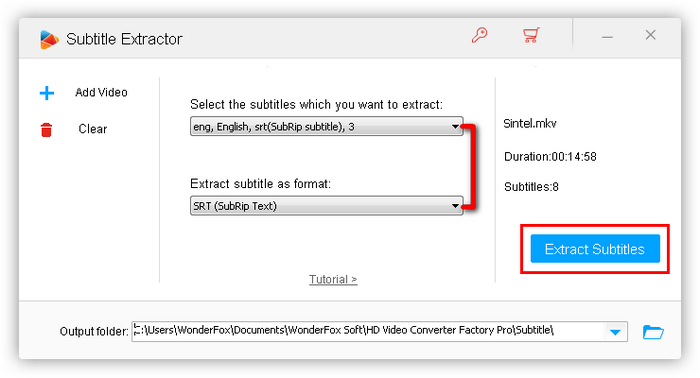 Close the Preview Window
Step 4: Go to this folder path "C:\Users\XXXXXX\Documents\WonderFox Soft\HD Video Converter Factory\Subtitle" to check your subtitle files there. Don't forget to replace XXXXXX to your computer's name.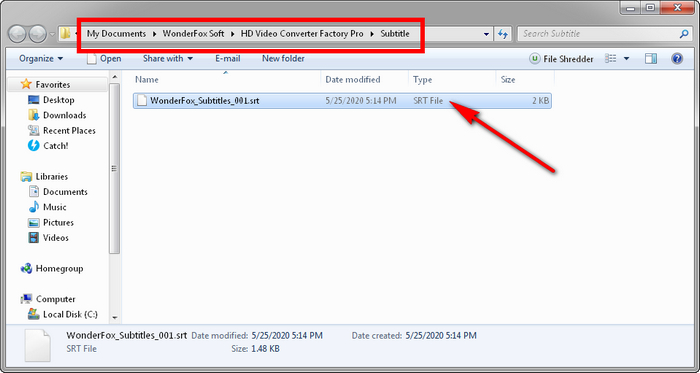 Find the Extracted Subtitles in Specific Folder
This is the whole process to extract subs from MKV. Amazing, isn't it? After you extract subtitles from MKV, you can make a simple editing like timeline slight readjustment by right-clicking the subtitle file and open it with Notepad. You may turn to other subtitle editors to modify and merge subtitles. After done, you can upload and share your new subtitle files online, even simply embed/hardcode subtitles to video with Free HD Video Converter Factory as follows:
Import your video > click "T" symbol > press "Add subtitle" > select the subtitle you want to embed/hardcode > choose your preferred format or devices from 300+ optimized preset profiles on the right > hit "Run" to start to add subtitles to video.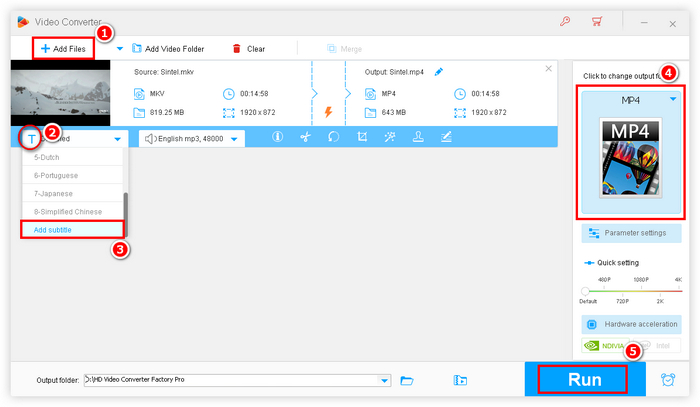 Insert Modified Subtitle into Video
It's also a process to change external subtitles to hardsubs for avoiding subtitles not display issue. When the process is complete, you can transfer your video to any devices for playback freely. Don't forget to share with your friends if this post works for you.
Still got question? Submit it to us and get answer within 24 hours.