What is Zune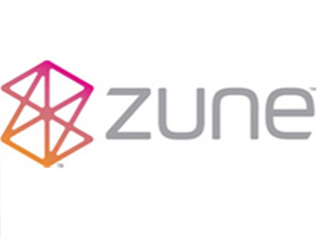 Brief Introduction of Zune
Zune is an entertainment platform and portable media player made by Microsoft. The Zune entertainment software platform and supporting products designed and marketed by Microsoft include the Zune Software, the video component of Xbox 360, Zune devices, Microsoft Kin Phones, Windows Phone 7 devices, and the Zune website. The Zune Marketplace offers music, TV shows, movies, podcasts, and music videos. The Zune Social is a service integrated with Xbox Live that allows users to manage friends, send messages, and compare music. Each user has a personal Zune Tag, which corresponds with their Xbox Live Gamer Tag if they have one. The Zune software is used to manage the Zune, and currently runs exclusively on Windows, although Microsoft has promised that a Macintosh version will be available by 2011.It can rip CDs, manage music and access Zune Marketplace. Purchasing media through Zune requires Microsoft Points, but a subscription model, Zune Pass, is also available. Zune Pass is a subscription music service that allows the user to temporarily download an unlimited number of songs for the length of the Zune Pass subscription, as well as permanently keep up to 10 tracks per month.
Zune's distinguishing features are HD radio (on the Zune HD model only), the Zune Pass subscription model, its multi-platform nature, and the Zune Social. FM radio is available on all Zune devices. The FM radio features RBDS, which displays Artists and Song Titles in conventional FM radio broadcasts. Subject to restrictions, files can be shared wirelessly between Zune devices. Zune's primary competitor is the Apple iPod product line.
Marketplace of Zune
The Zune Marketplace is an online music, video and podcast store that integrates with Zune software, Zune devices, phones with Zune support, and Xbox 360. Initially offering two million songs, it has grown to include more than 10 million tracks, with all tracks being DRM free. In addition, Zune Marketplace has podcasts, TV shows, music videos, and movies. Music on Zune Marketplace is provided by the big four music groups (EMI, Warner Music Group, Sony BMG and Universal Music Group), as well as smaller music labels. Like other technology companies in the music business, the Zune team at Microsoft has a team of music, TV, film and podcast experts responsible for the Zune Marketplace editorial content and programming.
Music
Music is offered in DRM-restricted WMA format (2-pass CBR at 192kbit/s) or DRM-free MP3 format (up to 320kbit/s) for a per-song or per-album fee, or via Zune Pass subscriptions.
Songs downloaded from the Zune Marketplace are restricted by DRM similar to yet slightly different from PlaysForSure. Songs purchased from PlaysForSure partners can't be played using Zune, but songs acquired from the Zune Marketplace can be played by PlaysForSure devices. Internally, Zune DRM is referred to as "9.1", differentiating itself from PlaysForSure DRM, which is version "9". Purchased songs can be burnt as a regular audio CD.
Media purchases are made using the Microsoft Points currency. The exchange rate is 80 points per dollar, and most songs are priced at 79 points. This works out to US$0.9875 per song. The points used for the Zune Marketplace are the same points used to buy content from the Xbox Live Marketplace and the Games for Windows Live Marketplace. At E3 2010, Microsoft announced that the music portion of the Zune Marketplace would be brought to Xbox 360. coinciding with the release of Kinect.
Microsoft's Zune Pass service allows subscribers to download an unlimited number of songs. Songs can only be used while the subscription is active. Zune Pass songs cannot be burned to CD. The Zune pass allows for 3 Zunes to share the downloaded DRM content as well as the content to be downloaded on up to 3 computers. Zune Pass subscribers are also able to keep 10 songs per month. This is offered in the form of a 10-song credit each month that doesn't rollover. The songs can be purchased as DRM-free MP3 files, when available.
Since the release of Zune device firmware 3.0, devices have the ability to access the music section of the Zune Marketplace while connected to a wireless access point. To help push this feature, Microsoft partnered with Wayport to allow Zune devices to access to its network of over 10,000 wireless hotspots, including McDonald's restaurants.
TV and Movies
With the release of the Zune 4.0 software update, Microsoft added movies to the Zune Marketplace's existing selection of TV shows, podcasts, and music videos. At the same time, Zune became the video provider for Xbox 360. Videos purchased on Xbox 360 can also be viewed on PCs and Zune devices. Zune Marketplace also offers HD content. Zune Marketplace on Xbox 360 offers 5.1 surround-sound and 1080p instant streaming on a selection of titles. Content can be either purchased or rented.
Applications
As of Zune 4.0, the Zune Marketplace includes an applications section where apps and games are available for the Zune HD. The store initially launched with 9 apps, all of which were developed by Microsoft and released for free. On November 9, 2009 Microsoft released 6 new apps (5 being games). Vans Sk8: Pool Service is a port of an iPhone/iPod touch app. A collection of basic games are available for non-HD Zune models. A release on March 1, 2010 contained the Facebook app. 2 games were released on 4-27-2010 Labyrinth and Solitaire. 5-18-2010 saw another 2 games called Spades and Hearts. Animalgrams came out on 7-29-2010 along with the long awaited MSN Money app. Stopwatch came to the Zune app store on 8-5-2010. Music quiz launched on 8-19-2010. The Twitter app was updated on 9-8-2010. Metronome came out the following day on 9-9-2010. .3 games launched on 9-30-2010 called Castles and Cannons, Wordmonger, and Dr. Optics Light Lab along with a Windows Live Messenger app. The 2 latest games Hairball and Tiles were released on 10-20-2010 with an app called Drum Machine.
Related Software
Zune Video Converter Factory Pro; it is one of the related software of Zune, which solve the video format's limitation problem of Zune and make your Zune more powerful! It is a perfect solution for Zune users who want to put their regular video files even video podcasts, widescreen video on Zune players. It can convert most regular video formats including AVI, WMV, MOV, RM, RMVB, DAT, FLV, ASF, MPG and MPEG and so on to Zune supported format. This professional Zune Video Format Converter allows you to convert video to Zune video MP4 with various practical functions such as batch conversion.
Related Source
iPad iPod iPhone Apple TV PSP PS3 XBox Zune Creative ZEN BlackBerry Palm Nokia Mobile Phone Android Symbian Windows Mobile Windows Phone 7
Related External Source