Windows Mobile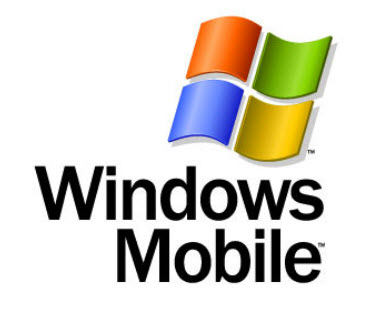 Brief Introduction of Windows Mobile
The current version is called "Windows Mobile 6.5". It is based on the Windows CE 5.2 kernel, and features a suite of basic applications developed using the Microsoft Windows API. It is designed to be somewhat similar to desktop versions of Windows, feature-wise and aesthetically. Additionally, third-party software development is available for Windows Mobile, and software applications can be purchased via the Windows Marketplace for Mobile.
Originally appearing as the Pocket PC 2000 operating system, most Windows Mobile devices come with a stylus pen, which is used to enter commands by tapping it on the screen. Microsoft announced a completely new phone platform, Windows Phone 7, at the Mobile World Congress in Barcelona on February 15, 2010. Phones running Windows Mobile 6.x will not be upgradeable to version 7.
Windows Mobile's share of the Smartphone market has fallen year-on-year, decreasing 20% in Q3 2009. It is the 5th most popular Smartphone operating system, with a 5% share of the worldwide Smartphone market (after Symbian, BlackBerry OS, Android and iPhone). In the United States, it is the 3rd most popular Smartphone operating system for business use (after BlackBerry OS and iPhone), with a 24% share among enterprise users. Microsoft is phasing out Windows Mobile to specialized markets, such as rugged devices, and focusing on its new mobile platform, Windows Phone 7.
Some Criticisms on Windows Mobile
Versions of Windows Mobile prior to 6.5.3 did not recognize multi-touch screens. Device maker HTC Corporation created some work-arounds to allow multi-touch to work on some applications it installed on its HD2 handset. However, Microsoft applications on this handset, such as the Internet Explorer web browser, do not support multi-touch.
Windows Mobile does not allow users to view file properties from File Explorer and so it is impossible to remove the "read-only" or "Hidden File" attributes applied to files, although third-party software is available to do this. Hidden files can be viewed.
Windows Mobile does not allow users to view file extensions of unknown file types, although third-party software is available to do this.
Windows Mobile devices can easily be used and reset by unauthorised users, such as thieves, as the "Clear Storage" command can be invoked without the need for a password so long as the keypad is not locked and the phone is not turned off, because the CLEAR STORAGE is applied by using embedded, unmodifiable key sequence of "1234" which is also visibly shown in the phone.
The interface of Windows Mobile 6.5 shows jarring inconsistencies, with some applications requiring the user to hold a Stylus to make them operate.
Many Windows Mobile business applications were designed for a stylus-pen input, and are difficult or impossible to use on a capacitative multi-touch screen.
As an operating system of our cell phone and other devices, it still can not solve the limitation of video and audio format of our cell phone or our portable devices.
Related Software
Video Converter Factory Pro; it can help you convert nearly all popular video and audio formats, it also can help you convert videos or audios to the right format that can fit for your mobile phones or other portable devices, its advantages like powerful converting function, fast converting speed, lower price and security make it popular with users.
Related Source
iPad iPod iPhone Apple TV PSP PS3 XBox Zune Creative ZEN BlackBerry Palm Nokia Mobile Phone Android Symbian Windows Mobile Windows Phone 7