Palm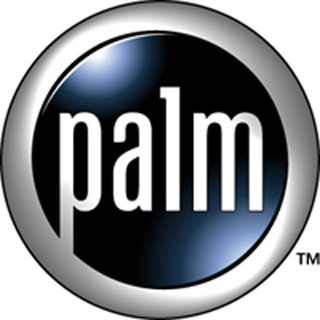 Brief Introduction of Palm
Mobile products for extraordinary lives.
At Palm, we're focused on creating instinctive yet powerful mobile products that enable people to better manage extraordinary lives on the go. Our goal is to deliver products that implement technology in a truly useful way. We innovate. We create and define categories. Expect not just more, but better. Not just faster, but more useful.
A culture of game-changing innovation:
* The original Palm Pilot defied conventional wisdom when it was introduced in 1996, but it became the world's most personal embodiment of technology, sparking the mobile-computing revolution.
* In 1999, the Palm V charmed the gadget geeks and won over the trendsetters with its iconic status-symbol style, making it the tipping point for mainstream market adoption.
* The Treo™ phone effectively created the smartphone market by combining a compact mobile phone with email, an organizer, messaging and web access-allowing users to organize and simplify their business and personal lives all in one place.
* The Centro™ phone brings things like mobile email, IM and the web into Palm's smallest, lightest form factor at a price point that makes typically high-end phone features and functionality accessible to a broader, younger market.
* Palm Pre is the first phone built on the groundbreaking Palm webOS platform, which brings the information in your life together from the many places it resides and lets you move effortlessly through it.
Today, Palm products for consumers, mobile professionals and businesses include the Palm Pre and Palm Pixi families of phones running the groundbreaking Palm webOS software. Palm products are sold through select Internet, retail, reseller and wireless operator channels throughout the world, and at the Palm Store.
Recent History of Palm
Palm Computing was spun off into its own company (called Palm Incorporated) in 2000. Handspring later merged with Palm to form palmOne in 2003 when Palm Inc. split into companies based upon selling hardware (palmOne) and the software (PalmSource). In 2005, palmOne acquired the full rights to the Palm name by purchasing the shared rights PalmSource owned and changed names back to Palm again. PalmSource was acquired by ACCESS Systems in 2005, which subsequently sold the Palm OS source code back to Palm, Inc. in December, 2006.
Palm handhelds continue to advance, including the ability to access hard drives on computers via USB cables, and are beginning to merge with smartphones. The "Treo 700w" is one of the latest offering that combines a Palm handheld with mobile phone, e-mail, SMS, and instant messaging. It is the first Palm device to use Windows Mobile instead of Palm OS. It is widely expected that Palm handhelds as a PDA-only device will disappear as multi-function Palm handhelds like the Treo 650 decline in price. Multi function devices include several different abilities in the same package such as: an MP3 player, a camera, Wi-Fi, Bluetooth, or several other options. The Treo 650+ series is a multi-functioning series, packing in a camera, MP3, Bluetooth,and a phone. The Zire 71 and 72 are examples of this also. In 2007 Palm released the Palm Centro, a consumer-oriented smartphone running the Palm OS. It took a step away from the familiar Treo smartphone by making it thinner and changing the overall appearance of it. The Centro is a very successful smartphone as it combines many features with a lower price. Since then, Palm has also released the Palm Treo 500v, a similar device to the Centro which is also directed at the consumer market. Palm's newest offering, the Palm Pre, and Palm Pixi use the company's new WebOS, which is an embedded Linux operating system that hosts a custom user interface built on standard web browser technology.
Related Software
Video Converter Factory Pro; it supports importing nearly all popular video and audio formats and can help you get the video or audio format that are fit for your Palm, what's more, it is powerful and clean, you can use it without any anxiety.
Related Source
iPad iPod iPhone Apple TV PSP PS3 XBox Zune Creative ZEN BlackBerry Palm Nokia Mobile Phone Android Symbian Windows Mobile Windows Phone 7
Related External Source