What is MPG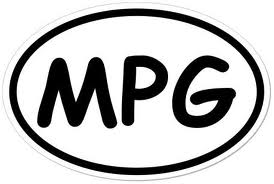 What is MPG
MPG, the three-letter acronym refers to several meanings; but for multimedia, it's just one of a number of file extensions for MPEG-1 computer files. It is a standard for lossy compression of video and audio. It is designed to compress VHS-quality raw digital video and CD audio down to 1.5 Mbit/s (26:1 and 6:1 compression ratios respectively) without excessive quality loss, making video CDs, digital cable/satellite TV and digital audio broadcasting (DAB) possible.
Applications of MPG
Most popular computer software for video playback supports MPG videos.
MPG is the exclusive video and audio format used on Video CD (VCD), the first consumer digital video format, and still a very popular format around the world.
Most DVD players also support Video CD and MP3 CD playback, which use MPG (MPEG-1).
The DVD-Video format uses MPEG-2 video primarily, but MPG (MPEG-1) support is explicitly defined in the standard.
Related Software
MPEG Video Converter Factory Pro is the professional software for MPEG videos converting, which also supports MPG videos. The software is easy to use for users saving the time on learning the guide. It's the reliable assistant for MPEG video conversion work.
Related Source
MPEG MPEG-4 MPEG-2 MP3 MP4 AVI MKV