What is Matroska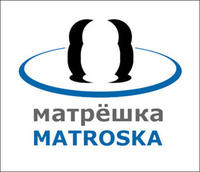 What is Matroska
Matroska refers to Matroska Multimedia Container. It is an open standard free container format, a file format that can hold an unlimited number of video, audio, picture or subtitle tracks inside a single file. It is intended to serve as a universal format for storing common multimedia content, like movies or TV shows. Matroska is similar in concept to other containers like AVI, MP4 or ASF, but is entirely open in specification, with implementations consisting mostly of open source software. Matroska file types are .MKV for video (with subtitles and audio), .MKA for audio-only files and .MKS for subtitles only.
Applications of Matroska
Exactly, the following are the goals and may not the existing features.
Creating a modern, flexible, extensible, cross-platform multimedia container format;
Developing robust streaming support;
Developing a menu system similar to that of DVDs based on EBML (this feature seems to have been abandoned);
Developing a set of tools for the creation and editing of Matroska files;
Developing libraries that can be used to allow developers to add Matroska support to their applications;
Working with hardware manufacturers to include Matroska support in embedded multimedia devices;
Working to provide native Matroska support in various operating systems and hardware platforms.
Related Software
HD Video Converter Factory Pro. It is the professional and easy to use conversion software. The software support over 150 video formats converting, and all features are free to users.
Related Source
MKV MKA MPEG AVI 3GP FLV SWF M4V VOB