Nokia E72 Video Converter - Convert Video and Copyright Protected DVD to Nokia E72
"Nokia Video Converter Factory Pro" let your Nokia cell phone play any media file easily
The Disputed Nokia E72
Nokia E72, as the successor of Nokia E71, is another smartphone of Nokia E-series. As a professional smartphone for business, it also contains powerful entertainment functions. So, before its release, it had been high praised by users and news media.
However, some users still complain a lot about Nokia E72 before its release. Some Nokia users said it's unnecessary to release such a phone with no highlighted breakthrough and it is almost as same as E71. Some other mobile phone users hold negative attitude towards all Nokia E-series. Because they think, the Nokia E-series just followed BlackBerry.
Now, Nokia E72 is here. It brings convenience to users, and the video/audio functions could rest users well during the work. However, like most cell phone, the video formats that Nokia E72 can support are few. Thus, we may need a Nokia E72 video converter to better enjoy media function of Nokia E72.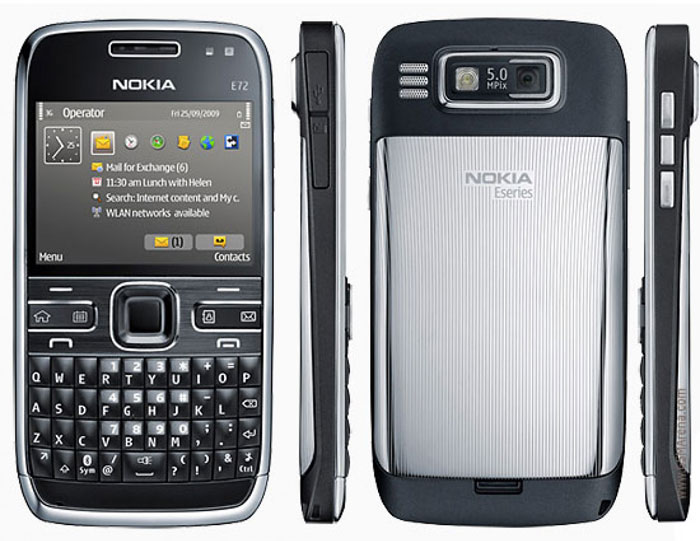 Why We Need Video Converter for Nokia E72
All portable devices share the same limitation - supported formats issue. There are only few video formats are supported by such pocket devices. Nokia mobile phones are the same.
Even Nokia E72 could read some HD video and flash video, but the company set the MP4 format as default. Learning some information about format, it's easy to notice that MP4 holds the best compatibility for portable devices and is the most suitable format for portable media player. So some MP4 video converter for Nokia E72 is necessary so that you can convert the other video formats that Nokia E72 cannot support to MP4. Luckily, Nokia E72 video converter can help you do this job. However, what does a good Nokia E72 video converter should contain and how to select one? The passage below will give you the answer.
If you want to convert videos and DVD movies to any portable devices you have, say Samsung smartphone, Nokia, iPhone, iPad, BlackBerry and more, you must try this one – WonderFox DVD Video Converter. It is a powerful program integrated DVD ripper, video converter, online video downloader and video editor. Free version of WonderFox DVD Video Converter allows user to experience long-time unlimited conversion without any watermarking, and download online videos for completely free. Have a free trial now.

Suggested Video Converter for Nokia E72
There are lots of different Nokia video converting programs for user on the market. And just Google the keywords, we will get tons of answers. But generally speaking, we don't have enough time to try them one by one for selecting the good one. So here I suggest you a good video converter for you - Nokia Video Converter Factory Pro. It is the professional video converter for Nokia mobile phones. The software supports converting all popular videos and supports almost all Nokia multimedia mobile phone. Users just have to input videos and match the right device, Nokia Video Converter Factory Pro will help you deal with the rest task. Besides, the converter also provides fast converting speed with good image quality. And the advanced functions (merge, clip, crop and effect) are also available for user to edit videos.
Then, with such a Nokia E72 video converter, your spare time outside may not be dull any more.
Nokia Video Converter Factory Pro free trial version will allow user to convert video less than 5 minutes for free, please purchase license to remove this limitation. If you have any questions please contact: support@videoconverterfactory.com
The Limits of Free Trial
License benefits
The unregistered edition will limited to converting maximum 5 minutes.

Secure Download

Free upgrade lifetime.
Free technical support.
Get back license key free.
30 day money back.

$19.95 (Save $10)
Nokia Video Converter Factory Pro can Help You Do More
Nokia Video Converter Factory Pro is a professional video conversion software to help you enjoy all types of videos and audios on your Nokia cell phone..
With Nokia Video Converter Factory Pro, you can do the following converting tasks for your Nokia cell phone, no matter what model of Nokia it is.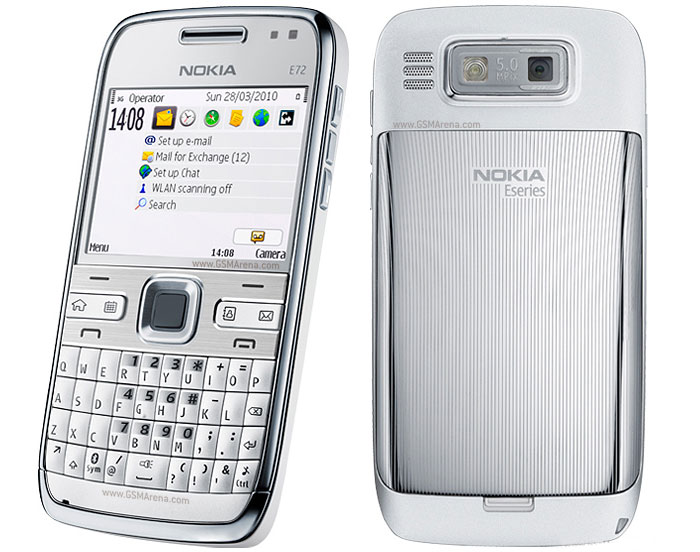 For Users who get Nokia E-series like Nokia E66, Nokia E73, Nokia E75, Nokia E52, etc. Nokia Video Converter Factory Pro can easily help you guys convert any videos to compatible videos optimized for these Nokia cell phones.
Also, if you have any other Nokia cell phones like the popular Nokia N8, N9, even Nokia Lumia 800, Lumia 900 and Lumia 710, Nokia Video Converter Factory pro also can help you convert any videos to these popular cell phones' compatible videos easily. It is really powerful and useful for you to convert videos to nearly all Nokia cell phones with the help of Nokia Video Converter Factory Pro.
With Nokia Video Converter Factory Pro, your Nokia cell phone will become more powerful in the field of video playback.