1. If you are using region-code 1 DVD players in a country other than American, such as Canada, you can directly play the DVD videos on your devices.
2. If you are using standalone DVD players not-in region-code 1, you can try to find the instructions and the factory codes of your players so as to hack the DVD player. After you hacking DVD player by this way, you are able to watch DVD videos published in all regions, but it is still not available on other protections, such as RPC-2, DVD CSS, Macrovision, Multi-angle DVD, Cinavia Protection and so forth.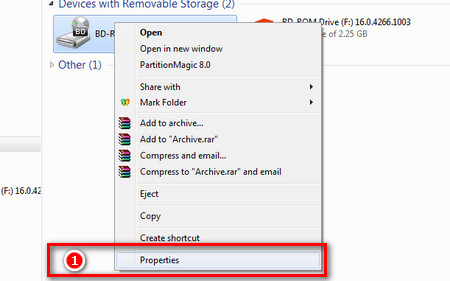 Modify the region-code
Click to next image
3. If you are using computer DVD drives, you can try to Change DVD Region Code so as to play DVD videos protected by the region code for USA. Head to your file explorer. Right-click the DVD drive > Properties > Hardware > Properties > DVD Region > Choose your nation to change the region to what you want. You can also see a number marked as Changes remaining: X (The initial value is usually set as 5), which means the rest times you can change the region of your DVD drive.
Once the number goes to 0, the last chosen region will be permanent and cannot be reset even you move the DVD drive to another computer.
Similarly, you cannot overpass advanced DVD protections listed above in this way either.
4. If you want to play videos encrypted by US DVD region code and other advanced protections, scroll down to find the simplest and quickest methods.