Is It Legal to rip a DVD for Backup and Private Use in Your Country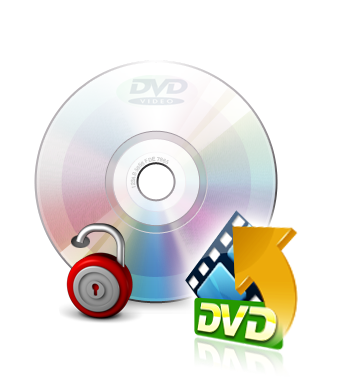 I had raised the following question, is it legal to rip a DVD only for backup and personal use not for commercial purpose? There must be any number of people in my position. In practice, there is not one answer. Policies range widely from country to country about this question. Please read on to learn if ripping a DVD is out of bounds in your country, to avoid breaking the law.
Australia & New Zealand
In Australia and New Zealand, making a copy of legally purchased DVD is within the law, as long as it's not distributed to others and its use remains personal.
Spain
In Spain, anyone is allowed to make a private copy of a copyrighted material for oneself, providing that the copier has accessed to the original material legally.
Netherlands
In Netherlands, citizens are permitted to make copies of their legally bought DVD. These copies are called "home copies" and may only be used by the ripper. Distribution of ripped files is not allowed.
United Kingdom
It remains illegal to rip DVD no matter what is your purpose to do this as of June 2014. Due to restrictive copyright law, it has always been copyright infringement in the UK to rip a DVD. The UK government finally legalizes the process of making personal copies of digital content.
Sweden
In Sweden, ripping a DVD is considered to be legitimate and the source copy does not even have to be legal. Making copies for other people, however, is forbidden if done for profit.
USA & Canada
In the United States, as well as in Canada, the copyright law prohibits the copying of an original media work without the consent of the copyright owner, but the law makes no explicit grant or denial of a right to make a "personal use" copy of another's copyrighted content on one's own digital media and devices.
If what has been said above makes no mention the copyright law of your country, before ripping a DVD, you'd better get a clear understanding of your local legal regulations by collecting the relevant documentation.
Related Articles:
http://www.telegraph.co.uk/technology/news/10733913/UK-government-to-legalise-DVD-and-CD-ripping.html
http://en.wikipedia.org/wiki/Ripping
If ripping a DVD is completely above board, your best bet is to do it by the means of a ripper on account of commercial DVD often being encrypted by one or more copyright protection. WonderFox DVD Ripper Pro is definitely not a second choice.
It is capable of ripping and backing up all regular DVDs including DVD movie, TV show, tutorial, etc. With the powerful DVD decryption technology, it can remove any DVD encryption including CSS, Region Code, Multi-angle, RCE, Sony ARccOS, UOP and even Disney X-Project.
Learn more about WonderFox DVD Ripper Pro and how to rip a DVD, please visit the official site:https://www.videoconverterfactory.com/dvd-ripper/
Related Resource
Related Software
WonderFox DVD Ripper Pro - A professional dvd ripping tool, bypass any encrypted DVD and region code, and convert DVD content to most video formats and handheld devices. << Free Download >>
WonderFox DVD Video Converter - All-in-one media solution includes DVD Backup, DVD Rip, Video and DVD Converter, Video Downloader, Video Editor/Player. << Free Download >>
Time-limited Offer Today
Special Offer: WonderFox DVD Video Converter
Want to enjoy a complete movie night with your family instead of waiting long time for conversion? WonderFox DVD Video Converter is the best choice, which provides one-stop total solution to Rip DVDs (Disney, Paramount, Sony Included), Convert videos, Download online videos, Edit and Play movies/video with excellent performance.