Q: "I live in U.K., and I just came back from my vacation from Brazil. The problem is, I cannot play the DVDs bought from Brazil. Any idea how to make them region-free?"
A: This is a typical problem caused by the restriction of DVD region code, which is a sort of digital rights management technique that prevents the playback of region-coded discs outside the area they are made for. In this post, I'll recommend 3 simple approaches on how to remove region code from DVD.
Download this powerful DVD region code remover to enjoy DVD movies anytime and anywhere: https://www.videoconverterfactory.com/download/dvd-ripper.exehttps://www.videoconverterfactory.com/download/dvd-ripper.exe
Solution 1 - Remove Region Code from DVD
WonderFox DVD Ripper Pro is a professional DVD region code remover can not only remove region code from DVD easily, but also digitize DVD to common video format like MP4, so that it's quite convenient to play and enjoy DVD movies directly on your laptop without a DVD drive, tablets, or even mobile phones anytime anywhere.
In addition to making DVD region free, it specializes in removing all sorts of DVD copy protection, such as CSS, RCE, Sony ArccOS, UOPs, and decrypt Disney X-project DRM, Cinavia Protection, etc.
Free downloadFree download the application and let's jump in.
3 Steps to Remove Region Code from DVD
Step 1 - Load Region-Coded DVD
Insert region 1/2/3/4/5/6 DVD into your DVD-ROM drive.
Install and launchInstall and launch this DVD region code remover, click on the big "DVD Disc" button and select a DVD letter from multiple drives including the virtual drive. Press "OK" to scan the content of the region-coded DVD.
Tips: This program can also be used to make a DVD ISO image file or an entire Video_TS folder region free.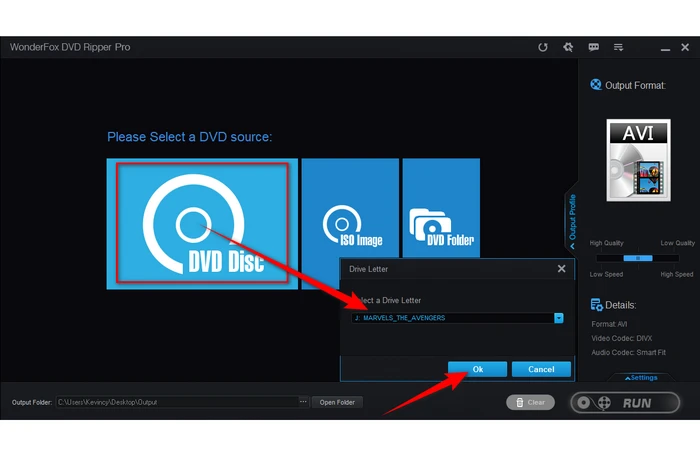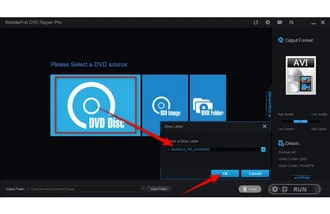 Step 2 - Select an Output Format
The DVD region code as well as the additional copy protection will be removed from DVD during the scanning and analyzing process. Then the smart application will automatically and intelligently select the main movie titles. Click on the Format Profile on the right side to open the full list of 300+ predefined presets, navigate to "Video" category, you can select MP4 or any other common video format as the output video format.
Similarly, you're allowed to create an ISO image or Video_TS folder with all content preserved under "1:1 Quick Copy" category.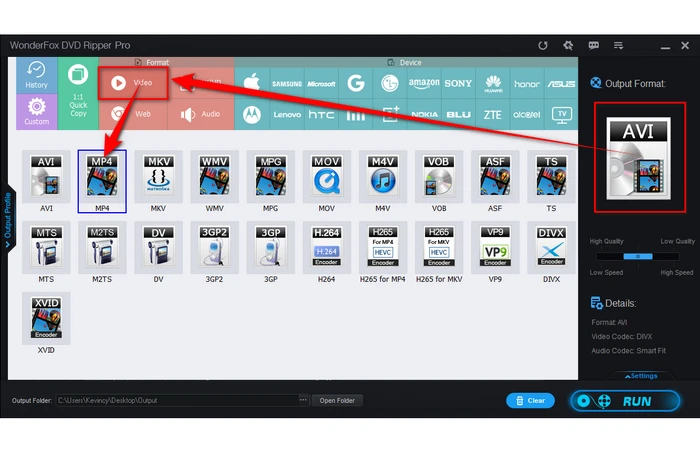 Step 3 - Convert DVD to Region-Free Video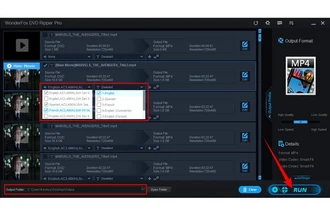 Other Tips:
Disclaimer
Solution 2 – Change DVD Region on Computer or Laptop
If you want to play a DVD on your computer or laptop, you're able to change the region of the DVD drive to stay in tune with the region-coded DVDs as long as the DVD drive uses RPC-1 firmware. Here's how to change DVD region in Windows.
Step 1. Open "This PC" or "My Computer".
Step 2. Right click your DVD-ROM drive, select "Properties" option, then switch to the "Hardware" tab.
Step 3. Under "All disk drives", select your DVD drive then open "Properties" window.
Step 4. Head over to "DVD Region" tab, and choose the specific DVD region for your region-coded DVD playback, for example, you can convert region 1 to region 2, or convert region 2 to region 1.
Note: You can change the region a limited number of times. And once the changes remaining reaches 0, it can't be reset anymore even if you reinstall the computer.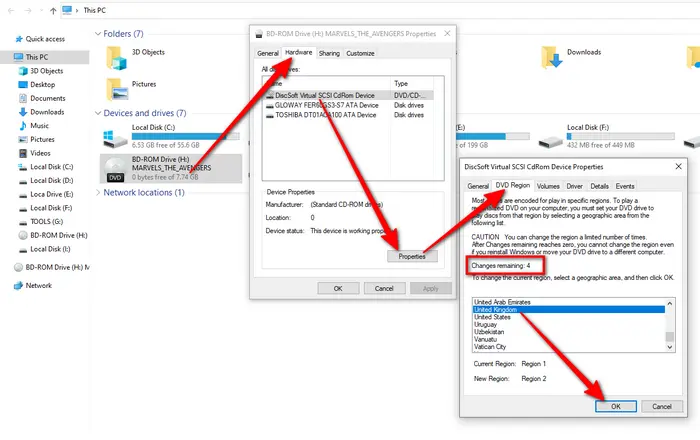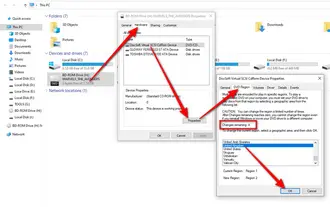 Solution 3 - DVD Player Hack or Buy a Region-Free DVD Player
VideoHelp, a famous forum for all sorts of DVD and Blu-ray topics, provides tons of hack methods to make DVD Player region-free. The specific steps vary due to different brands and models of DVD player. Check it out on this webpage: https://www.videohelp.com/dvdhacks.
However, not all DVD player models are manufactured to be able to change to region-free, in this case, you can purchase an all-region DVD player or a region-free DVD player, which lets you play any DVD without any quality loss.