Have you received an error message when attempting to play a disc released in Japan (region 2) on a DVD players meant to play discs in the US (region 1)? This article will tell you what does region 2 DVD mean and how to play region 2 DVDs in other countries.
Region Codes for DVD movies is designed to protect the copyright and profit of DVD distributors and agents in each region, avoiding the loss of box office receipts from unreleased films in the region due to the illegal circulation of DVD video. And DVD region 2, as its name implies, a DVD encoded as region code 2 can only be played on equipment produced in the following countries: Europe, Egypt, Middle East, Japan, South Africa, Greenland, and French Guiana. If you live in other areas, such as the U.S. or Taiwan of non-region 2, then you will be not so smooth to watch region 2 DVD. This article will introduce you four ways to watch region 2 DVDs outside DVD region 2 area.
"How can I play region 2 DVD in US?" "Can I play a region 2 DVD on my computer without a DVD player?" They are easy to solve as long as you have a reliable region code remover to help you watch region 2 DVDs without restriction. WonderFox DVD Ripper Pro is such a wonderful program for you to break restriction of DVD region code. With the support of advanced technology, this program allows you to remove region code from DVD effectively and quickly. In addition, the software can not only help you hack DVD region code but also rip DVD physical discs into digital video and convert to portable devices, so as to get rid of the shackles of DVD player and TV, then you are able to play DVDs no matter where and when.
Now, free downloadfree download this powerful program to make your DVDs playable wherever you are.
Preparation: insert your region 2 DVD disc to DVD-ROM and run the program.
Step 1. Load Region 2 DVDs into Ripper
Click on the "DVD Disc" icon to load your DVD. This software will read and analyze the whole DVD content, then remove the restrictions of region code and protected encryption. The main movie will be marked automatically in seconds.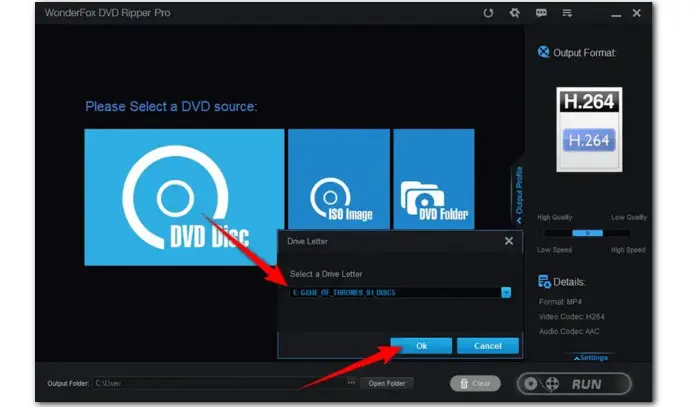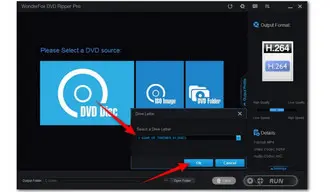 Step 2. Choose an Output Format
Open Output Format list on the right side of interface, select one format or device among 300+ optimized presets based on your real needs.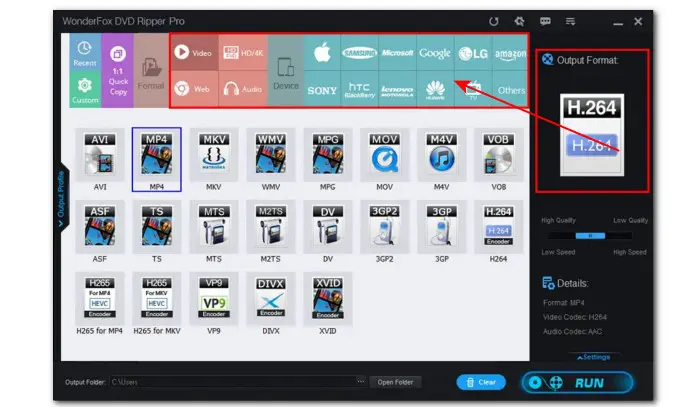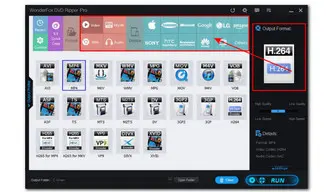 Step 3. Start Removing Region Code and Ripping
Hit the three dots to target an output folder and then hit "RUN" button to start unlocking the region 2 DVD and converting the grabbed video from DVD to digital file.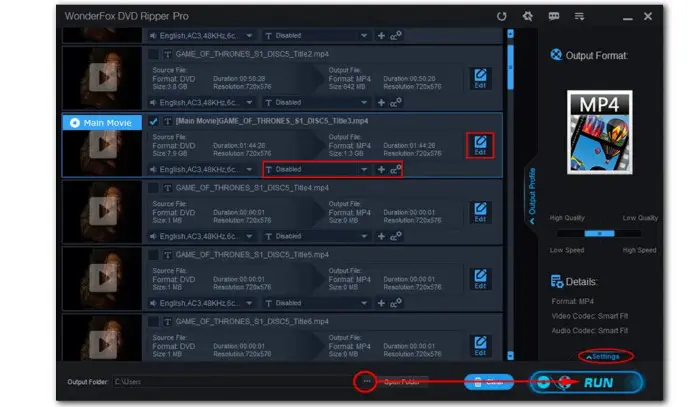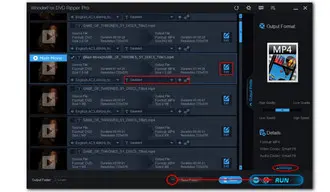 Wram Prompt: The program comes with a built-in region 2 DVD player, so you can directly watch movie on it. In addition, you can add subtitle to DVD, change audio channel, or click "Edit" button to edit DVD by cropping, splitting, etc. For advanced users, you are allowed to set parameters, such as bit rate, frame rate, codecs, etc.
Method 1: Purchase a Region 2 DVD Player or Region-free DVD player
Just as its name implies, you can enjoy your region 2 DVD via Region 2 DVD Player, and region-free DVD player can play DVDs from the whole world regardless of the DVD regions. Compared with Region 2 DVD player, Region-free DVD player will be more expensive.
Method 2: Change the Region of Your Computer DVD drive
The steps are as follows: Open "My Computer" > right-click DVD "Drive Letter" > "Properties" > "Hardware" > "Drive Letter" > "Properties" > "DVD Region" and select the geographic area you want. However, it is worth noting that you only have 5 chances to change, or your computer will be locked unless you reinstall the system.
Method 3: Use Free Media Players
Some of the free media players are able to bypass a limited range of region restrictions and directly play DVDs, such as VLC, MPC-HC and more.
Disclaimer
WonderFox doesn't advocate any illegal duplication and distribution, all information provided in this article is presented for instructional purpose and personal fair use only. Please refer to the DVD copyright laws in your country before you rip any DVD. Ripped content CANNOT be used for unauthorized reproduction, distribution, or any commercial use.