What is DivX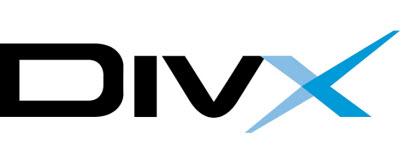 What is DivX
DivX is a brand name of products created by DivX, Inc. (formerly DivXNetworks, Inc.), including the DivX Codec which has become popular due to its ability to compress lengthy video segments into small sizes while maintaining relatively high visual quality.
There are two DivX codecs; the regular MPEG-4 Part 2 DivX codec and the H.264/MPEG-4 AVC DivX Plus HD codec. It is one of several codecs commonly associated with "ripping", whereby audio and video multimedia are transferred to a hard disk and transcoded.
History of DviX
The "DivX" brand is distinct from "DIVX" (Digital Video Express), an unrelated attempt by the now defunct U.S. retailer Circuit City to develop a video rental system requiring special discs and players. The winking emoticon in the early "DivX ;-)" codec name was a tongue-in-cheek reference to the failed DIVX system. The DivX company then adopted the name of the popular DivX ;-) codec (which was not created by them), dropped the smiley and released DivX 4.0, which was actually the first DivX version. (Note that DivX ;-) and DivX are separate products and are created by different people; the former is not an older version of the latter). The DivX name is its trademark. It is pronounced DIV-ex.
Early works
DivX ;-) (not DivX) 3.11 Alpha and later 3.xx versions refers to a hacked version of the Microsoft MPEG-4 Version 3 video codec (not to be mistaken with MPEG-4 Part 3) from Windows Media Tools 4 codecs. The video codec, which was actually not MPEG-4 compliant, was extracted around 1998 by French hacker Jerome Rota (also known as Gej) at Montpellier. The Microsoft codec originally required that the compressed output be put in an ASF file. It was altered to allow other containers such as Audio Video Interleave (AVI). Rota hacked the Microsoft codec because newer versions of the Windows Media Player wouldn't play his video portfolio and résumé that were encoded with it. Instead of re-encoding his portfolio, Rota and German hacker Max Morice decided to reverse engineer the codec, which "took about a week".
Later works
In early 2000, Jordan Greenhall recruited Rota to form a company (originally called DivXNetworks, Inc., renamed to DivX, Inc. in 2005) to develop an MPEG-4 codec, from scratch, that would still be backward-compatible with the Microsoft MPEG-4 Version 3 format. This effort resulted first in the release of the "OpenDivX" codec and source code on 15 January 2001. OpenDivX was hosted as an open-source project on the Project Mayo web site hosted at projectmayo.com (the name comes from "mayonnaise", because, according to Rota, DivX and mayonnaise are both "French and very hard to make."). The company's internal developers and some external developers worked jointly on OpenDivX for the next several months, but the project eventually stagnated.
In early 2001, DivX employee "Sparky" wrote a new and improved version of the codec's encoding algorithm known as "encore2". This code was included in the OpenDivX public source repository for a brief time, but then was abruptly removed. The explanation from DivX at the time was that "the community really wants a Winamp, not a Linux." It was at this point that the project forked. That summer, Rota left the French Riviera and moved to San Diego "with nothing but a pack of cigarettes" where he and Greenhall founded what would eventually become DivX, Inc.
DivX took the encore2 code and developed it into DivX 4.0, initially released in July 2001. Other developers who had participated in OpenDivX took encore2 and started a new project-Xvid-that started with the same encoding core. DivX, Inc. has since continued to develop the DivX codec, releasing DivX 5.0 in March 2002. By the release of version 5.2.1 on 8 September 2004, the DivX codec was substantially feature-complete. Changes since then have tended to focus on speed, and encouraging wider hardware player support, while the company has also focused its time on the formats and next generation codecs.
Related Software
HD Video Converter Factory Pro can not only help you get DviX videos but also can help you play more and more videos on your DivX Plus Player, it can help you convert nearly all the popular video and audio formats besides DivX Media Format (.divx files). What's more, it is safe, you do not have to worry about your PC or digital devices are attacked by some unsafe factors.
Just go for one, it is worth for you to have a try!
Related Source
H264 H263 MPEG-1 MPEG-2 MPEG-3 MPEG-4 AVC AVCHD DivX XviD