What is MPEG-1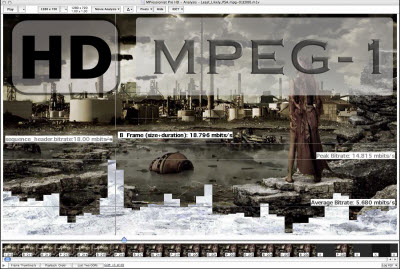 What is MPEG-1
MPEG-1 is a standard for lossy compression of video and audio. It is designed to compress VHS-quality raw digital video and CD audio down to 1.5 Mbit/s without excessive quality loss. The MPEG-1 standard is published as ISO/IEC 11172 - Information technology-coding of moving pictures and associated to the audio for digital storage media.
Applications of MPEG-1
MPEG-1 is a video codec used for Video CDs, and also sometimes for online video. The quality is roughly comparable to that of VHS. Almost every computer in the world can play this codec, and very few DVD players do not support it.
Related Software
MPEG Video Converter Factory Pro; it is the video conversion software for MPEG video converting. It is easy to control for you to convert your video to common MPEG, HD MPEG with lossless video quality.
Related Source
H264 H263 MPEG-2 MPEG-3 MPEG-4 AVC AVCHD DivX XviD
Related External Source