What is MPEG-2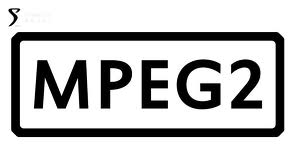 What is MPEG-2
MPEG-2 is short for Motion Picture Experts Group-2, it is a compression standard for digital television. MPEG-2 is a combination of lossy video compression and lossy audio data compression methods which permit storage and transmission of movies using currently available storage media and transmission bandwidth.
Applications of MPEG-2
MPEG-2 is used on DVDs and in most digital video broadcasting and cable distribution systems. When used on a standard DVD, it offers good picture quality and supports widescreen. And the MPEG-2 format can be used on HD-DVD and Blu-ray discs.
Related Software
MPEG Video Converter Factory Pro; it is the video conversion software for MPEG video converting. It can easily convert all popular video formats to MPEG-2, MPEG-1; MPEG-4.It is a real all in one and easy to use video converter.
Related Source
H264 H263 MPEG-3 MPEG-4 AVC AVCHD DivX XviD
Related External Source