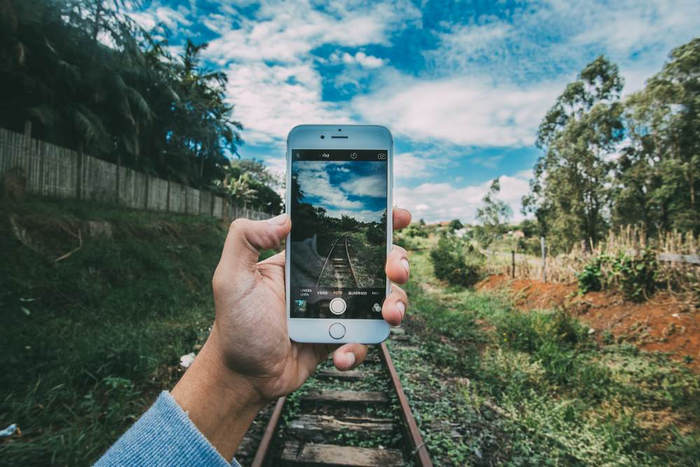 Shoot Video in Vertical Position
Are You Ever Bothered By the Same Issue?
Q: The video was recorded in vertical position on my Samsung Galaxy S20 and I transfer it to my computer today. But the player somehow rotated my video to be horizontal. Every time I watch it, I have to turn my head sideways to view it. I want to change it with black bars on both sides of my video to create the correct aspect ratio. Is there any video rotate software I could use to do this?
Q: I shot a video holding the camera in portrait orientation (vertical). When I streamed the video to my Apple TV, the video plays sideways in horizontal orientation. So I export the video in .m2ts format and transcode it to MP4 with Freemake for uploading to YouTube, but it constrained the image 1920 height into a vertical 1080, and stretched the image 1080 width across the 1920 horizontal. What's going on and how to fix this problem?
Why Vertical Videos Play Horizontally?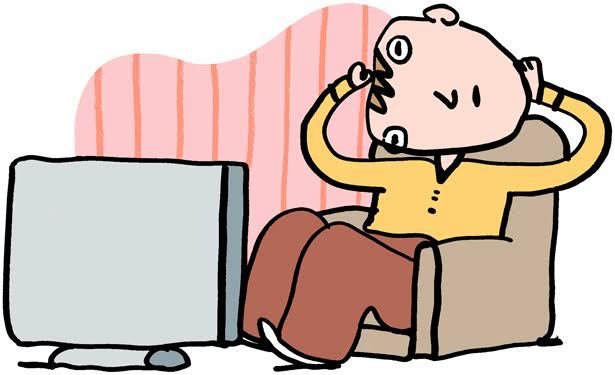 Vertical Video Plays Horizontally
Have you ever captured a video in portrait orientation with your smartphone, compact camera or other handheld devices but find it reoriented on your TV or PC player? If you get into this problem, you're not alone. For convenient operation, many people prefer to shoot videos vertically with one hand, rather than record it in landscape orientation with two hands. And the device itself has a flipping mechanism, for instance, coming with an orientation setting "rotate 90 degrees", which will convert vertical videos to horizontal automatically. When you stream the recorded video or transfer it to PC for playback, the setting is still there. That's the reason you cannot view it properly on desktops, laptops, TVs or 16:9 large screens.
Simple Steps for Vertical Video Fix
However, quite a number of software on the market fails to recognize the hidden rotation setting, which leads to an unacceptable tensile deformation while editing, converting or uploading. Luckily, here comes the best free video rotate software - Free HD Video Converter Factory, which can help you remove the hidden setting so as to fix the horizontal issue for vertical videos. You are able to normally invert video in almost any video format with an ultra-fast speed for free playback and keep the original quality. Go ahead with this video rotator free download and install it on your PC.

Free HD Video Converter Factory
The best free video rotate software is a fast and straightforward program to help you turn around your video 90° CW or 90° CCW, flip video vertically or horizontally with only one mouse click.. Learn more >
Step 1 - Open this video rotate software and go the Converter section. Next, click the "Add Files" button to load your vertical videos. Or directly drag and drop them to the software.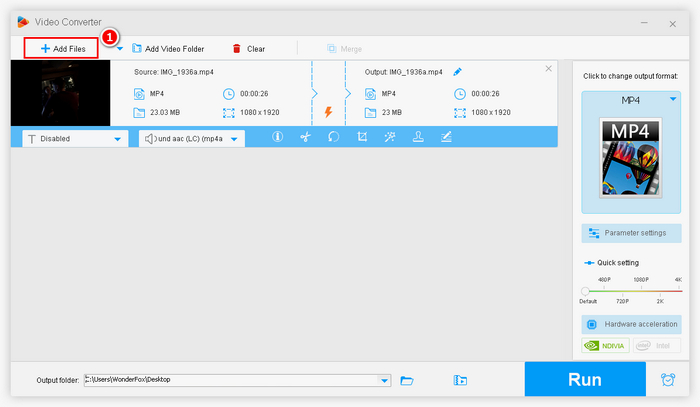 Add Vertical Video
Step 2 - Open the Output Format list on the right, just click on any profile without extra operation. There are 300+ built-in optimized presets of mainstream video & audio formats and various devices. Surely you can select your original video format without encoding.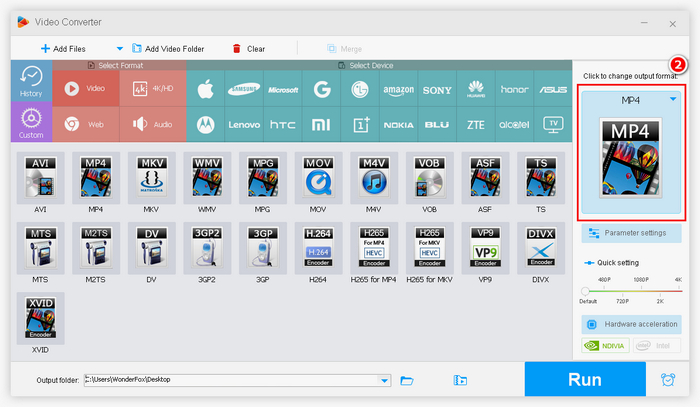 Choose Any Output Format
Step 3 - Set your output folder via the inverted triangle button at the bottom. At last, hit the "Run" button to start the conversion. This free video rotator software will automatically fix your vertical video in the shortest time.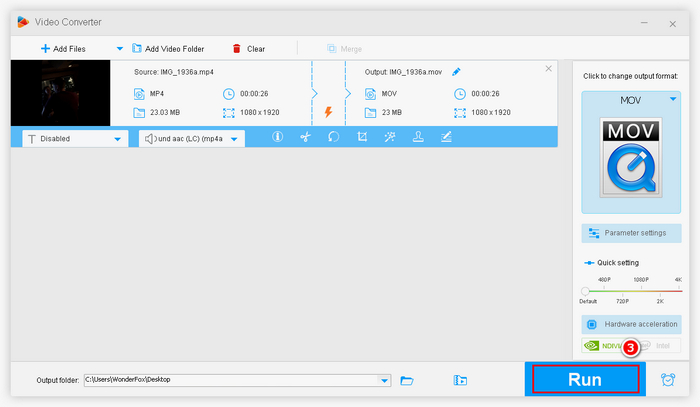 Start to Fix Vertical Playback Issue
How to Turn a Video Captured in a Wrong Orientation?
Besides that, the video rotate software also enables you to turn video 90 degrees clockwise or 90 degrees counter-clockwise. Just follow the guide below.
Step 1. Import the video you want to turn around.
Step 2. Click the "Rotate" icon on the workplace. On the pop-up Crop Window, you can turn your video 90 degrees clockwise or counter-clockwise, flip horizontally and flip vertical. Click OK to return to the main interface.
Step 3. Target the output folder and press the "Run" button to make the video rotator software start working.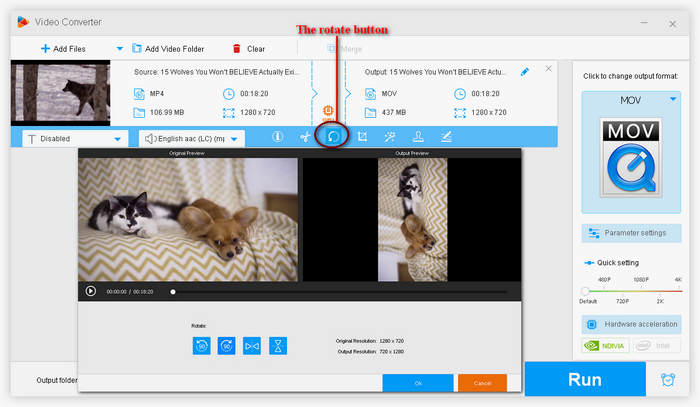 Invert Video as You Wish
Optional - You are even allowed to customize parameters by clicking the "Parameter settings" button, such as change aspect ratio, change resolution, change frame rate, bitrate, encoder, etc.
Watch your output video, it should play in a proper orientation, right? Hold on! The video rotator software can offer you more convenience, such as merge multiple files, cut video clip, add subtitles, add special effect, reduce video size for space saving, etc. An extra surprise for you is the feature of YouTube video download. Amazing? Believe it or not, it's TOTALLY FREE. Have you solved your problem with this video rotator software? Feel free to leave words below.
Still got question? Submit it to us and get answer within 24 hours.