Free WMV Video Converter, Convert Video to WMV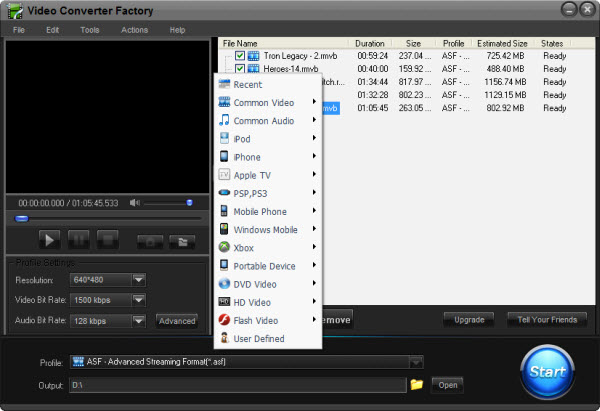 Among a mass of free video conversion software, free WMV video converter still hold its status, even it may not be so popular.
The Problem of Compatibility
WMV is a well video format, but it has to be supported by some OS; WMV video cannot be played under all OS. So, the problem of compatibility confused some people:
Someone named Ketty asked for help in some forum about this kind of problem, she described this, "I want to share a WMV video onto my iPhone from my friend, and I really appreciate WMV video, it is good. But iPhone don't support WMV, so I use my free WMV video converter to convert the WMV video to MP4; at last, the result lets me feel sad. Is there some special WMV can be supported by iPhone, or whether there is some free WMV video converter can do the process?" Besides, there are also some other people want to share some videos onto their portable media player; but because of the problem of compatibility, they feel helpless only.
Analysis of the Compatibility
WMV is developed by Microsoft; it just could run under the OS of Microsoft such as Windows and Android. If you want to enjoy WMV video on some portable devices out of Microsoft, then the problem may come out. But if your portable device is smart enough, you can install a powerful multimedia player for WMV videos; if not, you can just install a free WMV video converter to convert the WMV video to some other video format.
Some Related Software
The problem of compatibility of WMV, we cannot solve it yet. The only thing we can do is to ask some free WMV video converter for help.
Here I suggest Free Video Converter Factory. Even it is not for WMV video converting specially, it's still a professional and powerful one. It supports to convert all popular video formats, including WMV. So you can do the WMV video converting work with it; and you can also do some other converting process. And it serves you to convert video to most popular portable media player, that's the highlight.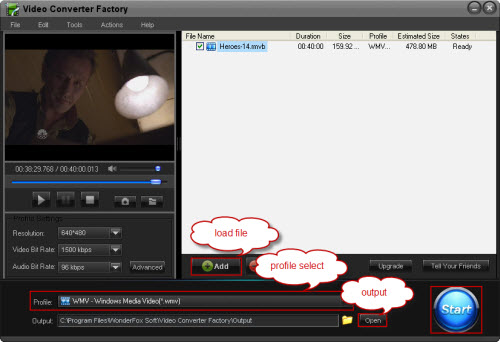 How to Convert Video to WMV with the WMV Video Converter: 1. Download and install the software > 2. Click "Add" to import videos > 3. Select output format in "Profile" setting > 4. Click "Start" to begin converting process > 5. Open output profile to get the output video
So now, about the compatibility problem, convert the video is the only way...
Screenshot of Free Video Converter