What is MKA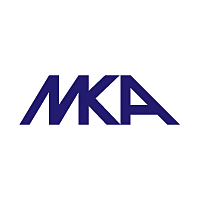 What is MKA
MKA is the file type of Matroska which is an open standard free container format, a file format that can hold an unlimited number of video, audio, picture or subtitle tracks inside a single file. And .MKA for audio files only.
Applications of MKA
As the multimedia container, Matroska is used for multimedia files containing. And MKA, the audio format is used for containing audio files. Furthermore, the Nokia N8 has Matroska format compatibility out of the box.
Related Software
Video to Audio Converter Factory Pro; it is the useful tool for video/audio converting. The software supports to extract audio files from videos and also the converting between audio files. It provides users to convert files in batches, too. It is really a useful tool and a reliable assistant.
Related Source
MP3 AC3 WMA M4A MKV AAC Matroska