Get Stuck with HLS Video Download?
When you are hooked on a preferred streaming video online and want to download it back to local drive, what would you do? The most common method is to find a download button/link, right-click and select Save As, or press F12 to screen out real video link, etc. However, none of them work for HTTP Live Streaming or HLS video download.
Because it divides the overall video stream into fragments of equal length and creates an index/master playlist file that contains references of the fragmented TS videos with ".m3u8" extension. That is, with the conventional download method, you can only get a M3U8 playlist file or a series of TS video fragments. Next, I'll recommend 4 simple HLS video downloaders to help download HLS videos without complicated steps.
Also Read: Download Blob Videos | Stream M3U8 on VLC | Download Videos from Pinterest | Download Brightcove Videos
Disclaimer: The following guides are demonstrated for instructional purpose and personal fair-use ONLY. WonderFox never endorses downloading any copyrighted HLS videos for illegal sale, distribution and other commercial intentions. End-users should be responsible for their behaviors.
Part 1: Download HLS Videos with Free HD Video Converter Factory
More than a free and simple video transcoder, Free HD Video Converter Factory is actually an all-around desktop program integrated with a video downloader module that allows you to download most types of streaming videos, including HLS videos, MPEG-DASH, HTTPS, RTMP, etc. Thanks to its intuitive UI, you can simply complete HLS streaming download and convert M3U8 to MP4 without knowing any technical stuff. Download and install it to your PC, and let's see how it works.
Step 1. Copy the HLS video URL from browser address bar. The URL should be in the following formats:
(1) Direct link, e.g., https://sendvid.com/908tt5dn
(2) Index/Master M3U8 playlist link, e.g., https://multiplatform-f.akamaihd.net/i/multi/will/bunny/big_buck_bunny_,640x360_400,640x360_700,640x360_1000,950x540_1500,.f4v.csmil/master.m3u8
Step 2. Run Free HD Video Converter Factory and open "Downloader", then click "New Download" button.
Step 3. Press "Paste and Analyze" button to parse HLS video URL. It will display all available video resolutions below in a short while. Select any option and click OK to add it to download list. You're allowed to add multiple download tasks for batch downloading.
Step 4. Specify an output destination, lastly, hit "Download All" button to download HLS videos.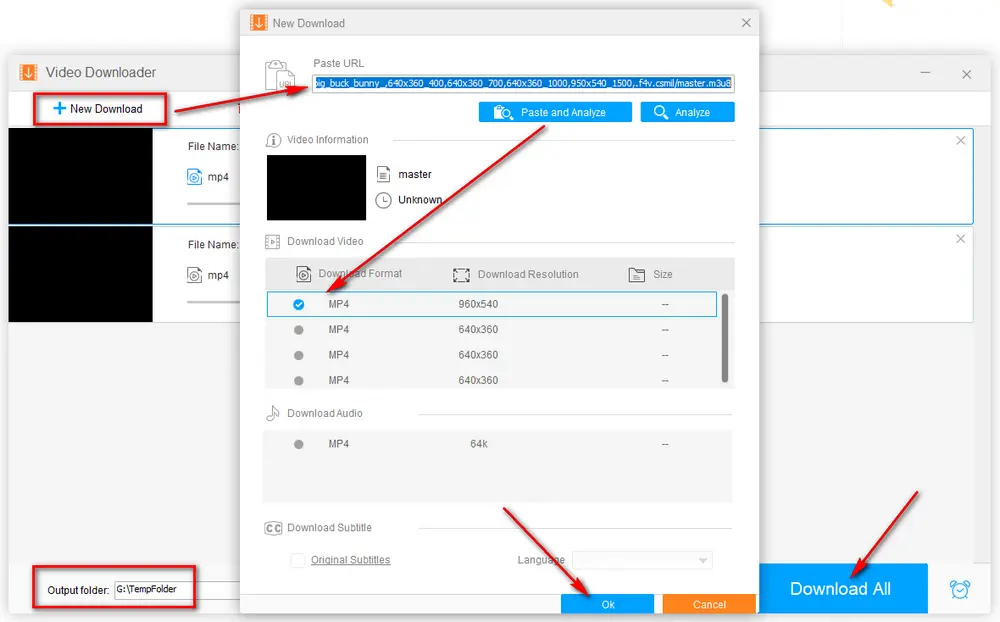 Part 2: Download HLS Videos with Desktop Download Manager
Some standalone desktop download managers are capable of downloading HLS streaming videos with specific browser extensions installed, among which Internet Download Manager (well-known as IDM) should be the most representative. It can help detect and download embedded videos in a wide range of streaming protocols, such as HTTP, FTP, HTTPS, MMS, HLS, DASH, etc., owing to IDM Integration Module extension.
When you play an HLS video, a "Download panel" will show up, which mean IDM Integration Module extension has monitored the streaming content available to be downloaded. Then click the "Download panel" and select one option for HLS stream download.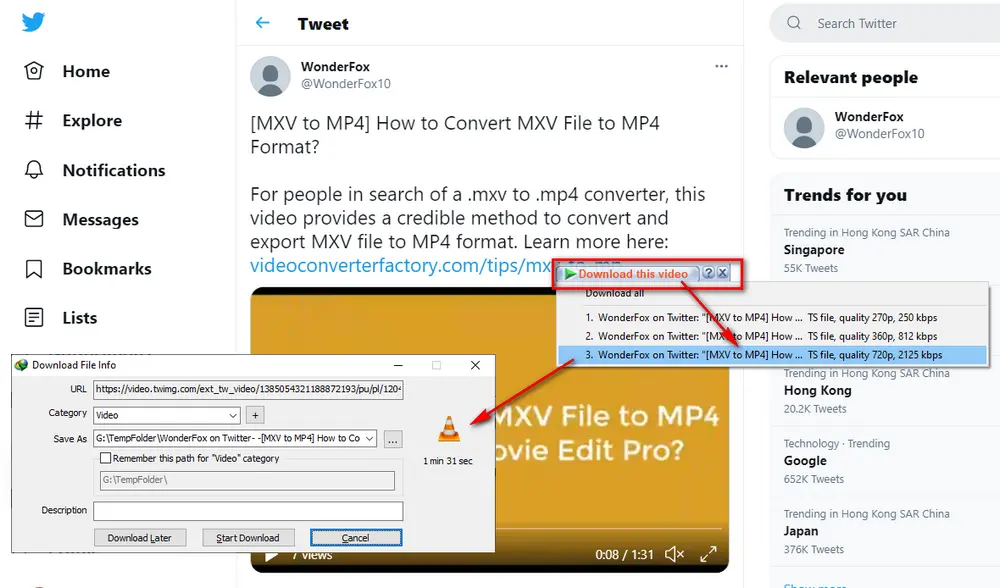 As you know, IDM is a shareware and offers a 30-day free trial. So you're able to pay for the full-featured IDM or turn to some free alternatives like Neat Download Manager, which also supports HLS video downloading with the similar operation steps. Give it a shot via https://www.neatdownloadmanager.com/index.php/en/.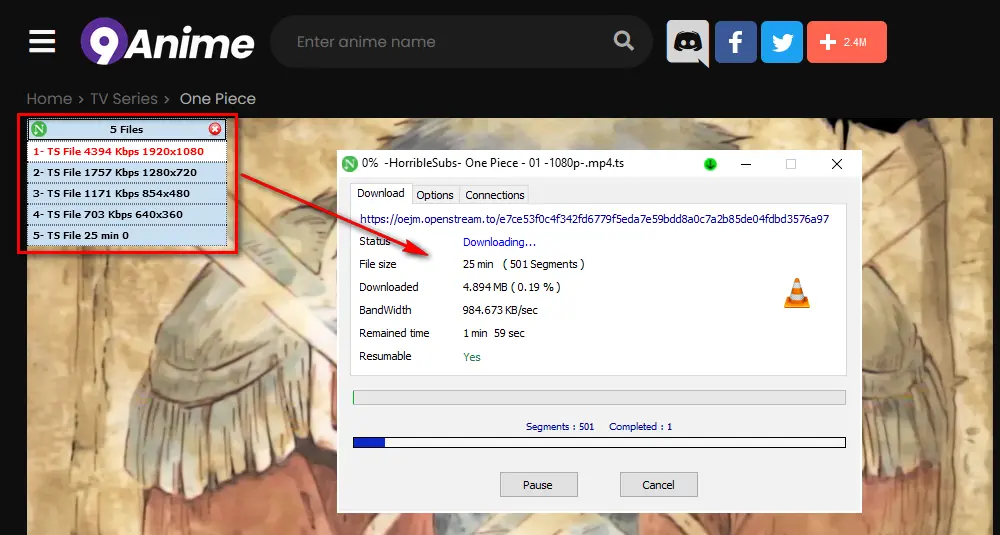 However, most of them only save HLS videos in .ts format, you have to implement one more step to convert TS to MP4 with some video converters. To your surprise, Xtreme Download Manager (XDM) made nicely up for that trouble. With the built-in "Media Converter", it's pretty simple to directly download HLS as MP4 video. The only regret is this open-source program hasn't been updated for more than 1 year. Learn more on the GitHub Page: https://github.com/subhra74/xdm.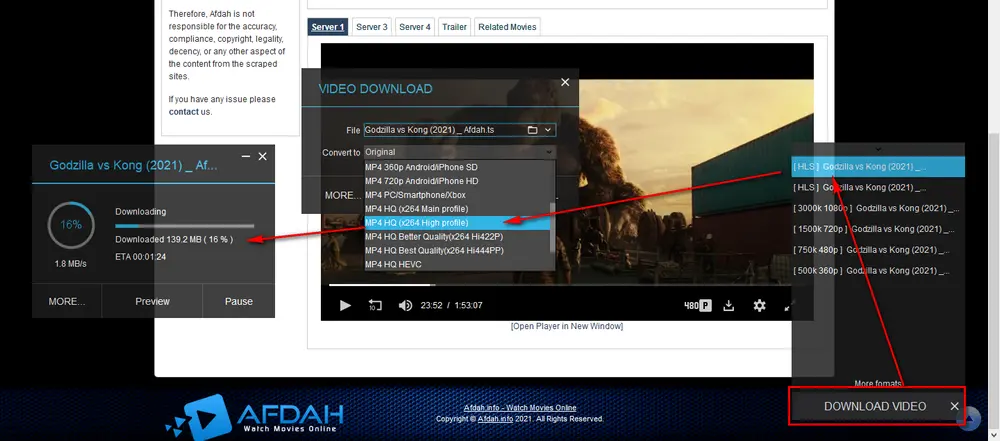 Part 3: Download HLS Videos with Browser Extension
For those people who don't want to install software on the computer, a slew of browser extension downloaders have been developed for HLS streaming download. What you need to do is, click the extension > select HLS stream > download. I've listed my frequently-used extensions below for your reference:
1. Video DownloadHelper
Website: https://www.downloadhelper.net/install
Video DownloadHelper Companion App is required to installed when downloading streams using protocols HLS and DASH. And you're limited to only 1 download per 2 hours unless you purchase a Premium subscription.
2. HLS Downloader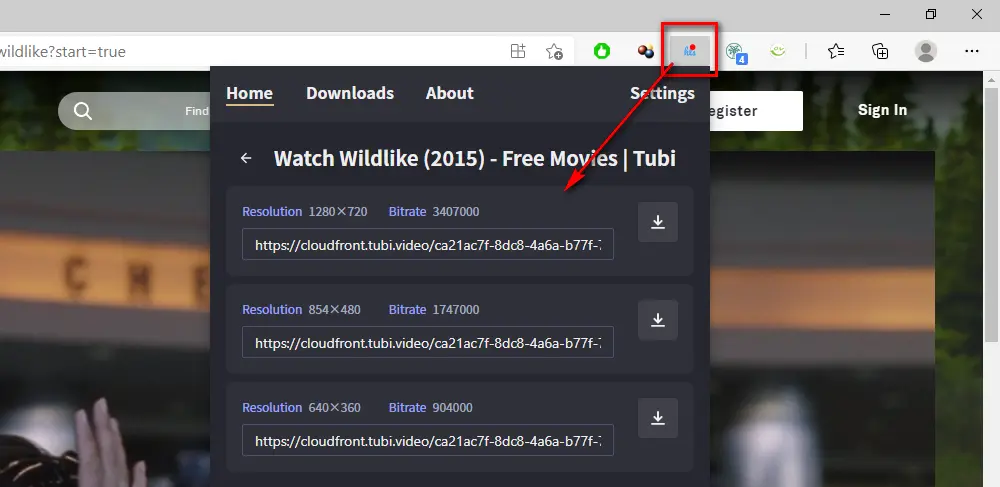 3. Live Stream Downloader
Website: https://add0n.com/hls-downloader.html
This extension helps detects HLS video, offers choosing between different stream qualities and uses multiple threading to get all segments and merge them internally to the local drive.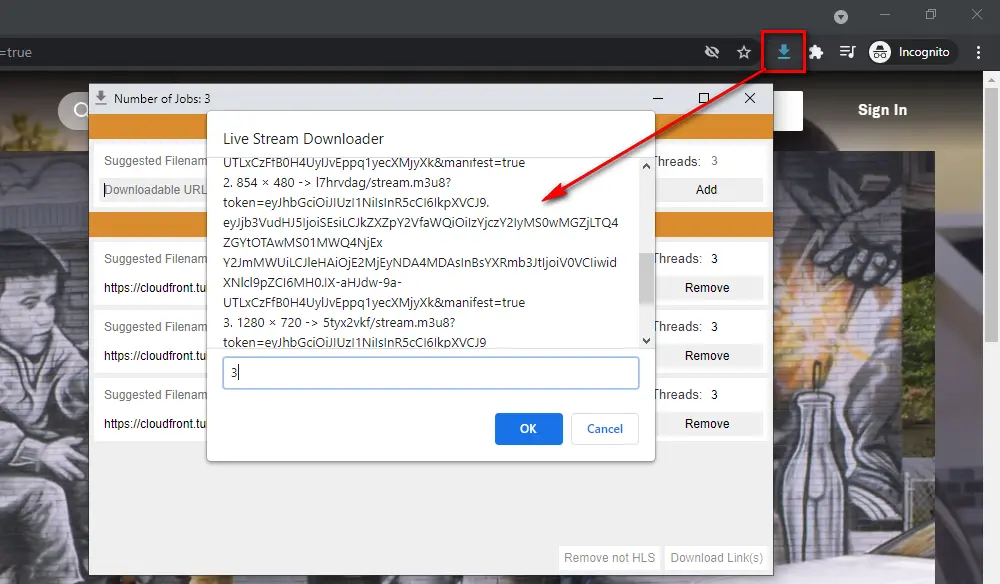 4. CocoCut Video Downloader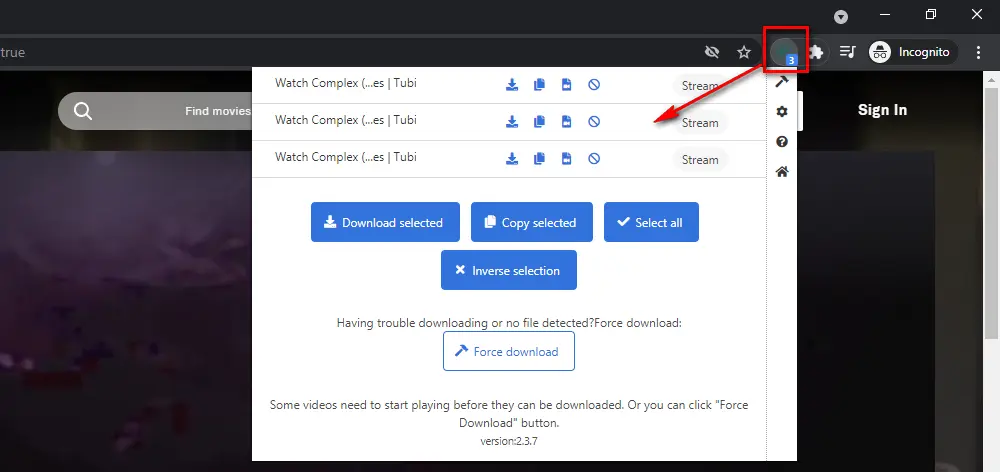 5. The Stream Detector
Website: https://github.com/rowrawer/stream-detector/
This extension cannot help download HLS video directly, but it can analyze in-page video and provide the real M3U8 link so that you're able to download HLS video in par with in coordination with other downloaders. Also, it assembles readymade youtube-dl/FFmpeg/Streamlink/hlsdl/N_m3u8DL-CLI commands. It would be the best assistant tool if you know more about command lines.

Part 4: Download HLS Videos with Online HLS Video Downloader
You know, not every online service can detect HLS streaming and extract the full-length video. Based on my own experience after using a wide variety of online video downloaders, 9XBUDDY seems to have the highest success rate to download hls streaming video in either normal URL or M3U8 playlist link.
It's very simple to use. Just open 9XBUDDY website by inputting https://9xbuddy.com/ in any browser, copy and paste the HLS video URL or M3U8 link, click "DOWNLOAD NOW" button after it displays all available video streams.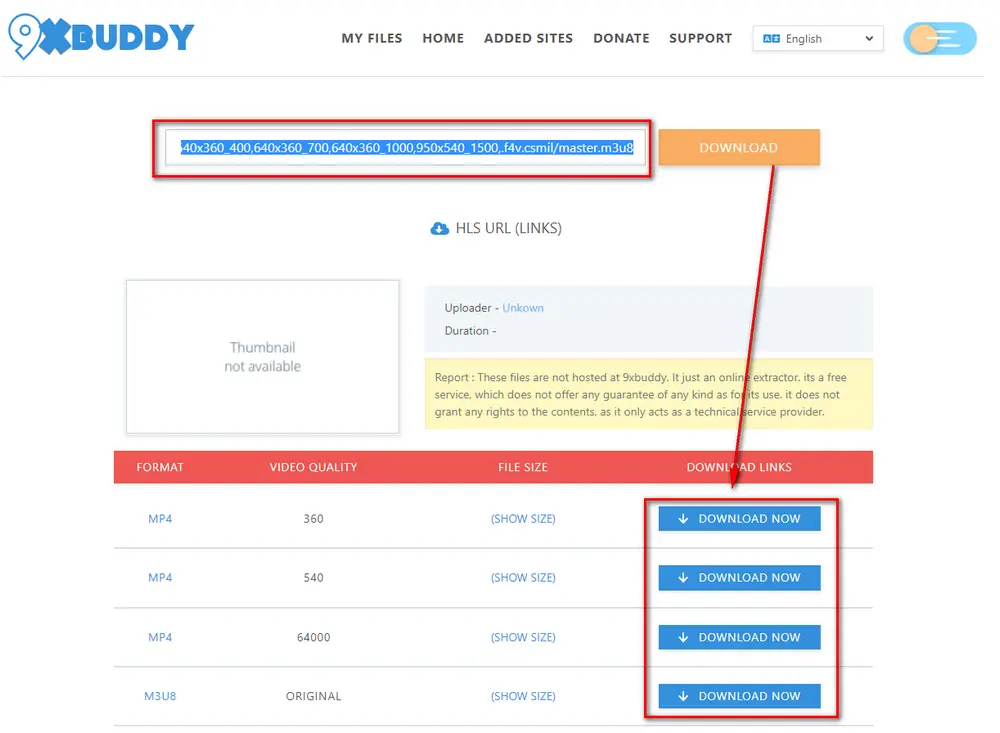 Final Words...
You know, there are still multiple solutions to HLS video download, but most are too esoteric for green hands. By contrast, the aforementioned 4 solutions are totally free, handy and efficient. Also, if you know a better solution, feel free to drop me a line via Facebook Messenger. Thanks for reading!