Step 1. Open your TXT playlist or create a new text document and open it.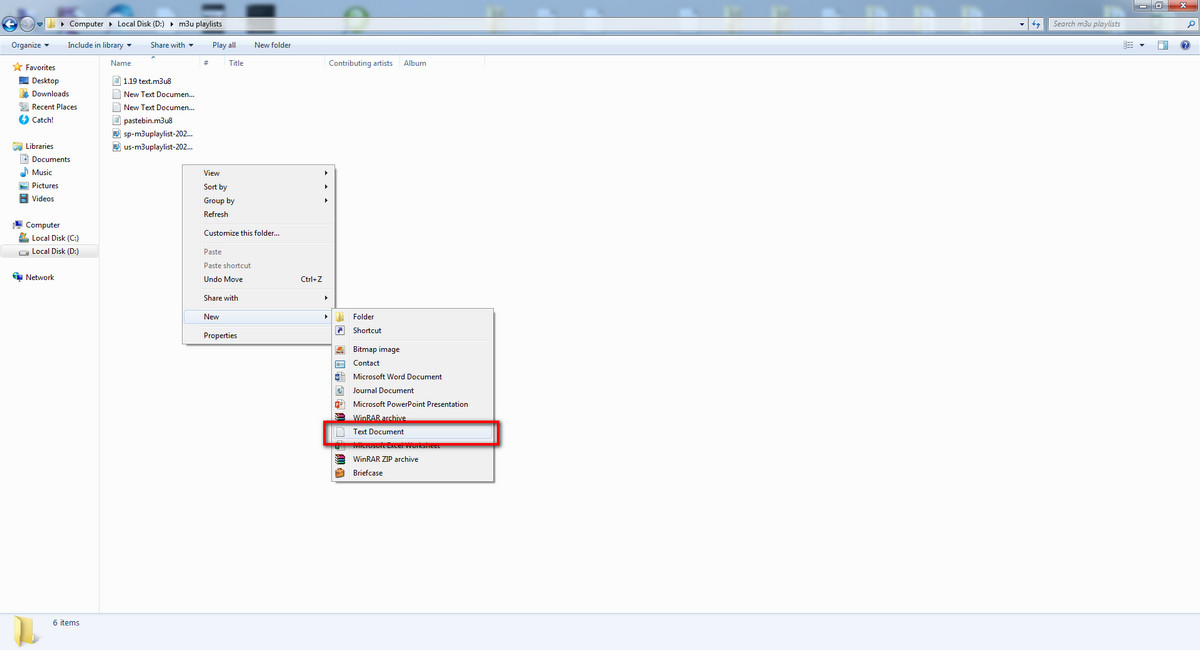 Step 2. (Skip this step if what you're having is a TXT playlist) In the New Text Document, type in exactly #EXTM3Uin the first line as the M3U8 file header, and press "Enter" on your keyboard double times. Then type in #EXTINF:-1,Channel name as the stream information and the title of video stream, and press "Enter" keyboard once, then paste a corresponding channels' URL. Then press "Enter" on your keyboard double times again to start the next sequence. Repeat doing so until you've got a list full of your preferred channels like what the snapshot underneath shows.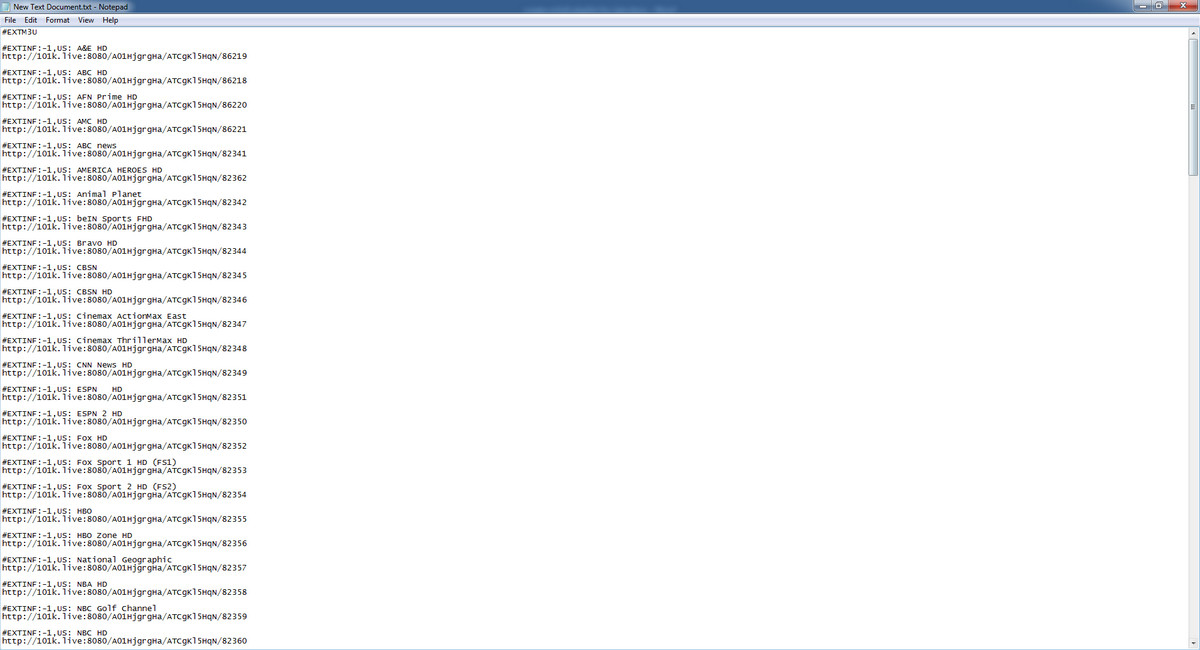 Step 3. Go to "File" tab at the upper-left side, click on it and select "Save as". Rename your file to an identifiable name and change the file extension right after from ".txt" to ".m3u8". Set "Save as type" to "All type" and set the encoding to "UTF-8". Then click "Save" button to save the M3U8 playlist you just created.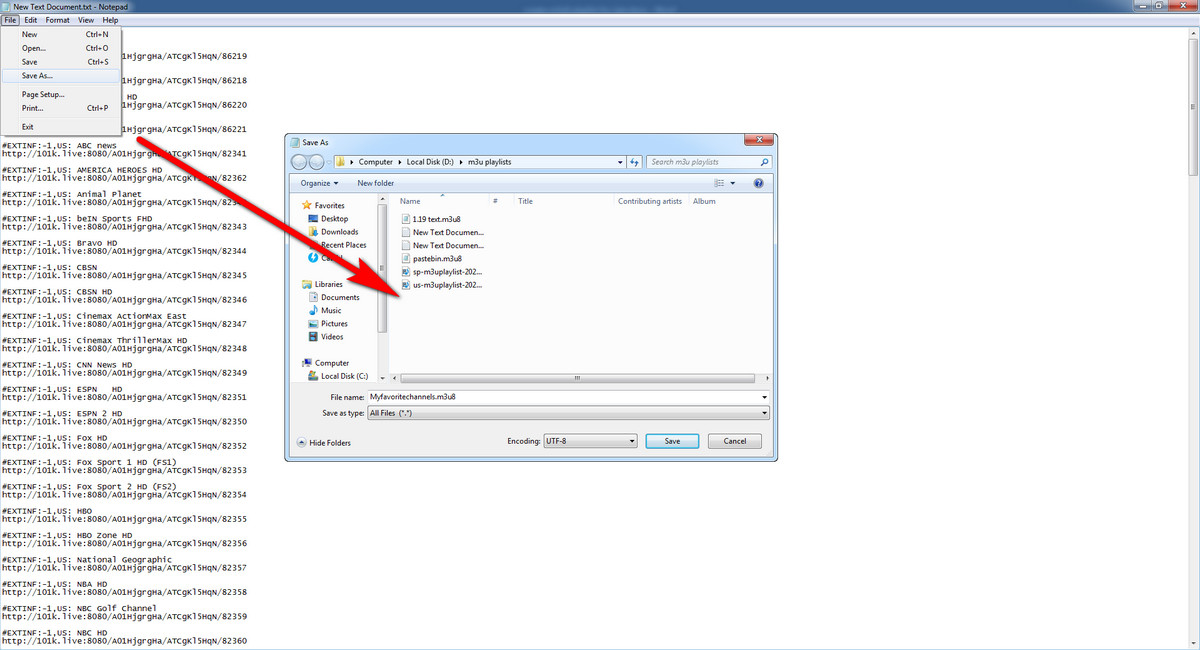 Posts you may like: Create M3U Playlist for Local Files, Stream IPTV M3U/M3U8 Playlist on VLC, What is an M3U File & How to Play M3U Files