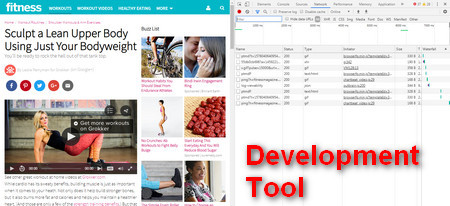 Enable the plug-in component
Step 1. Head to the development tool of your browser, such as Chrome, Firefox and the like. Here Chrome is taken as an example.
On the page of where you want to download video from, press Ctrl + Shift + J to enable the development tool of Chrome.

Copy video URL
Click to next image
Step 2. In the develop tool, click Network on the top menu bar. Now, click the play button above the video you want to download. To better find the true address, please wait a while for loading the video. After that, click Type and scroll to find XHR in type. You can see the XHR files refresh. Look at the files name, find some files end with ".m3u8". They are the really address. Click them, a new window will appear. In the header menu of the new window, you can see a request URL, which we need to copy. Actually, among these .m3u8 items, there is only one that really includes the whole video. You should better try M3U8 items first appeared after you click the video play button.
Related Read: How to Play M3U8 Files and How to Convert M3U8 to MP4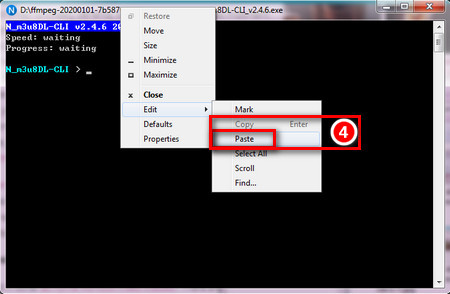 Download videos
Click to next image
Step 3. Now, you get the real URL storing the entire video. Back to the plug-in component of FFmpeg and double-click the component to open the DOS window (Command line window). You can paste URLs by right-clicking the top border and press Edit > Paste.
After the analyzing and downloading, you can get the entire video. But if not, what you need to do is find and try another URL in step 2. Do not be discouraged, try a few more times and you will get the whole video. By the way, the downloaded files are storied in the Download folder under bin folder.