Nowadays, you can play videos on a TV via USB. But sometimes, the video format is not supported by your TV, and you must change the video format first. In this post, we can help you easily convert videos to TV format so you can continue watching them on your TV without error. Please read on.
WonderFox HD Video Converter Factory Pro is the best video converter for TV that can convert video to TV formats to play on different TVs smoothly. It is preset with a wide range of TV profiles, such as Samsung TV, LG TV, Sony TV, Android TV, Apple TV, Vizio, TCL, Panasonic, etc., which makes it simple to convert video to your wanted TV format in easy clicks. In addition, it can convert video to formats like MP4 and modify video parameters, including a/v codecs, resolution, bitrate, frame rate, aspect ratio, and more, to fit the video specs of your TV.
It is easy to use the software. With the simple tutorial below, you can free download free download the video converter for TV format to convert your video now.
Step 1. Add Your Video Files
Launch the TV video converter on your PC desktop and open the "Converter" program. Next, drag the source videos into the blank interface (bulk support). Then, specify an output path at the bottom of the program.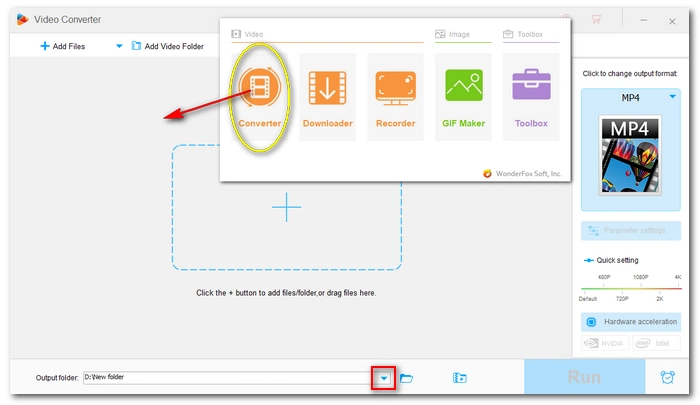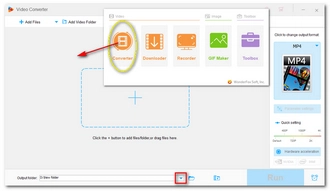 Step 2. Choose a TV-compatible Profile
Go to the right side of the program and click to open the output format page. There are two main sections – formats on the left and device profiles on the right. You can explore the "Device" section to find your target TV profile. If there are none, you can go to the "Video" format category and select "MP4" or "H264" as the output format.
In the "Parameter settings" below, you can further change the video codec, convert the audio format, and adjust the aspect ratio, resolution, frame rate, etc. to fit your TV.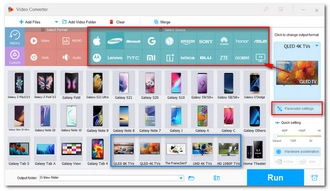 Step 3. Convert Video to TV Format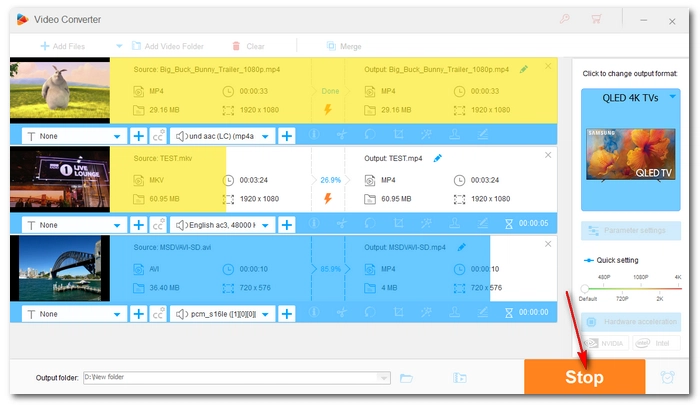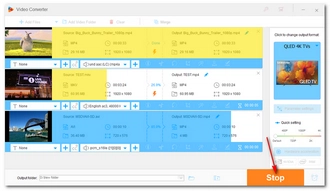 Tips. In some cases, your video will not play on a TV if the video is of an unsupported resolution, framerate, or bitrate. You will need to modify the video parameters to fit the TV. You can do it with the same TV video converter here.
Most "unsupported video format" issues on TV can be fixed by converting the video to a format supported by the TV. With the TV video converter mentioned here, you can quickly convert MP4 to TV format, convert MKV to TV format… pretty much every conversion you can think of. It can also solve other compatibility issues on the mobile, tablet, PC, game console, and more. We hope this guide can solve your problem.
Now, that's all for how to convert video to TV format for smooth playback. Thanks for reading till the end. Have a nice day!