YouTube Miniplayer Isn't Equal to Picture-in-Picture Mode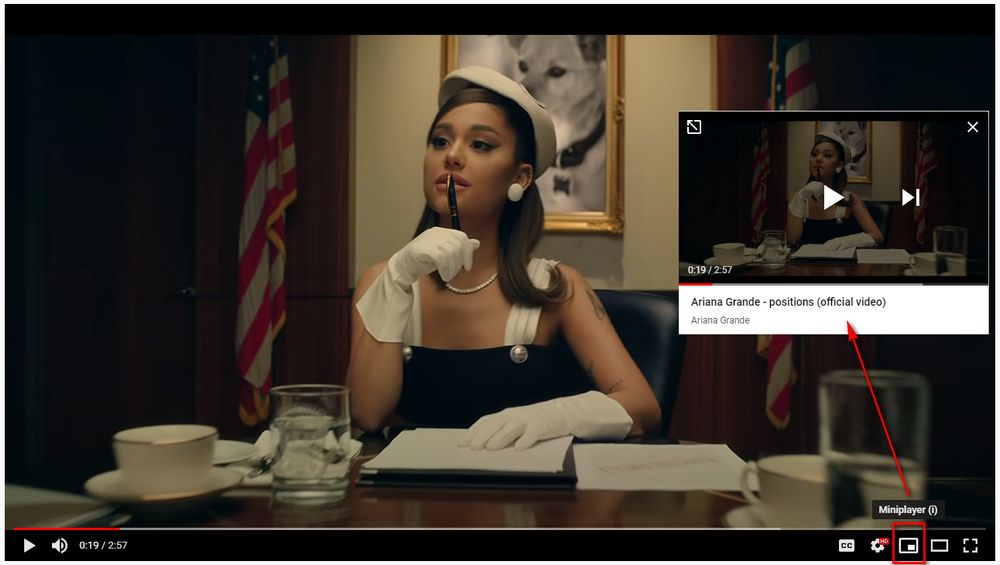 As you know, when you play a video, YouTube gives you a "Miniplayer" option in the lower right corner, next to the "Theater mode" and "Full screen" buttons, which allows you to continue watching videos in a small window while you browse YouTube. However, it only works when you navigate around YouTube itself, and it will disappear once you close YouTube, switch to another tab or minimize the window.
Instead, Picture-in-Picture (PiP) mode makes it a doddle to pop up a YouTube video player and remain always on top of other windows, so that it's fairly convenient to watch YouTube videos in a small floating window without disturbing your routine work, like creating an Excel spreadsheet, editing blog posts, producing CAD drawings, slacking off, etc. In view of the fact that many people have no idea about how to watch YouTube videos in Picture-in-Picture mode, without further ado, let's go straight to the point.
Also Read: Mirror YouTube Video | Slow Down YouTube Video | YouTube Turn off Autoplay | Fix YouTube Videos Lagging
Free 3-in-1 Helper for YouTube Video Processing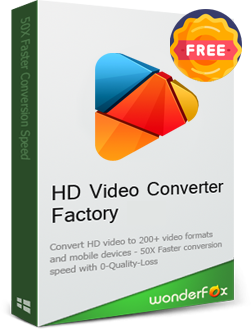 Free HD Video Converter Factory is a great safe & clean helper to download, convert, edit YouTube videos for your own personal fair use. Believe it or not, it's completely FREE.
Download videos/songs from 1000+ websites like YouTube.
Built-in 500+ presets for simple format conversion.
Entry-level video editing features for beginners.
Intuitive GUI and self-explanatory operation...

Free Download

Free Download

Learn More
Compatible with

Windows, 100% Clean!
Part 1: How to Watch Picture-in-Picture YouTube Videos in Chrome?
Method 1 - Enable YouTube Picture-in-Picture by Right-clicking
Step 1
YouTube PiP mode works on Chrome v70 and later versions, if you're not quite sure your Chrome version, click on the three-dot menu icon in the top right-hand corner, then go to Help > About Google Chrome. It will complete the update automatically.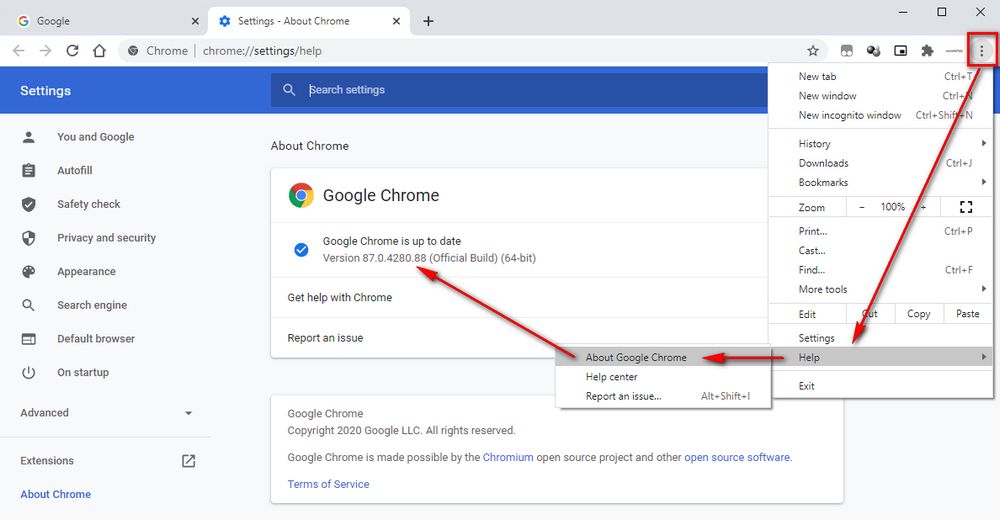 Step 2
Relaunch Chrome if possible, go to YouTube and play a video. Right click on the HTML5 video player, it will pop up a menu. Don't take any action, right click on the player again, namely, right-click twice. Then you'll see the "Picture in picture" option in the context menu.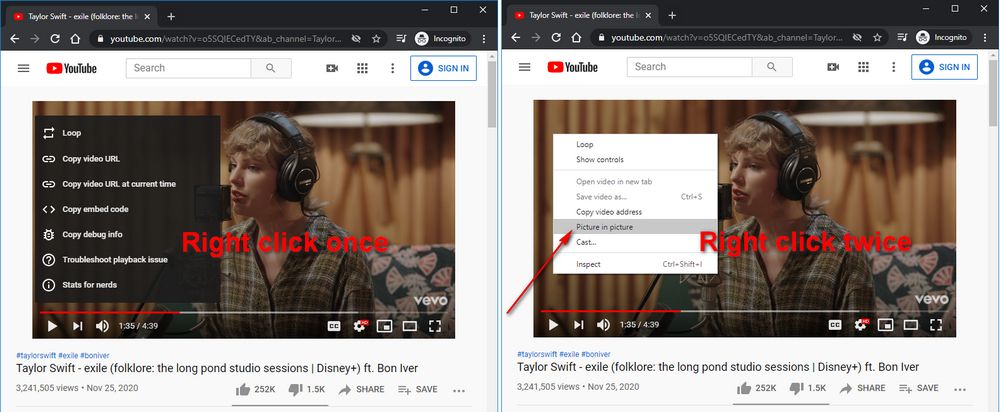 Step 3
Select this option, the video will play in a small window that floats on top of other windows. You're able to play and pause the video, resize and move the video player to any position on the screen you like. When you click "X" to close the window, it will return to your normal browsing window.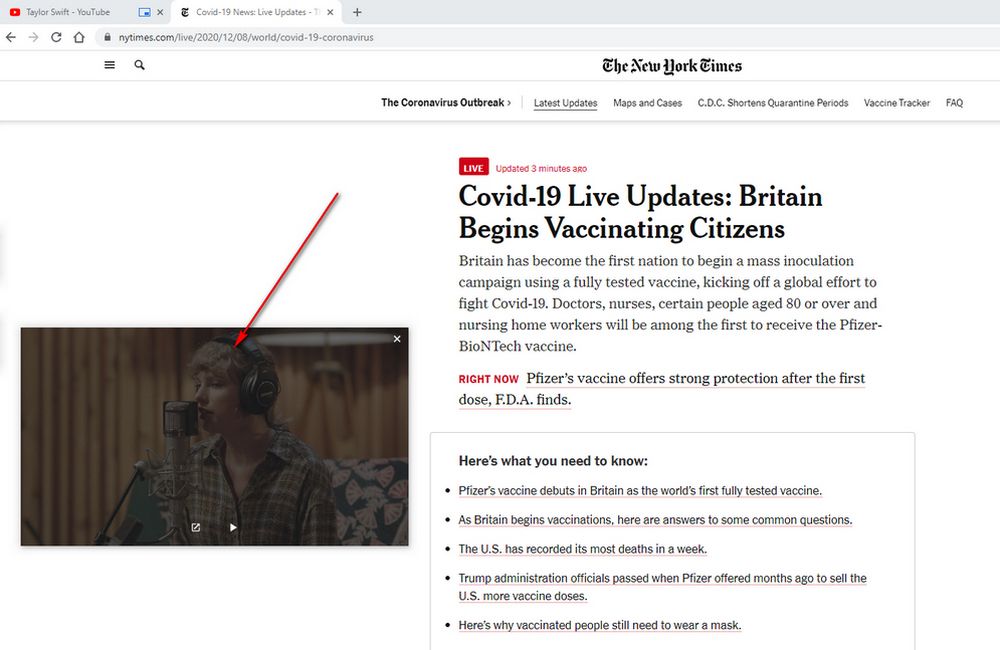 Method 2 - Open YouTube Picture-in-Picture with Extension
Step 1
Step 2
Play a YouTube video, simply click on the extension icon to enter YouTube Picture-in-Picture mode.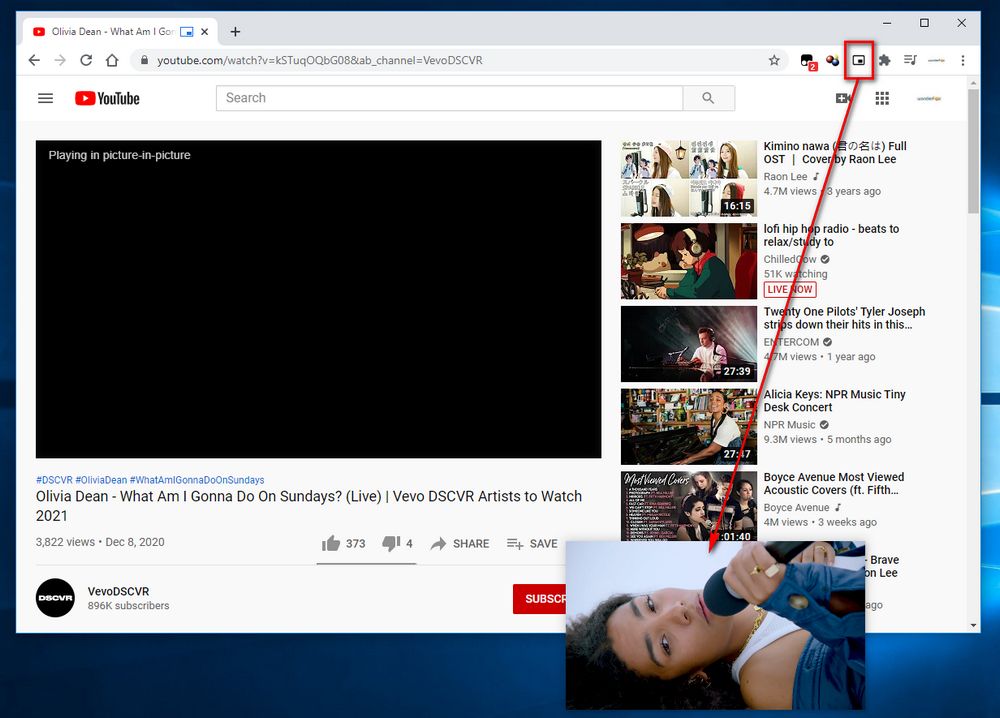 Part 2: How to Watch Picture-in-Picture YouTube Videos in Firefox?
Compared with Chrome, Firefox makes it pretty simpler to enable PiP mode. Not only for YouTube, starting from version 71.0, Firefox officially claimed that Picture-in-Picture mode would be available in all video sites. So what you need to do is to update your Firefox to the latest version. To do this, click the three-lines icon in the top-right corner of Firefox. On the menu list, go to "Help" > "About Firefox". It will be updated automatically if there is any.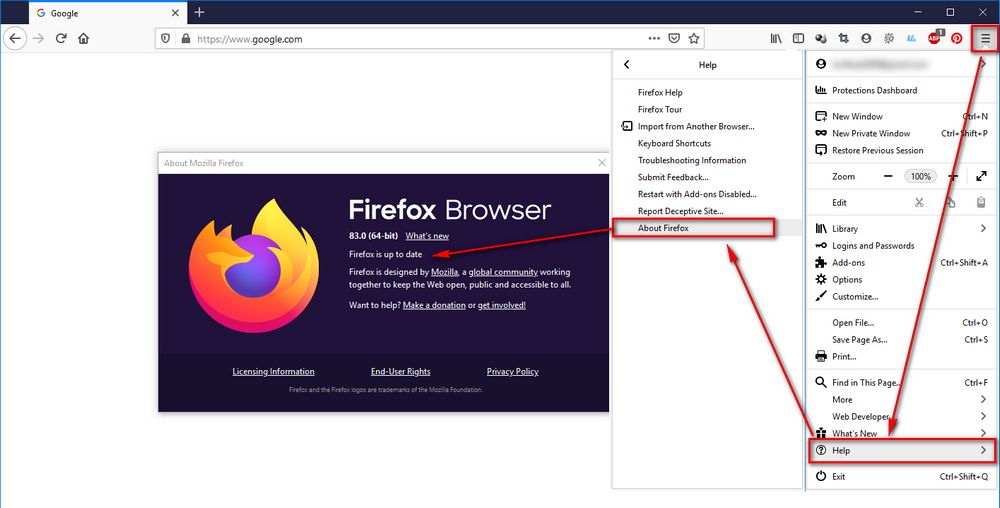 Now play a video on YouTube or any other platform, hover your mouse over the video, and you'll see a blue "Watch in Picture-in-Picture" option or a PiP icon appearing on the right side of the player.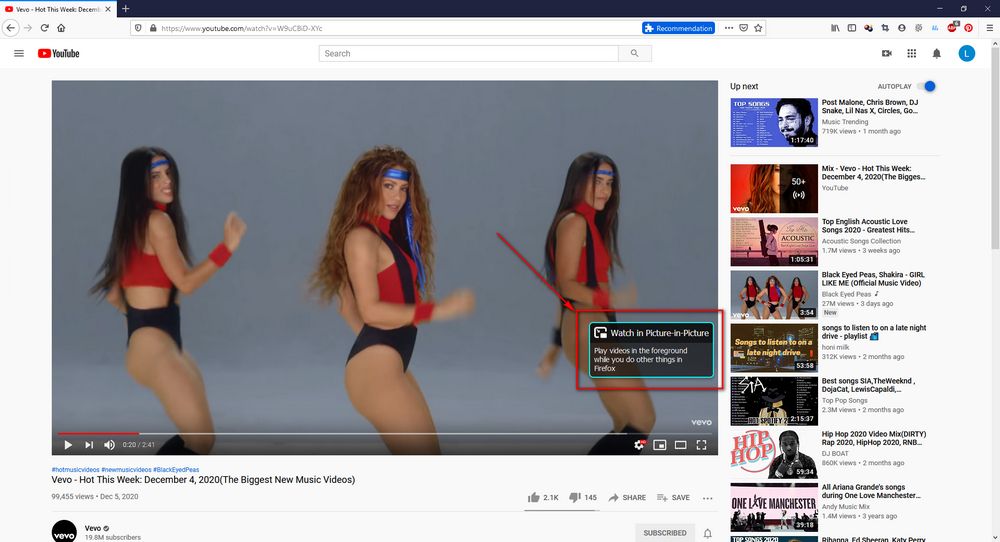 Click on it, a small floating window will show up, now you can move on to other things at hand while continuing the video playback. Amazing, isn't it?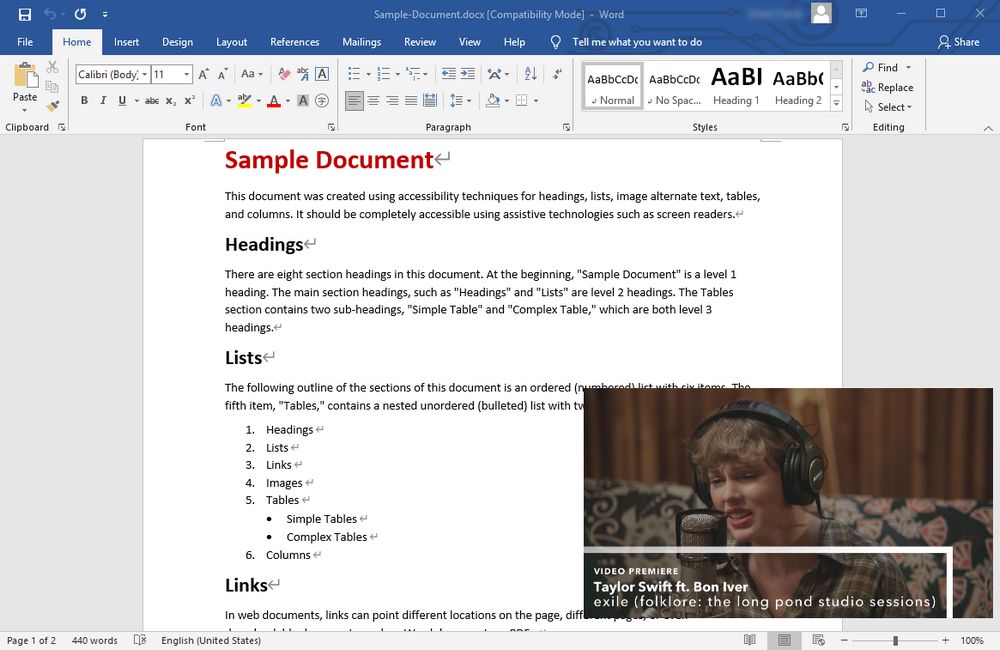 Final Words...
That's all about how to watch Picture-in-Picture YouTube videos in Chrome and Firefox. You see that, the PiP mode allows you to spice up the dreary work, but then again, never get noticed by your boss, LOL... If this post is of help to you, that's what I expected to see. Thanks for reading!