1. Remove YouTube Video on Website
It's fairly simple to delete videos uploaded from your own YouTube account. But you have to know that, this process is irreversible. Once the removal process is proceeded, you cannot access your deleted YouTube video, all watch time, views, comments, likes, etc. will be eliminated. So make sure you have a backup video saved on your local drive.
Step 1. Log in your YouTube account and go to YouTube Studio https://studio.youtube.com, navigate to "Videos" on the left menu bar. The you'll see all your uploads right there. For convenience, just visit https://www.youtube.com/my_videos.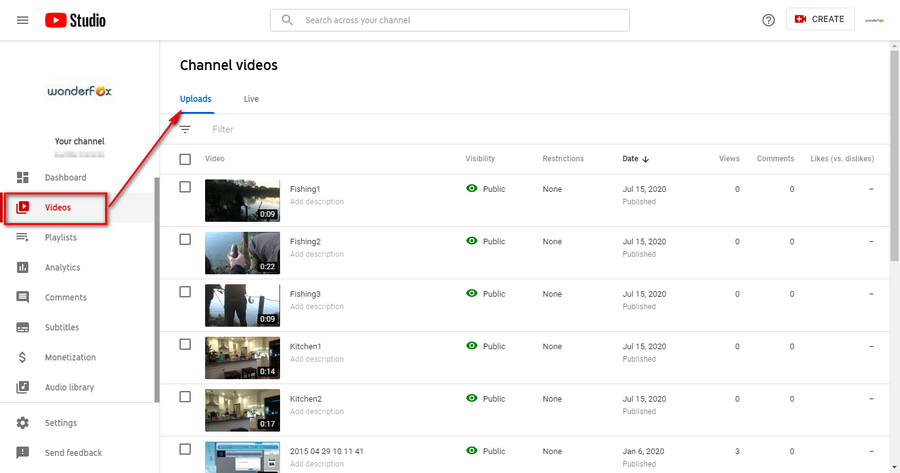 Step 2. Hover the mouse over the video you want to delete, click on the three dots "Options" button and press "Delete forever".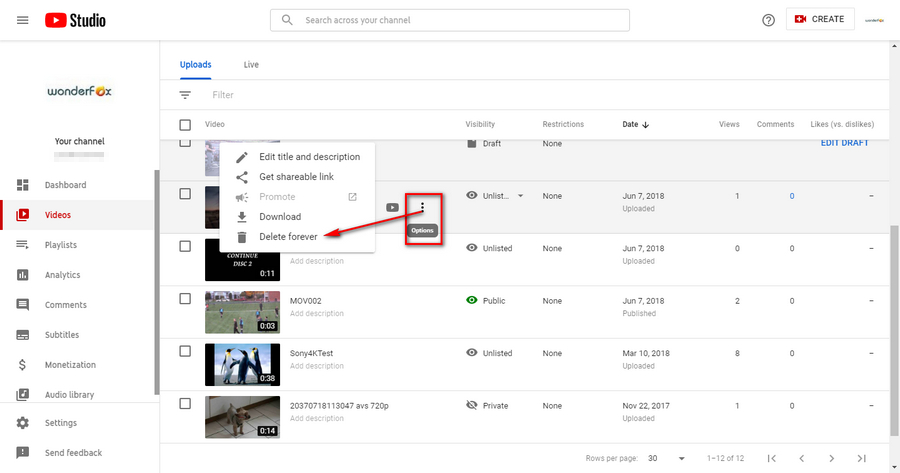 Step 3. On the pop-up dialogue box, check the box to acknowledge that your video will be permanently deleted. Then hit "DELETE FOREVER" to remove the YouTube video. Before that, you're able to press "DOWNLOAD VIDEO" button to save the backup.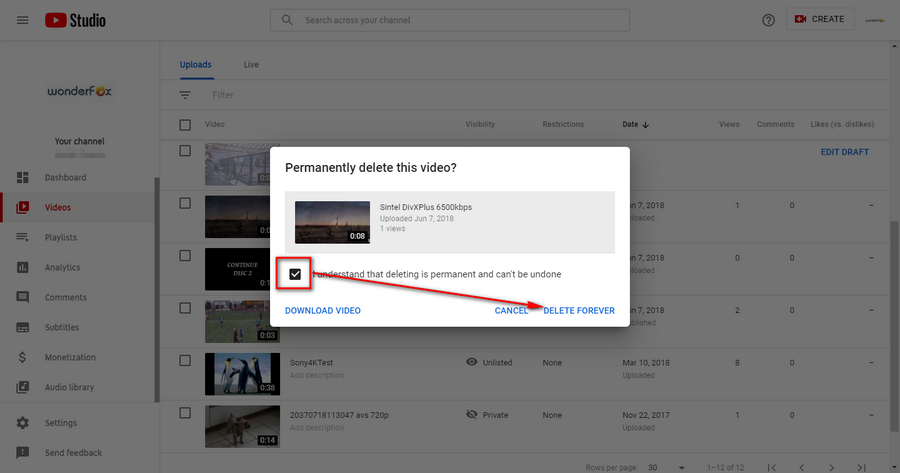 Also, you're allowed to delete multiple videos at a time. Just check the boxes next to each video, click on "More actions" on the top black toolbar, then select "Delete forever" option.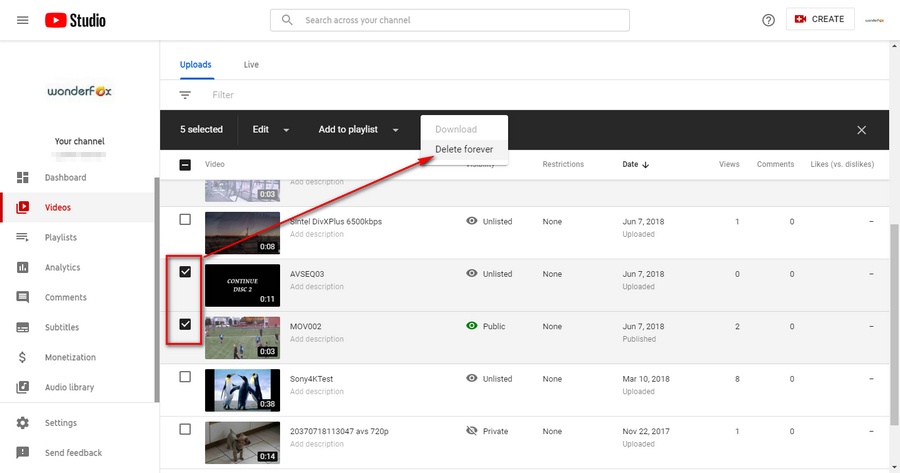 2. Remove YouTube Video on Mobile APP
Step 1. Tap YouTube APP on your Android, iPhone or Tablet, and sign in your YouTube Account.
Step 2. Tap "Library" in the lower right corner and then go to "Your videos".
Step 3. Tap three dots icon next to the video you want to remove, select "Delete" option.