Part 1 - How to Add Timestamp to YouTube Link for Sharing?
Method 1: Add Timestamp to YouTube Link
1. Play a YouTube video and pause it at the very moment you want to share, e.g. 1:11 for "https://www.youtube.com/watch?v=KwIdgTVNvkQ".
2. Right-click on the video player, and select "Copy video URL at current time".
3. Now you've copied the final YouTube timestamp link like "https://youtu.be/KwIdgTVNvkQ?t=71". Anyone who opens this link will jump straight to the specific time (1:11).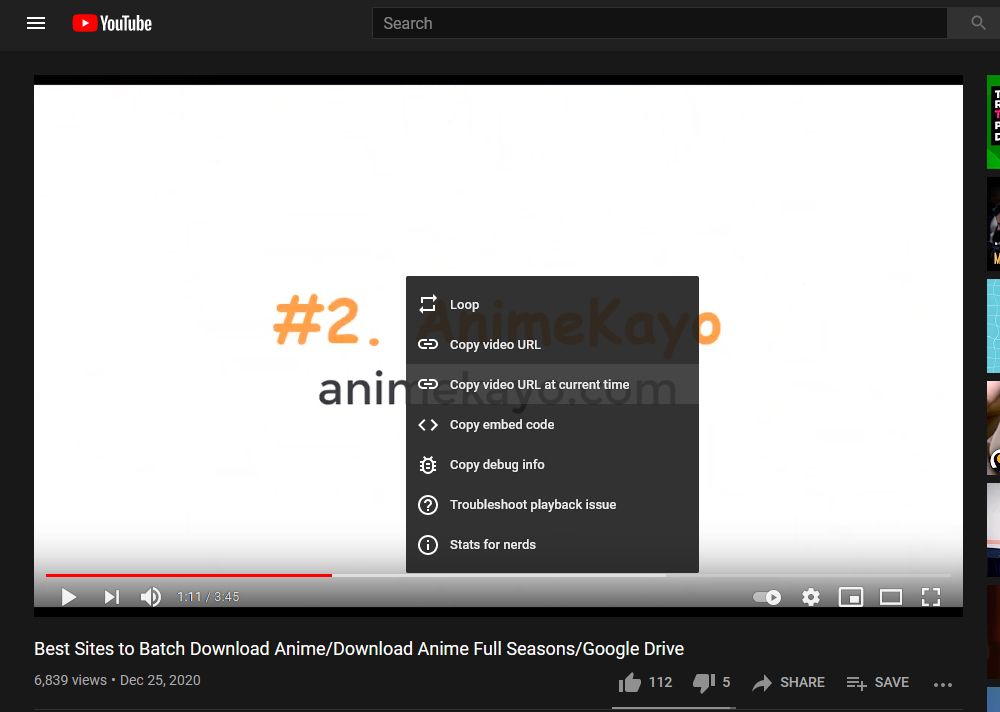 Method 2: Share YouTube video with Timestamp
1. Play a YouTube video and pause it at a specific time.
2. Click "SHARE" button underneath the video player.
3. On the pop-up "Share" dialog box, mark the checkbox next to "Start at XX:XX".
4. You're done, just copy the link and share with your friends.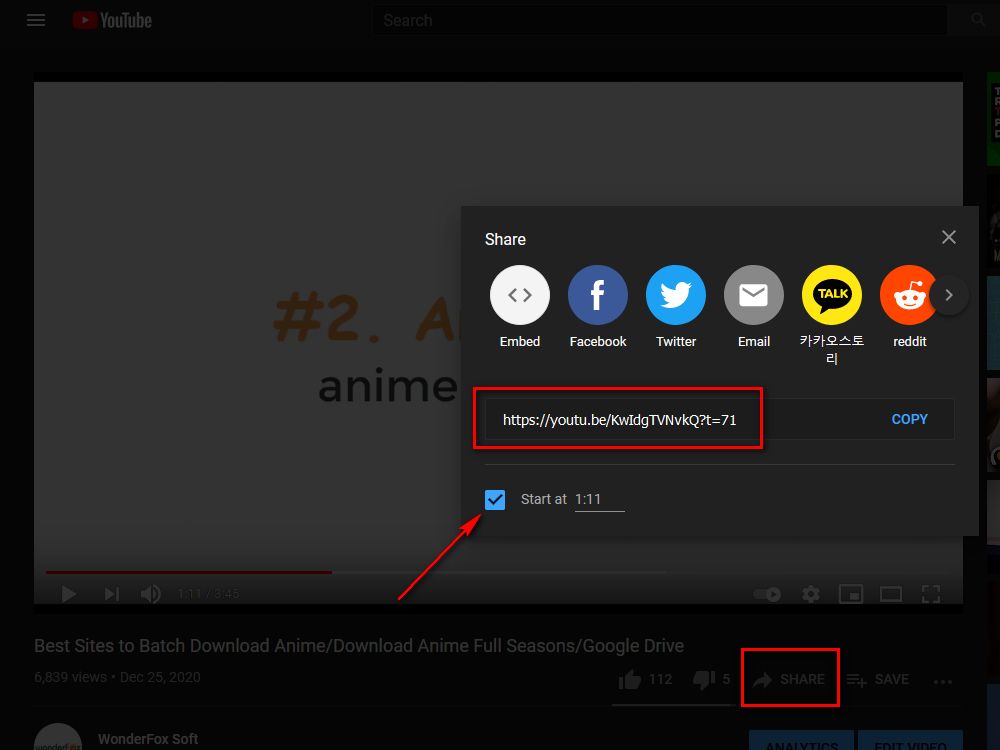 Part 2 - How to Add Timestamps within YouTube Video?
For fast navigation and overview of a long YouTube video, the uploaders are likely to add timestamps in video description, so that YouTube chapters will be automatically created in the video progress bar based on those YouTube timestamps. Similar to the chapters of DVD and Blu-Ray movies, YouTube chapters break up your video into sections, each with an individual preview. Next, let's see how to add timestamps to YouTube video description.
1. Log in your Google account and visit https://www.youtube.com/my_videos.
2. Navigate to the video you want to add timestamps in description, click the "3-dots" icon and select "Edit title and description".
3. On the new pop-up window, add a list of timestamps and chapter titles below your description, one timestamp per line. Then save your updates.
Note: There must be at least 3 timestamps and chapter titles in ascending order in your list. The first timestamp must be marked as "0:00", and each chapter needs to be at least 10 seconds in length. The timestamps should be normalized in this format:
"m:ss - chapter title" for video length within 10 minutes
"mm:ss - chapter title" for video length between 10 and 59 minutes
"hh:mm:ss chapter title" for video length longer than 1 hour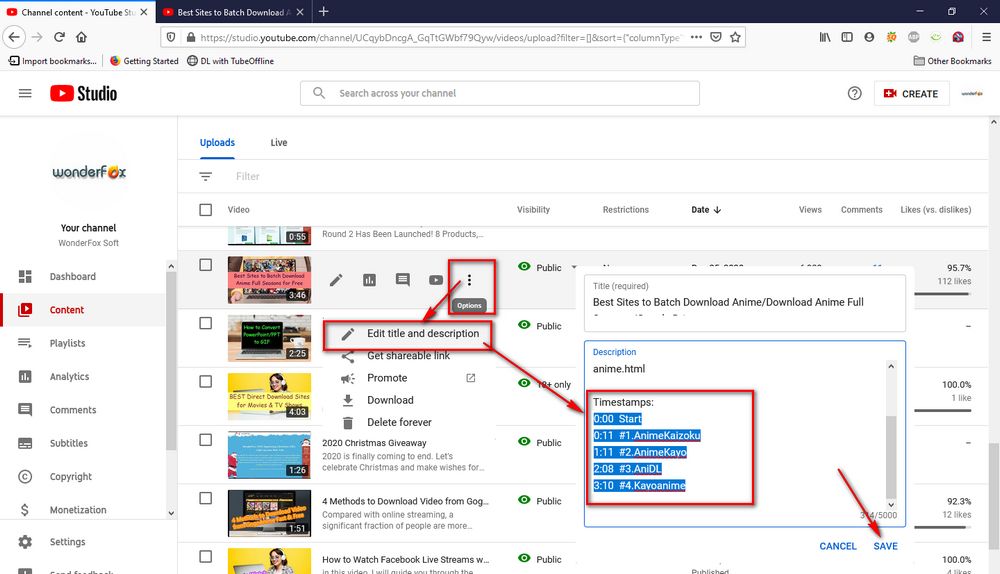 4. Play the video, you'll find the timestamps in the description become clickable, which enables you to navigate to a specific time quickly. Meanwhile, the chapter titles will appear as segments in the video progress bar.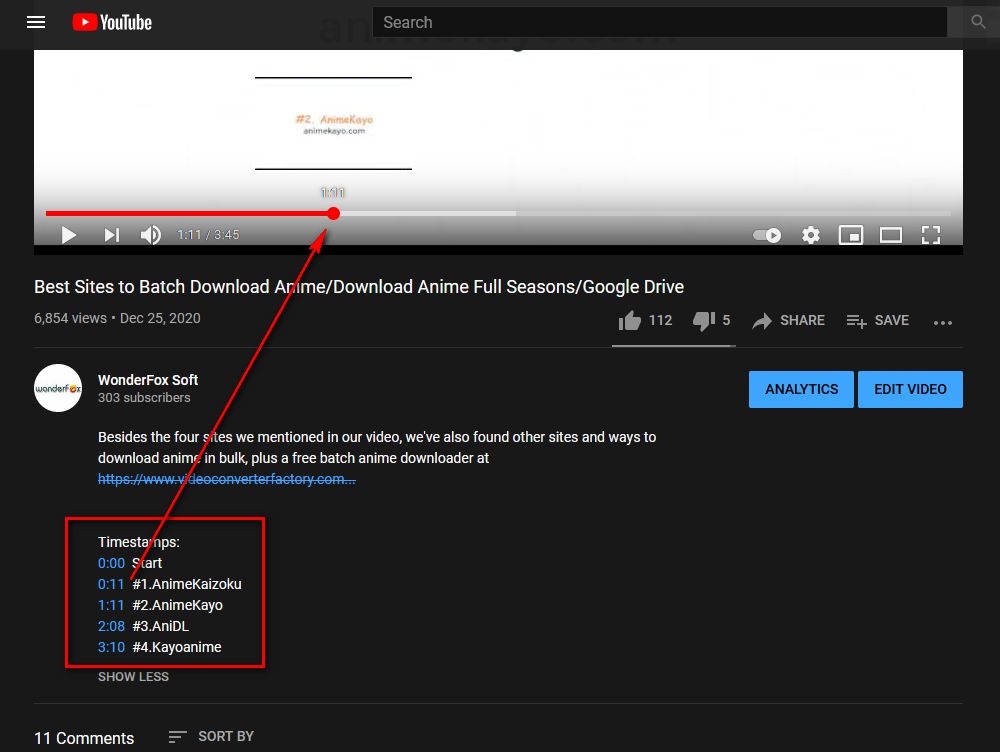 Part 3 - How to Timestamp YouTube Video in Comment?
You've probably seen many people use timestamp to share the highlights in the comment for better engagement. When you click on the timestamp, it will directly link to the certain time of current video. Amazing? Actually, it's very easy to implement.
1. Log in your Google account, play a YouTube video and pause it at the beginning of the highlights. You'll see the exact time next to the volume icon in "hours:minutes:seconds" format.
2. Scroll down and add a public comment. Type in the current timestamp in the same format, then click "Comment".
3. After that, the commented timestamp will automatically turn blue and link to the time you specified.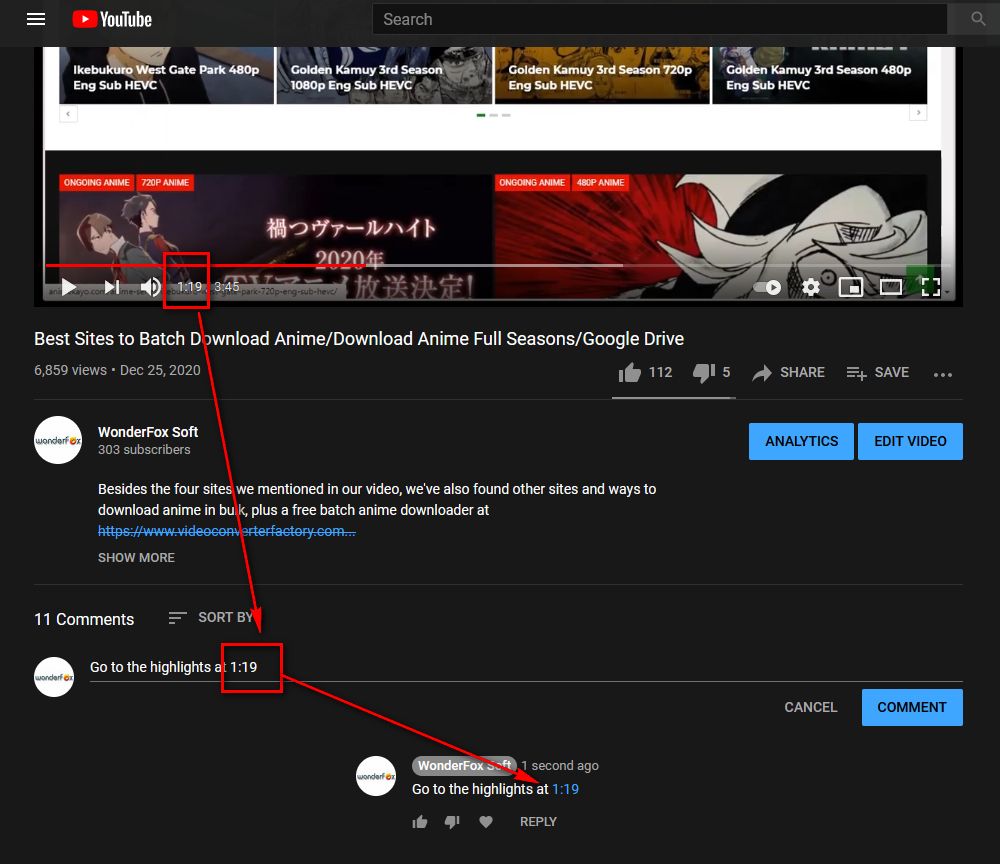 Final Words...
That's the ultimate guide on how to timestamp YouTube video and comment. As you can see, it's pretty simple to quote the specific video section and share the certain moment with others. If there is anything unclear in this post, don't hesitate to reach out to me via Facebook Messenger. I'll be glad to help. Cheers!