Get Frustrated with YouTube "Video Paused. Continue Watching" Message?
When you create a playlist of long music videos for a carefree playback, it's definitely a pain in the ass that YouTube keeps pausing randomly and prompts a confirmation that asks if you're still watching. Indeed, it happened to me when I was playing games while playing YouTube music in the background. It's really annoying to switch to YouTube tab and click "YES" button to continue the playback every so often.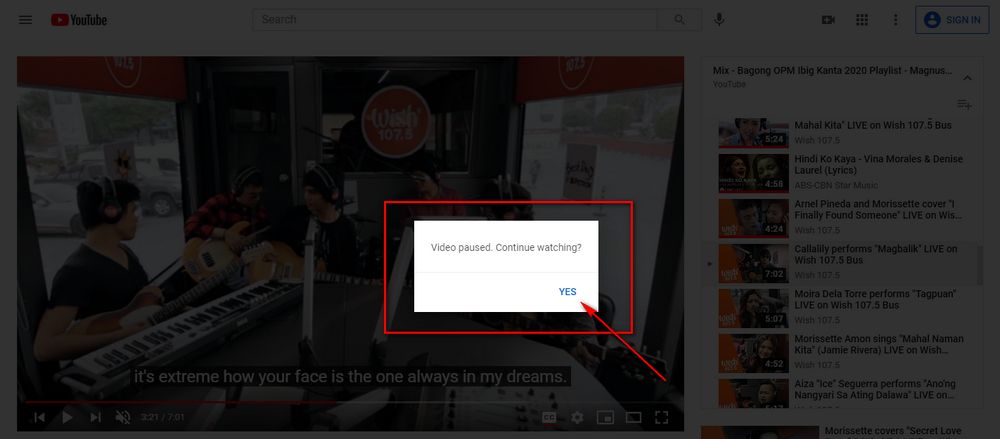 Likewise, you'll see a variety of complaints on YouTube Help Center that grumbled about this absurd restriction. I thought it was just a ploy that YouTube seduced people into Premium subscription, however, this issue even happened to Premium members. It seems YouTube will naturally prompt the message once it determines people haven't interacted with the website in a while. To be honest, it doesn't make any sense, and over the past several years, there is still no solution officially provided by YouTube. Fortunately, we can tackle this YouTube keeps pausing issue with other workarounds.
Method 1: How to Stop YouTube from Pausing Using Extensions?
It's turned out that people have devised all sorts of creative and flexible ways to circumvent this awkward situation. To disable the "Video paused. Continue watching" pop-up, there is a simple workaround - install an extension on your browser, such as YouTube NonStop, AutoTube - YouTube nonstop, YouTube Auto Pause Blocker, YouTube - Don't Stop, etc. I'll take YouTube NonStop as an example because it's free, open-source and can be installed on Chrome, Firefox and Opera.
Open the GitHub page: https://github.com/lawfx/YoutubeNonStop, scroll down the page, you'll find the download links of Chrome store and Firefox Add-ons.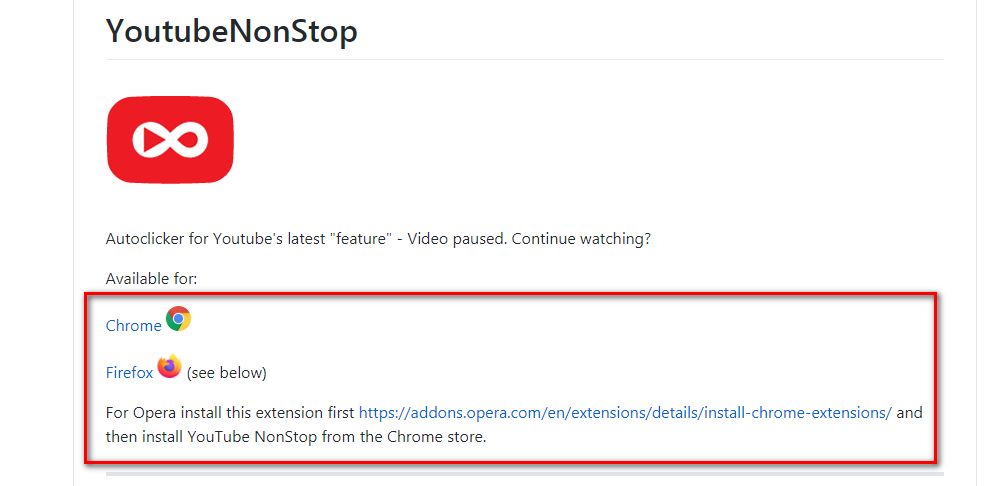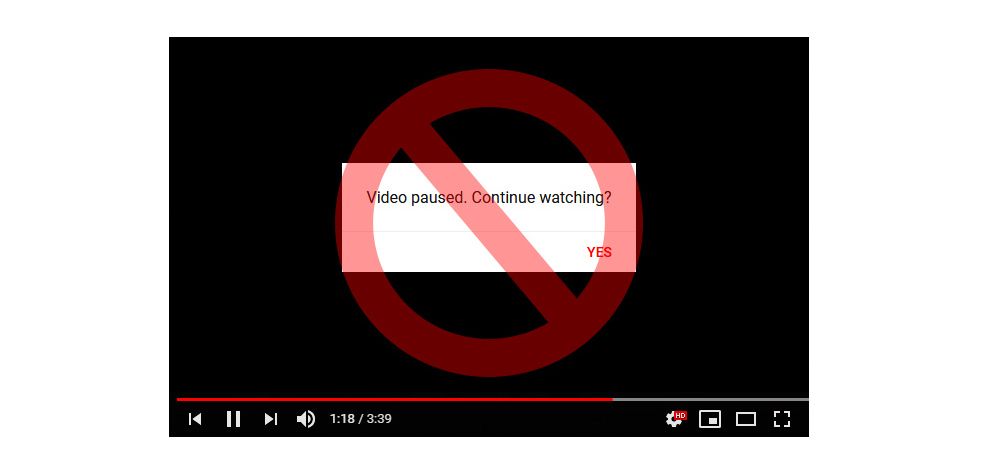 Method 2: Download Music Videos for Offline Playback
I have to say, the above solution only works on computer. For mobile and TV users, there is no better solution but to download YouTube music videos for offline playback. However, due to the copyright claim, few programs or online applications can handle this job. Based on my numerous attempts, Free HD Video Converter Factory works perfectly for YouTube 1080p video download, and even up to 8K video.
DownloadDownload this freeware and let's see how it works.
Disclaimer: This guide is compiled for personal fair use ONLY. WonderFox would NEVER encourage users to download copyrighted content for illegal distribution and any commercial purpose. Check out if it's legal to download YouTube video in your country before going any further.
Free YouTube Downloader & Converter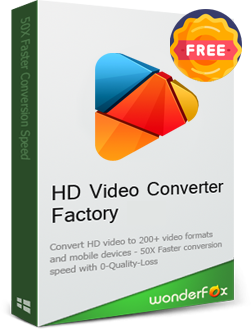 Free HD Video Converter Factory is a clean & safe program that is more than a simple video converter. Equipped with a downloader module, it also allows you to download 720p/1080p/4K/8K videos from YouTube.
Download videos/music from YouTube and 500+ websites.
Built-in 500+ presets for 1-click format conversion.
Entry-level video editing features for beginners.
Intuitive GUI and self-explanatory operation...
Free, clean, safe, efficient & easy to use!

Free Download

Free Download

Check Details
Compatible with

Windows, 100% Clean!
Step 1 - Copy YouTube Music Video URL
Open YouTube and copy the URL of a playlist to get ready.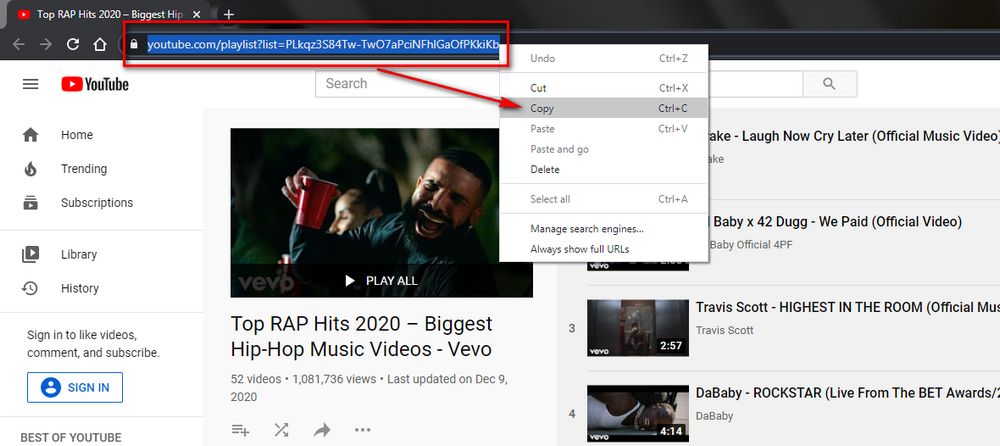 Step 2 - Analyze YouTube Video URL
Run Free HD Video Converter Factory and open "Downloader" module on the main interface. Click "New Download" button to create your first download task. Press "Paste and Analyze" button for YouTube playlist parsing, it works for a single video, playlist and even the entire YouTube channel. It will list all videos in the playlist below after a short while. Click OK to add all to download list.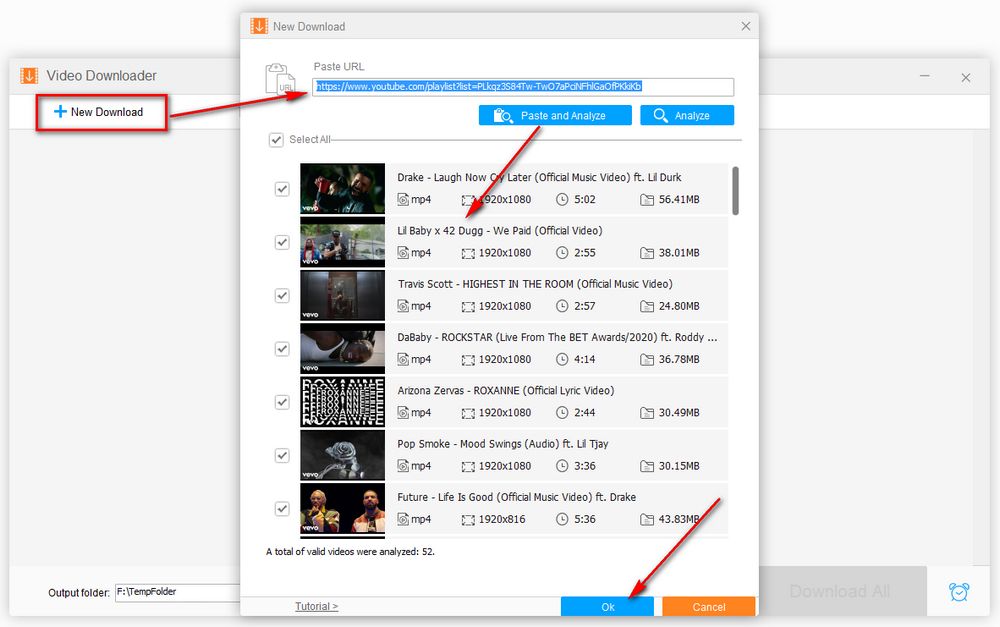 Step 3 - Download Music Video without YouTube Keeps Pausing
Set a directory to save the downloaded music videos, and lastly, hit "Download All" to start the batch downloading. If you want to convert YouTube playlist to MP3, close "Downloader" and open "Converter", import all downloaded videos, select MP3 as the output format, then press "Run" button for the conversion.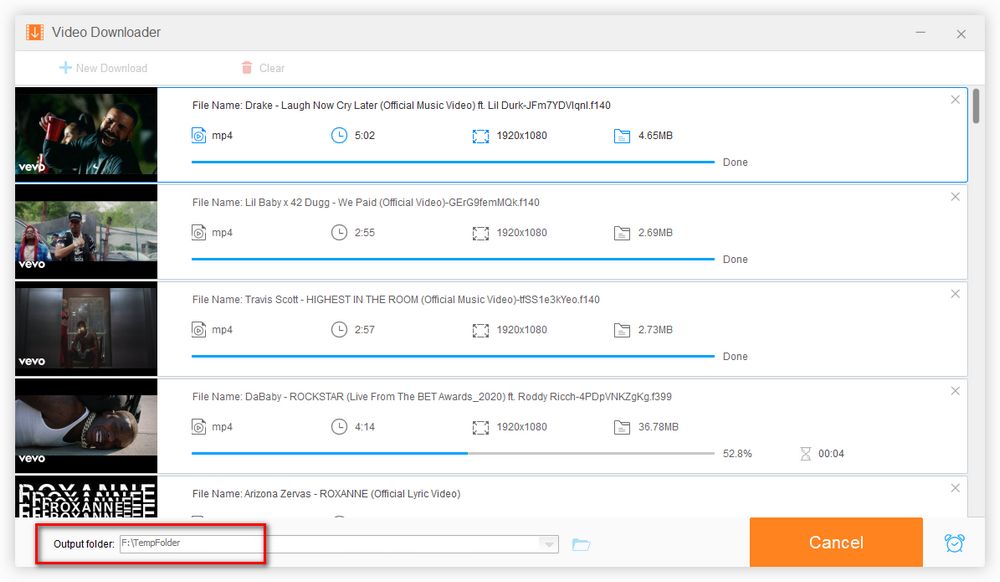 Final Words...
Why does YouTube pause itself? I'm inclined to one possibility, of course, is, YouTube keeps pausing if people have not interacted with YouTube for a specific amount of time. As everyone knows, YouTube benefits from AD-revenue, if people play music in the background, they cannot see the well-prepared ADs so that YouTube will have no profit from it. That's the possible reason why they take steps to restrict this behavior. But anyway, you've figured out how to stop YouTube from pausing in two different methods. If there is any better solution, don't hesitate to drop me a message via Facebook. Cheers!