Mirror YouTube Video for Dance Learning
When you follow a set of video tutorials to learn choreography or dance moves, you'll be confused that the whole demonstration is mirrored (left-to-right) from beginning to end, and everything is on the opposite side. That is, all the moves in the video are reflected and reversed, which are not conducive to the step-by-step learning. If you are suffering from this trouble, this post is totally a good remedy for the confusion. I've covered four simple yet efficient tricks to mirror YouTube video below. Now let's cut to the chase.
Method 1 - How to Mirror a YouTube Video with a Simple Bookmarklet?
Step 1 - Copy JavaScript Commands
Copy the JavaScript commands below:
javascript:(function()%7Bdocument.body.appendChild(document.createElement(%27script%27)).src%3D%27https%3A%2F%2Frawgit.com%2Famacfie%2FMirrorYouTubeVideos%2Fmaster%2FMirror_HTML5_Video.js%27%3B%7D)()%3B
Step 2 - Create a Bookmarklet
Open a HTML5 enabled browser, right click on the "Bookmarks Toolbar" and select "Add New Bookmark" or "Add page" option. Give a name to the bookmarklet, then paste the JavaScript commands above to the "Location" or "URL". Save the bookmarklet.
Step 3 - Mirror YouTube Video
Play the YouTube video you want to mirror. Hit the bookmarklet and you'll see the magical moment - it will flip YouTube video horizontally. Click again to restore.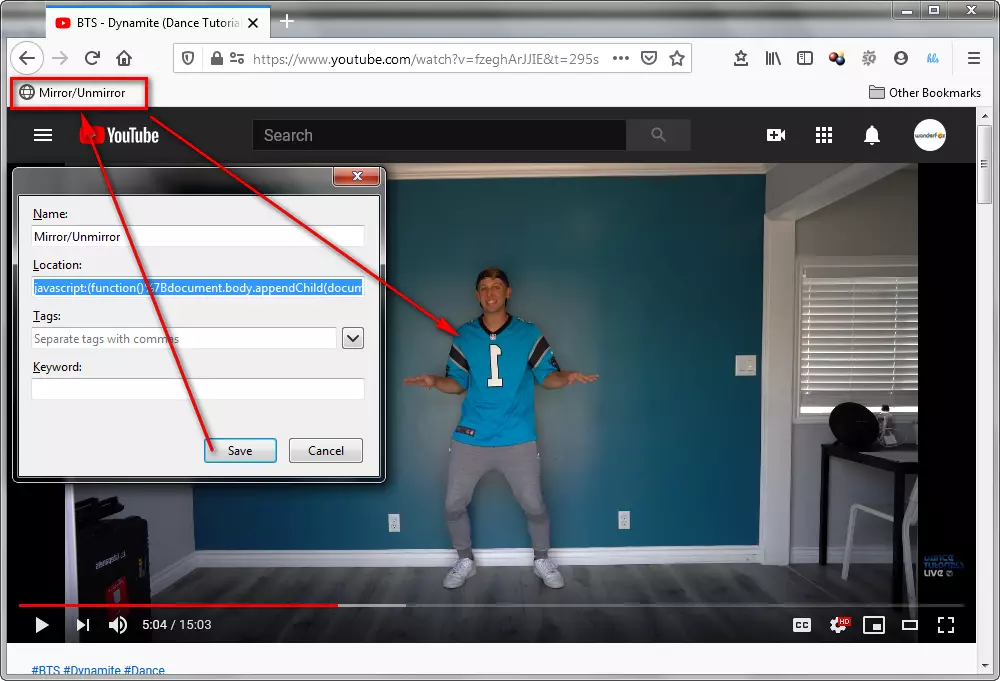 Method 2 - How to Mirror YouTube Video Online?
Thanks to Tom Dalling, who develops a free tool that allows you to mirror YouTube video directly online. This simple trick is very accessible to everyone.
Step 1 - Open a YouTube Video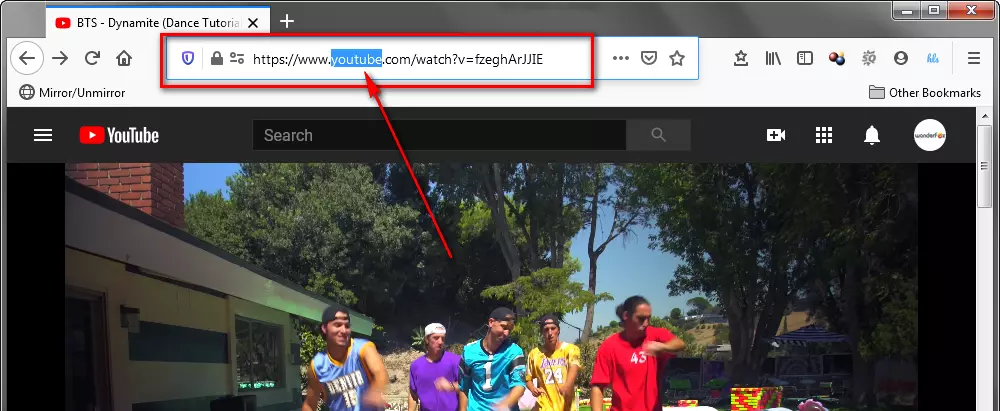 Step 2 - Mirror YouTube Video Online
Replace "youtube" with "mirrorthevideo", and the final link will be "https://www.mirrorthevideo.com/watch?v=fzeghArJJIE". Visit this link and see what happened. Amazing! Not only will the video be mirrored, but also the video title, watch later, share and playback bar get reversed as well.
However, it will get back to normal when you play the video in fullscreen. If you're not pleased with layout, just keep reading.
UPDATE: Now the problem has been fixed, only the video image is mirrored, the others keep normal.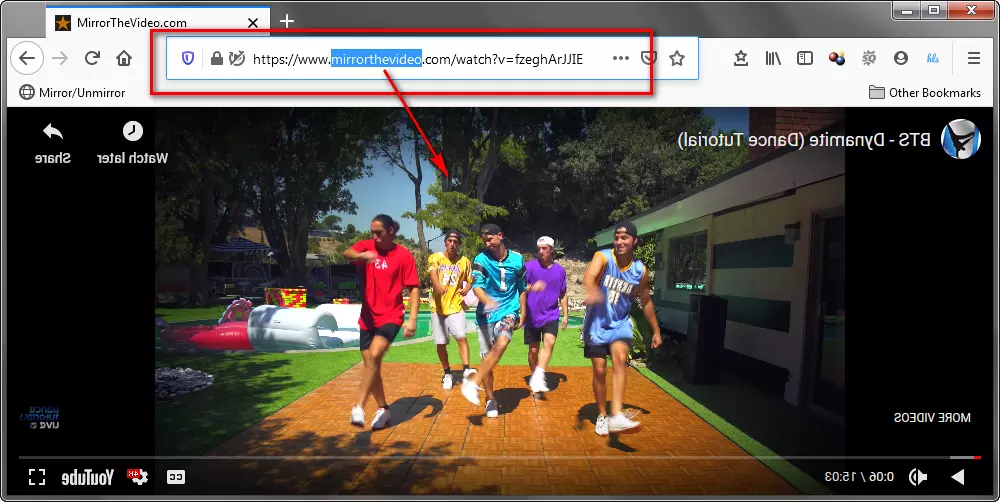 Method 3 - How to Mirror YouTube Videos with Chrome Extension?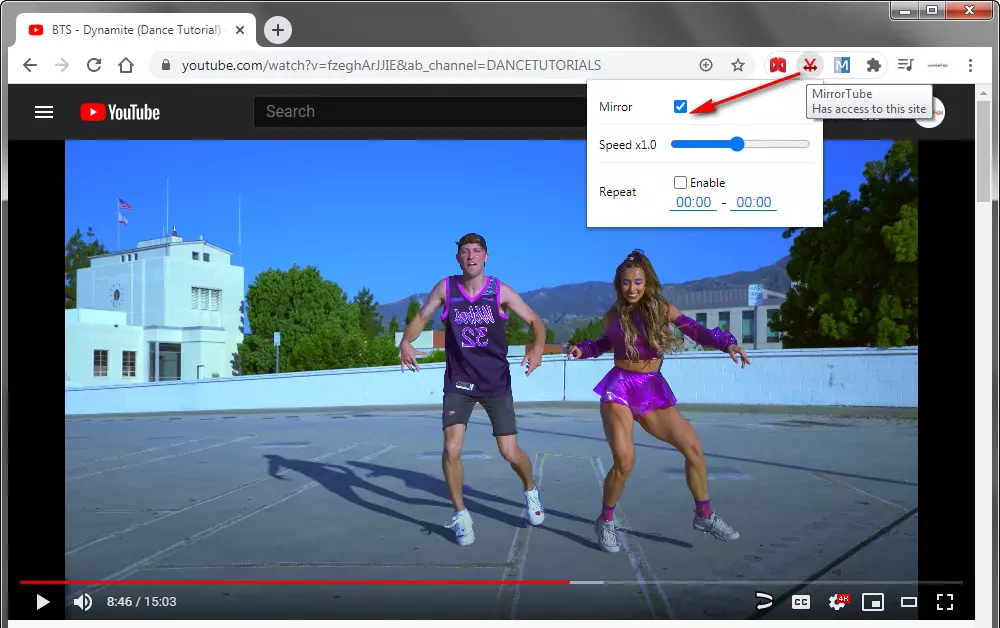 Video Tutorial: How to Mirror YouTube Videos Efficiently?