General Puzzles between WAV and FLAC
Q1 Hi all, I am ready to start the painfully boring task of ripping all of my CD's and wanted to know if it would be best to rip them as FLAC or WAV. Is there difference in sound quality between the two and which one is better?
Q2 what is the difference between WAV and FLAC? I want to listen to high quality music with my galaxy S6 anywhere since I am a music enthusiast. So which audio format is better?
Q3 I have some WAV audio files on my cell phone. But they occupy too much storage space of my cell phone. Any method can decrease WAV file size or change WAV file to FLAC, WAV to MP3 and other smaller audio formats?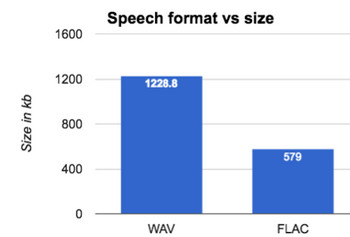 WAV VS FLAC
All these questions are picked up from related forum topics and emails from readers. I'd like to briefly solve the above questions. To be honest, it is difficult to justify which one is better if I don't know what device are you going to play WAV/FLAC on. Because, they are as high quality as other lossless audio formats. The biggest difference between them is file size: WAV is bigger than FLAC. So it is necessary to convert WAV audio to FLAC if you want to enjoy lossless music with portable device.
Fortunately, I used a multi-functional tool which can do WAV file to FLAC batch conversion within 3 steps. You can click here to download it firstly and read the next step-by-step guide about how to convert WAV to FLAC!
Convert WAV to FLAC within 3 Steps
The powerful WAV file to FLAC converter enables converting WAV to FLAC with zero-quality loss and decreasing WAV file size. In addition, we can use this ultimate software to convert video, such as, MOV to AVI, H264 to MP4 and MKV to PS4. As a multi-function tool, this WAV file to FLAC converter supports making ringtone and downloading video/audio from YouTube, Vevo, Twitch and 300+ video sharing websites. I used this software to download wedding songs for my close friends and download kid movies for my niece. As for the DIY ringtone, I will introduce how to make a ringtone after the WAV to FLAC conversion tutorial.
Let's start to convert WAV file to FLAC!
Step 1 Add WAV File
Launch this powerful WAV audio to FLAC software and add WAV file. There are two ways to add file: click the "Add File" button to add file one by one or directly drag files to the main interface. In order to save time, I prefer dragging many files to the main interface. The most important one is that this sweet-heart tool supports batch conversion which enables us to batch convert WAV files to FLAC in a short time!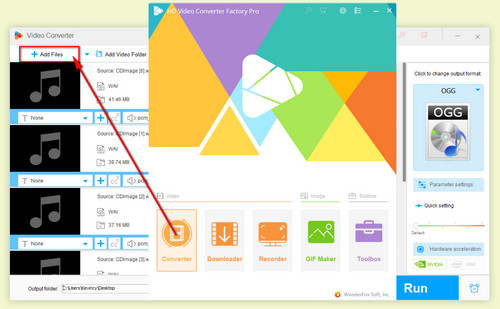 Whole Process to Convert WAV to FLAC
Step 2 Select FLAC as Output Format
After adding files, the next step is to select output format. Click the right "Output Format" and click FLAC under the audio tab as the output format. This converter supports 300+ formats including video, audio, webpage formats and hot devices.
Tips: if you are proficient in multimedia parameters, you can customize settings as your preference. For example, you can change audio bitrate or change audio sample rate with clicking the right below button "Settings".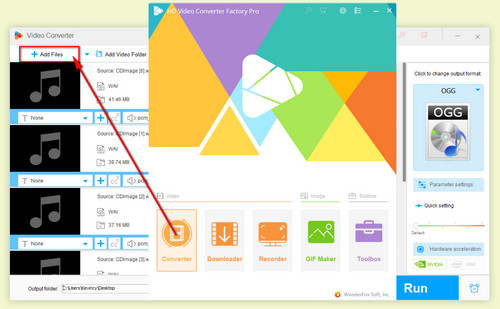 Select FLAC as Output Format
Step 3 Step3 Start Conversion
Congratulations! Only one click can you get lossless music in much smaller size. The final step is to click the "Run" button.
Now, please download the HD Video Converter Factory Pro to complete your jobs.
The Simple Way to Make Ringtone
Nowadays, many smart phone developers have preset ringtone for us. These default ringtones are boring and normal. In order to be unique, we always want to change ringtone according to our taste. However, the methods to change ringtone are difficult. For example, for iPhone user, they must use iTunes to change ringtone and for Android users who need download a third party ringtone APP to change ringtone. Here I will introduce a simple way to change ringtone without using iTunes and APP. Follow the next tutorial or watch the diagram.
Make Ringtone
Click the button "Ringtone Studio" on the upper right → Choose the format: iOS or Android → Add audio file and cut your needed section → Save as the Phone ringtone or SMS Ringtone.
How easy it is! With this tool in hand, you can free change your ringtone frequently! If you still confused about DIY ringtone, you can read the two methods to make ringtone to know the detailed steps 
More Special Features on HD Video Converter Factory Pro
Flexibly convert WAV to FLAC and vice versa
Support 50+ output formats and 220+ devices, including iPhone, Android, H265, VP9, 4K, DTS...
Offer a built-in video editor to crop, split, merge and retouch video and boost volume
Can convert between standard and high-definition video (4K/1080P/720P/480P) with high quality
Download video of different resolutions from YouTube
Batch convert video files to save a lot of time