Not everyone likes the default ringtones that come with their phones. If you're looking for something different, creating a custom ringtone for your phone can be a fun and personal way to add some character to your device. Whether you want to use a portion of your favorite song or create a unique sound for specific contacts, it's actually pretty easy to do, especially if you're using Windows 10 or 11. In this article, we'll show you how to edit a song and turn it into a ringtone on Windows 10/11 for your Android or iOS device, and what you really need, is just one functional ringtone editor software. Keep reading!
Best AIO Ringtone Editor for Windows 10/11
It's nothing difficult to edit music for ringtone on the smartphone using some ringtone editor apps, while on the Winodws computer, you can make the process more straightforward and there are more music materials available. I personally recommend WonderFox HD Video Converter Factory Pro to you guys because it's a novice-oriented video and audio processor integrated with music downloader, recorder, editor, and converter. Therefore, you don't need to hang around in multiple software, this one can meet all your needs. More surprisingly, it gives you two handy methods for ringtone editing.
Now, get the amazing ringtone editor free downloadfree download, then follow the instructions to edit songs for ringtone on Windows 10/11.
Option 1: Edit Song for Ringtone with Converter
Step 1 - Open Converter and Import a Song
Run HD Video Converter Factory Pro and open "Converter" module. Click on the "Add Files" button to add a music song in any format. Alternatively, just drag and drop it into the main interface. You can also add multiple files for separately editing.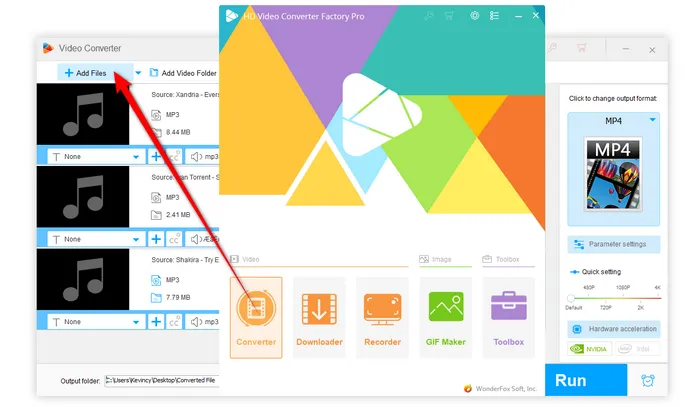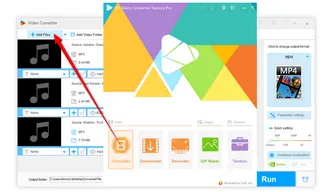 Step 2 - Trim the Song to Choose Desired Part
Click on the "Scissors" icon on the toolbar to get into the trimming window. Move the two blue sliders to determine the part you want to create as the ringtone. You can also input the start and end time to make it accurate. Then press the green "Trim" button to generate the clip. BTW, you are able to create multiple ringtones from the song at one time. After done, click the OK button to return.
Note: Most ringtones are between 30 seconds and one minute long, so you'll want to select a portion of the song that fits within this range. For making an iPhone ringtone, make sure it doesn't exceed 40 seconds for phone ringtone or 25 seconds for SMS ringtone.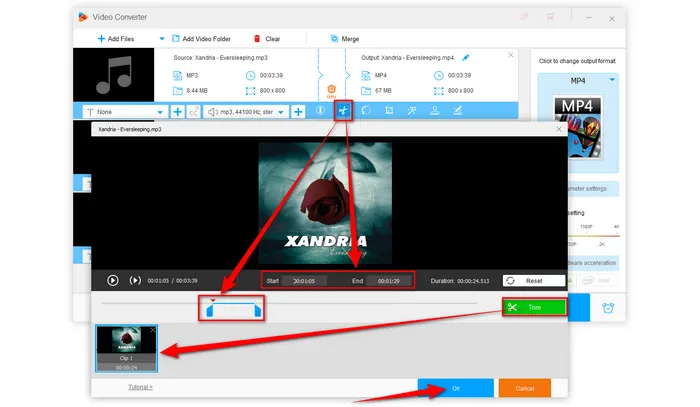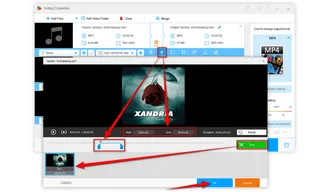 Step 3 - Choose the Ringtone Format
Click on the profile image on the right side to unfold the full list of 500+ presets. Go to "Audio" category and choose "Apple Ringtone" or "Android Ringtone" profile directly.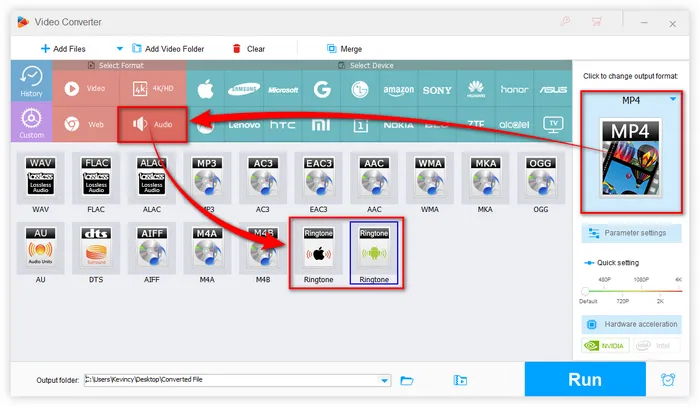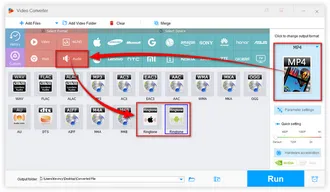 Step 4 - Export Your Ringtone
Choose a destination folder on the bottom. Finally, press "Run" button to start the processing and export your ringtone.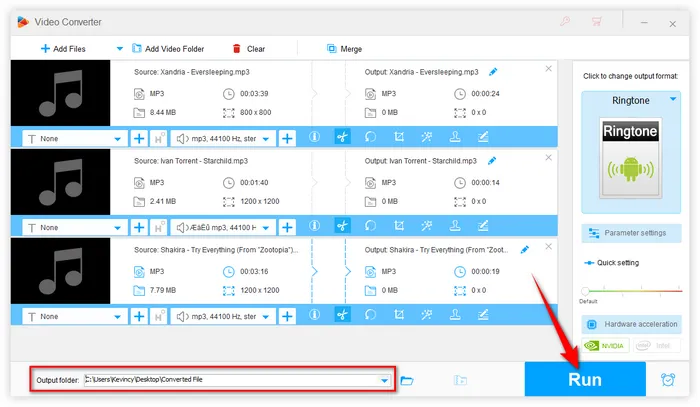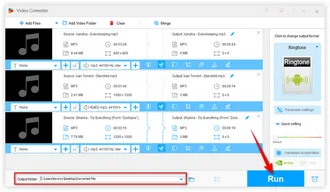 Option 2: Edit Song for Ringtone in Ringtone Studio
Step 1 - Open Ringtone Studio
Open "Toolbox" module on the startup interface of HD Video Converter Factory Pro, then step into the Ringtone Studio.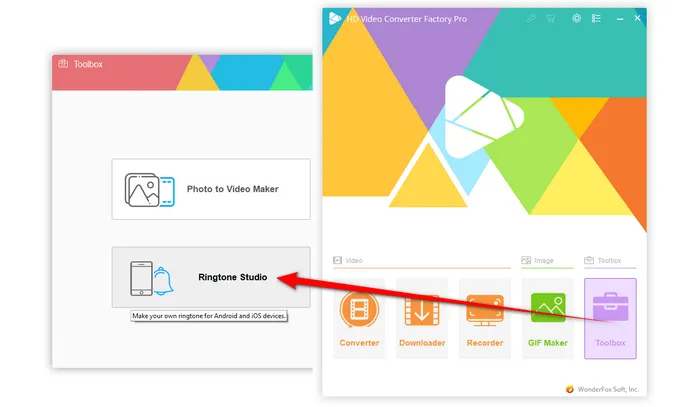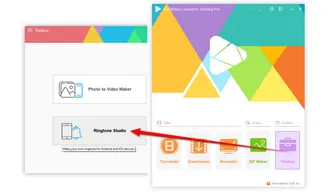 Step 2 - Trim the Ringtone and Export It
Choose Android or iOS device on the left side, add your song and use the software's selection tools to highlight the portion of the song that you want to keep, and then hit the "Save" button to export your ringtone.