Can VLC Play VOB Files?
Basically, VOB is a container format mainly used in DVD-Video media. Since VLC supports DVD Video input, there is no doubt it can play VOB files. As a matter of fact, due to the abundant VLC codecs and libraries, VLC is able to play nearly all mainstream video and audio files. However, VOB files can be encrypted in commercially produced DVD-Video titles for copyright protection. In this case, the video image may be choppy, jerky or pixelated in VLC.
So let me sum it up, does VLC play VOB files? Yes, but it's based on the premise that the VOB files are DRM-free. Next, I'll explain how to play VOB files in an appropriate method, which is theoretically applicable to either normal or encrypted VOB files. With only a few steps, you're able to enjoy a pleasant viewing experience without any trouble. Read on!
The Correct Way of VLC VOB Files Playback
Method 1 - Play VOB Files in VLC
Run VLC, click "Media" and select "Open Disc", under "Disc" tab, choose "DVD" option, then press "Browse" button to load the whole VIDEO_TS folder. Lastly, hit "Play" button. You'll be led to DVD menu just as you're watching a DVD disk. Similarly, it will reach the same end by going to "Media" > "Open Folder" > load your "VIDEO_TS" folder.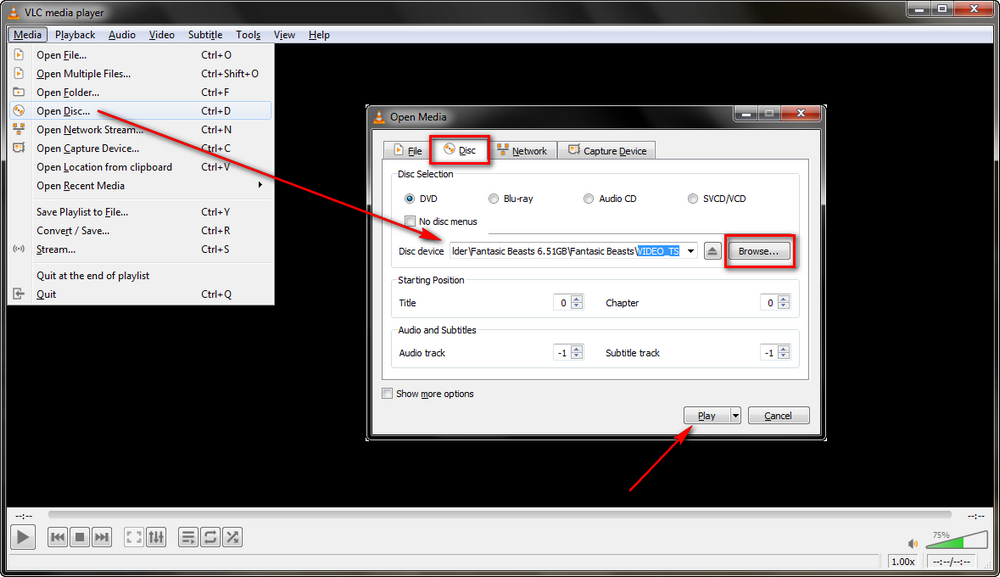 Method 2 - VLC Play VOB Files in Context Menu
Alternatively, you can simply right-click on the VIDEO_TS folder and select "Play with VLC media player" from the context menu. VLC will automatically load, analyze and play all VOB files.
Note...
In most cases, it can fix VLC VOB files playback issue by virtue of the projects of libdvdcss, libdvdnav and libdvdread libraries, which help you decrypt and navigate DVD content. But it does not always work well, especially for newly-presented commercial DVDs. If the VOB files are encrypted and still not working properly in VLC, just turn to a perfect workflow below.
A Cool Method to Combine All VOB Files to a Single Video
Obviously, it's not that convenient to play VOB files in VLC, that's why most people want to join all VOB files into a single video file like MP4 for convenient playback and archiving on different devices. Instead of merging and converting all VOB files to MP4, you have to convert the whole VIDEO_TS folder to MP4. To implement the job, WonderFox DVD Ripper Pro will give you a helping hand whether you're a tech whiz or a green hand.
Before going any further, free downloadfree download the program below and follow the simple steps to eliminate all VLC VOB files playback issues.
More Highlights of WonderFox DVD Ripper Pro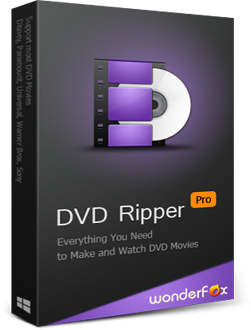 Combine VOB files in a Video_TS folder into a full-length movie.
Remove all DVD encryption like Cinavia, region code, CSS, etc.
Support homemade/commercial DVD & ISO & Video_TS.
Make a 1:1 intact digital copy (VIDEO_TS or ISO) with all content.
Convert DVD to MP4 and 300+ presets with GPU acceleration.
Simply compress 8 GB DVD to 1-2 GB digital video file.
5-minutes to fast digitize DVD to MPEG-2 MPG format.
Multiple audio tracks, hard/soft and forced subs are supported.
Basic editing features & customize output video/audio parameters.

Free Download

Free Download

Check Details
Compatible with

Windows, 100% Clean!
Step 1 - Import the Entire Video_TS Folder
Install and launchInstall and launch WonderFox DVD Ripper Pro, you'll see three options to import DVD content. Click on the "DVD Folder", locate and load the VIDEO_TS folder. The program will analyze and select the main title from all available titles in a short while.
For commercial DVDs, it can decrypt all copy protections such as regional code, CSS, RCE, UOP, Disney X-Project DRM as well as previews, ads, trailers, etc.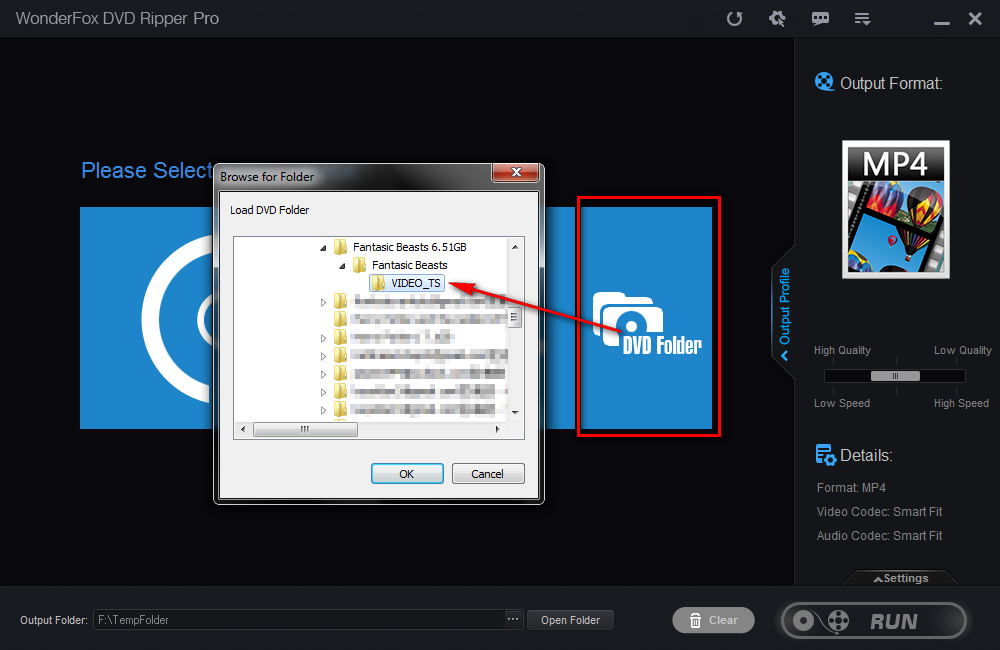 Step 2 - Select One Output Format
Click on the format profile on the right side to unfold the full list of output formats. You can select your preferred one from 300+ preset profiles without extra settings. Then specify an output directory to save the converted video file, finally, hit "RUN" button to start joining all VOB files into one full-length video file for smooth playback in VLC .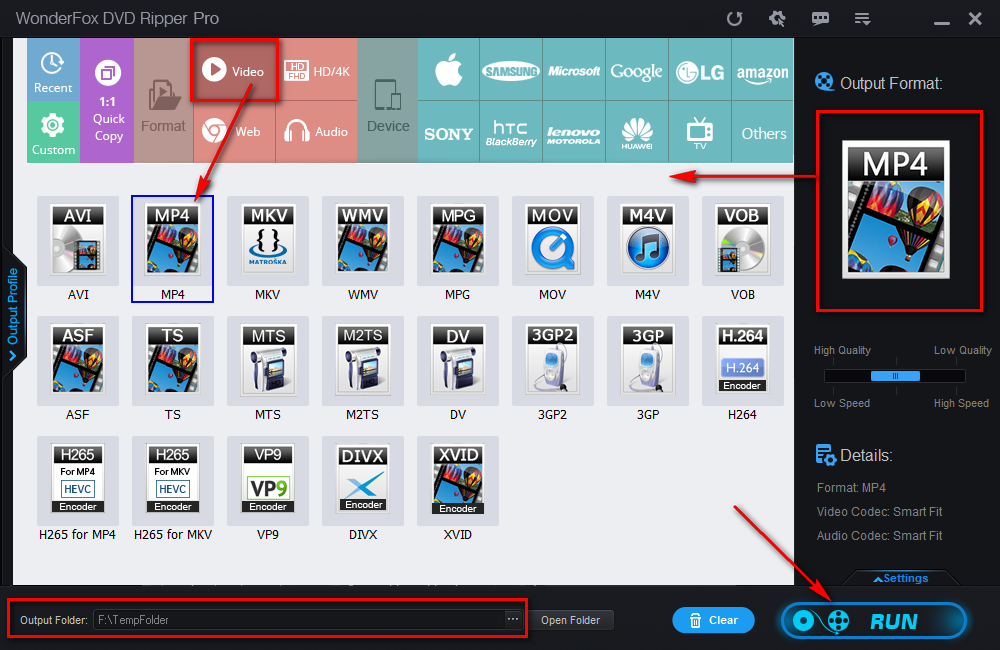 Optional - Customize Settings & Editing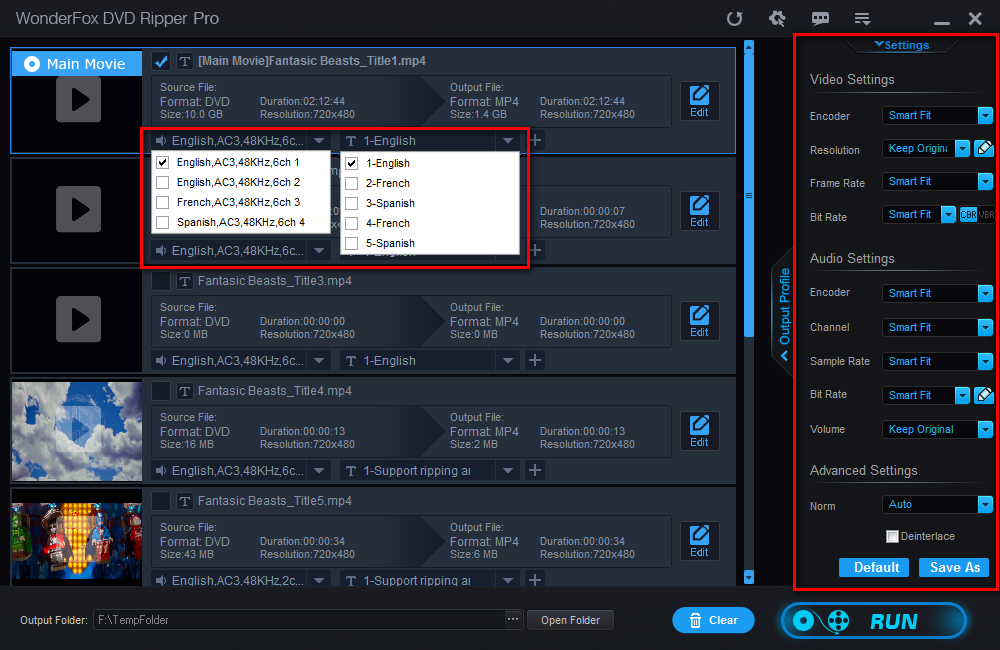 Disclaimer: WonderFox doesn't advocate any illegal duplication and distribution, all information provided in this article is presented for instructional purpose and personal fair use only. Please refer to the DVD copyright laws in your country before you rip any DVD. Ripped content CANNOT be used for unauthorized reproduction, distribution or any commercial use.
Final Words...
This post aims to help you go from VLC VOB choppy and pixelated issue to the perfect playback, you got it? So, will VLC play VOB files? I'm pretty sure you won't ask the same question again. To enjoy a worry-free movie viewing experience, WonderFox DVD Ripper is highly recommended to merge VOB files into one, convert ISO image to video file and digitize physical DVD discs. free downloadfree download and give it a bash! If you come across any unexpected result in the process, don't hesitate to contact me with detailed description via Author's page, I'd be happy to help you out. Anyway, good luck!