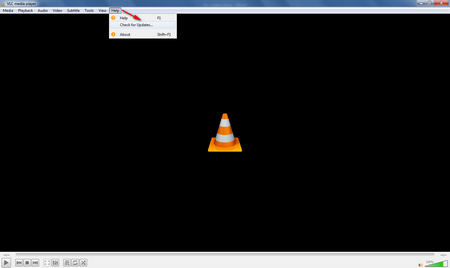 Easy Method for VLC Codec Update
There's no doubt that the best method to download trustworthy, clean and safer VLC codecs is to officially download and install VLC Media Player directly. When you have installed VLC Media Player, all the codecs are successfully installed at the same time. And you don't need to download any code pack for VLC again! What's more, if new codecs are updated, it will be released with the new VLC version. Wanna a VLC codec update? Here are 2 methods for VLC codec update without any hassle!
Method 1 – Go to VLC Media Player official site: https://www.videolan.org/vlc/index.html to download the latest version, then install and overwirte the old installation.
Method 2 – If you are still using an old version of VLC, click "Help" on the menu bar > "Check for Updates".