What is a PVA Video File?
PVA is a lesser-known video format used by some digital video broadcasting (DVB) PCI boards to record TV shows and other video content. PVA files are also used by other compatible DVB hardware manufacturers such as Hauppauge, Siemens, and Galaxis.
A PVA video file consists of a sequence of audio/video packets without a file header or trailer. It includes an MPEG-2 program stream and timing information to keep audio and video synchronized. Due to the lack of a standard file format, PVA files are not playable on most media players and portable devices.
Why Can't I Play PVA Video Files?
There are a couple of reasons why your player may fail to recognize and play PVA video files:
PVA is a proprietary format, not a standardized one. The video and audio data in PVA files are packed in a way that only compatible DVB devices understand. Regular media players don't support this format.
PVA files lack a proper header and footer, so media players cannot detect the codec information and other metadata. They don't know how to decode and interpret the multimedia content.
The timing information in PVA videos is device-dependent. It's used to avoid A/V out of sync for a particular DVB hardware. But this mechanism does not apply to standard media players.
PVA employs the MPEG-2 transport stream which contains locks to prevent unauthorized access. Some players may be blocked from accessing the media data in PVA files due to the copy protection.
How to Convert PVA to MP4 for Playback
To solve the PVA video playback issues, you need to convert the unsupported video format to a standard and widely-used format like MP4. That's where WonderFox HD Video Converter Factory Pro comes in. As a powerful and easy-to-use video processing tool, it enables you to convert PVA files to popular formats like MP4, AVI, MKV, and more. With its user-friendly interface and advanced features, you can effortlessly convert videos to 500+ presets, as well as improve the video quality, compress file size, and perform basic video editing.
Quick downloadQuick download the functional PVA converter, and let's jump in.
Step 1 - Add PVA Files
Launch the program and click the "Add File" button to load your source PVA videos. Or just directly drag and drop the PVA files into the program window. The app support batch video conversion and hardware acceleration to save you a lot of time and effort.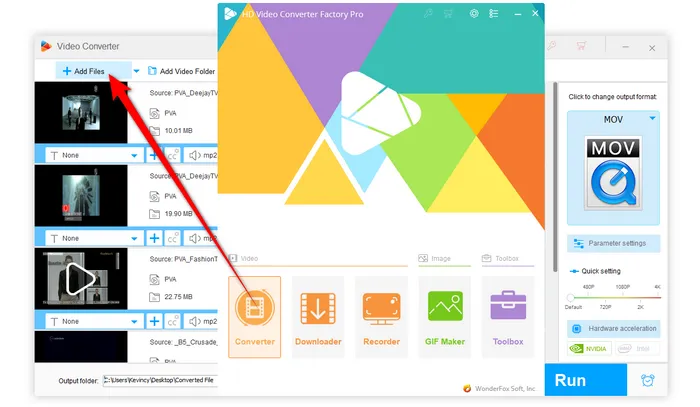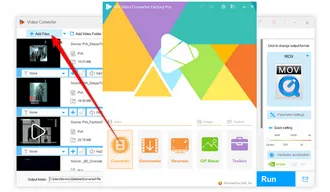 Step 2 - Choose MP4 as Export Format
Click on the right-hand "Format" image to expand a full list of 500+ configured presets. To convert PVA files to MP4, go to "Video" category and choose "MP4" profile. You can also choose AVI, MKV, MOV, and more device-friendly formats as you wish.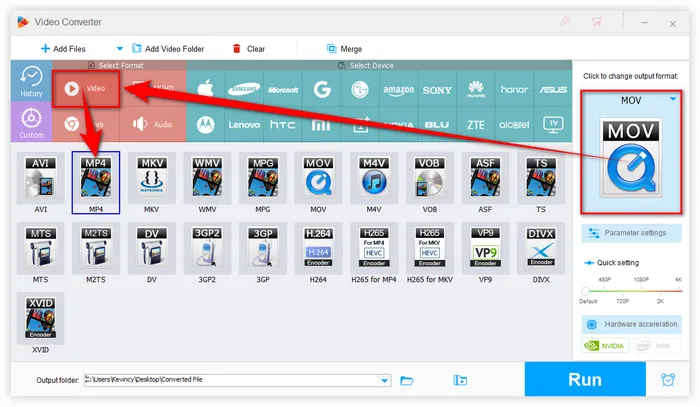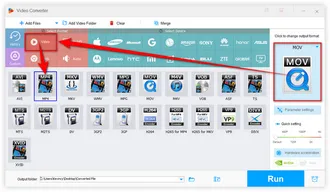 Step 3 - Batch Convert PVA Files to MP4