What Factors Contribute to Video Quality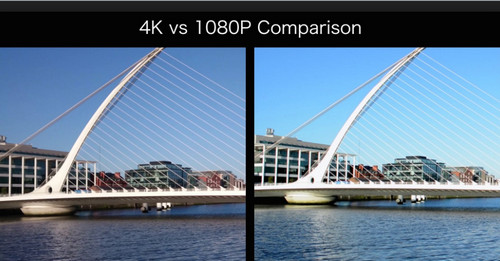 4k vs 1080p
Commonly, people tend to regard resolution as the crucial element that decides whether a video is good or bad because usually in a graphics setting of a computer game or after you download a video from YouTube and check its setting, resolution is the primary parameter you tend to change for better graphic output. Indeed, resolution does influence video quality but also, bit rate and encoder system are still important if you want to increase video quality, especially the latter one, you can make video quality better with unchanged or even lower bitrate as long as you employ an advanced encoder such as VP9 encoder and H265 encoder.
Therefore, it's necessary to find a good HD Video Editor that can help you modify your video and make it look brighter, sharper or more colorful. There are all kinds of desktop and online video quality increasers but none of them is as competent as HD Video Converter Factory Pro in efficiency, multi-function and handiness.
Free Download and install the best free video enhancer here
Steps on How to Enhance Video Quality with the Best Video Quality Enhancer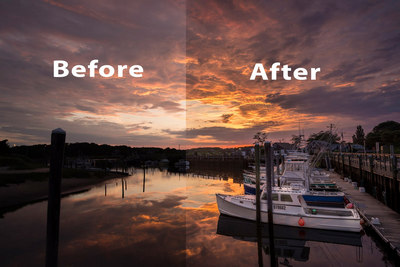 What Makes HD Video Converter Factory Pro the Best Video Enhancing Software
Why should we choose HD Video Converter Factory Pro over a variety of video enhancer software and online tools? Here are a series of reasons. Firstly, it has a simple and intuitive interface which just includes the necessary parts for its usage without any redundant items. Every section is pretty clear and self-explanatory. Secondly, it has the fastest speed you have never seen before when you convert your video. Thirdly, the flexible customization, in the Settings, you can set your parameters by changing bit rate and resolution, adjusting aspect ratio, converting frame rate (This software also acts as an amazing 60fps converter for smoother visual experience) and choosing the newest encoders at your own will and each of them has several numerical values for you to choose to increase video quality. These 3 points above make HD Video Converter Factory the best video enhancer software you ever have.
Download this powerful video quality improver for enjoying high quality videos.
Some Related Functions You May Need
1. You can use the merge function to connect several videos together while increasing the quality.
2. Clip your video or crop black bar to get rid of unwanted segments.
3. Change output format and parameters to solve incompatibility problems.