Related software: HD Video Converter Factory Pro, Free HD Video Converter Factory Pro. To learn how to speed up DVD software, please check here: How to turn on/off the hardware acceleration option in DVD Ripper Pro/Free DVD Ripper/DVD Video Converter?
A: Currently, hardware acceleration is available for computers with a certain Nvidia graphics card or an Intel CPU. You can click the Nvidia or the Intel icon on the bottom right to see if it supports hardware acceleration. And please make sure you have the latest graphics card drivers installed to avoid issues.
To turn on/off hardware acceleration, please click the "Hardware acceleration" button then check or uncheck the option.
* Generally, newer drivers are required to support hardware acceleration.
* Hardware acceleration is available for H264 and H265 conversions.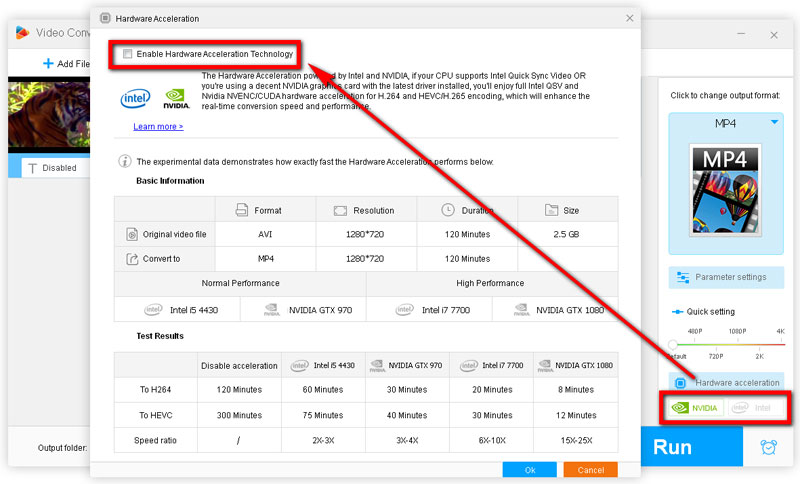 NVIDIA graphics card users
The full list of video encode and decode GPU support matrix: https://developer.nvidia.com/video-encode-and-decode-gpu-support-matrix-new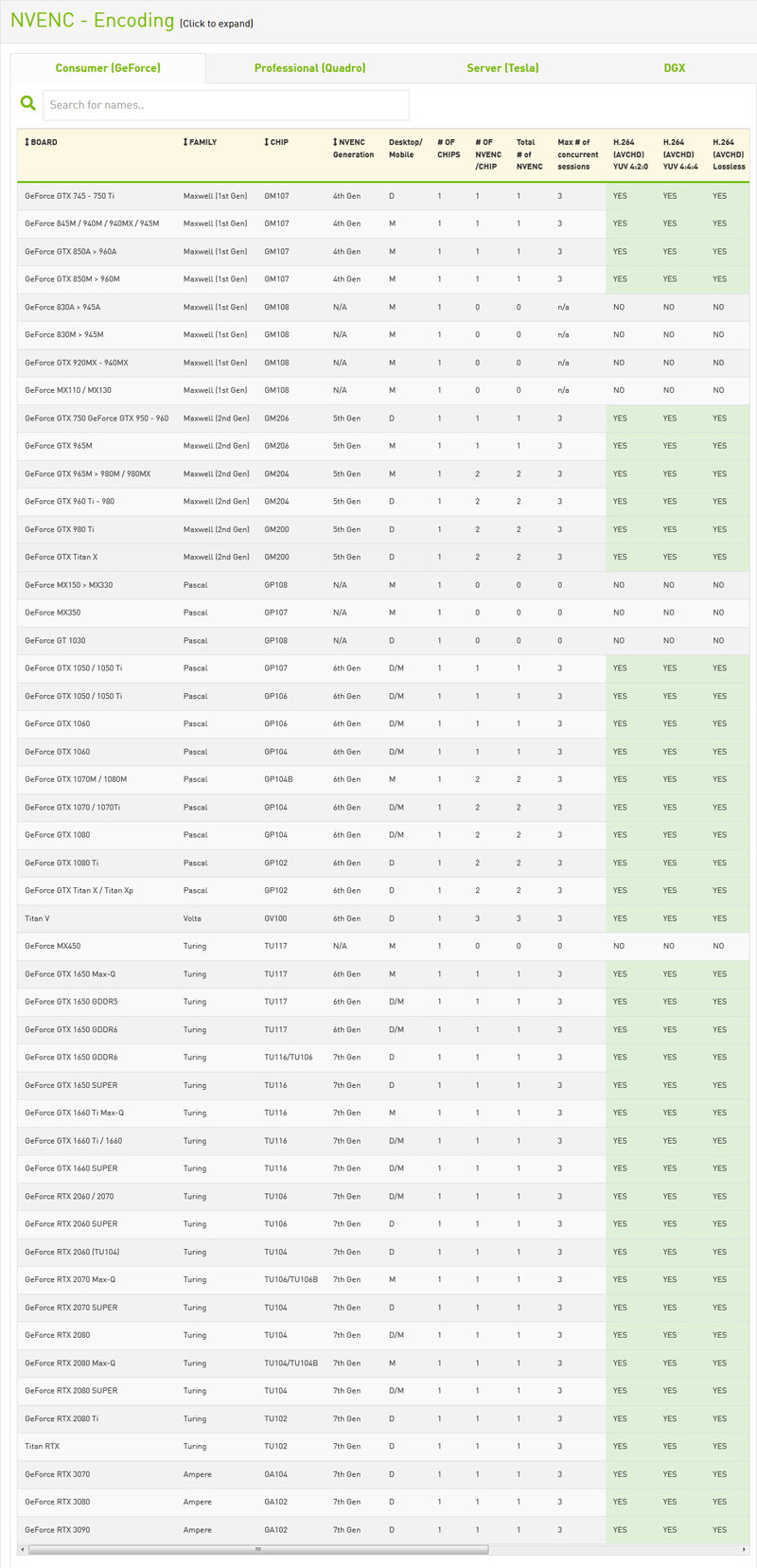 Intel integrated graphics users
To check if your CPU supports hardware acceleration or what kind of hardware acceleration it supports and more information, please see the picutre below or visit the related articles below.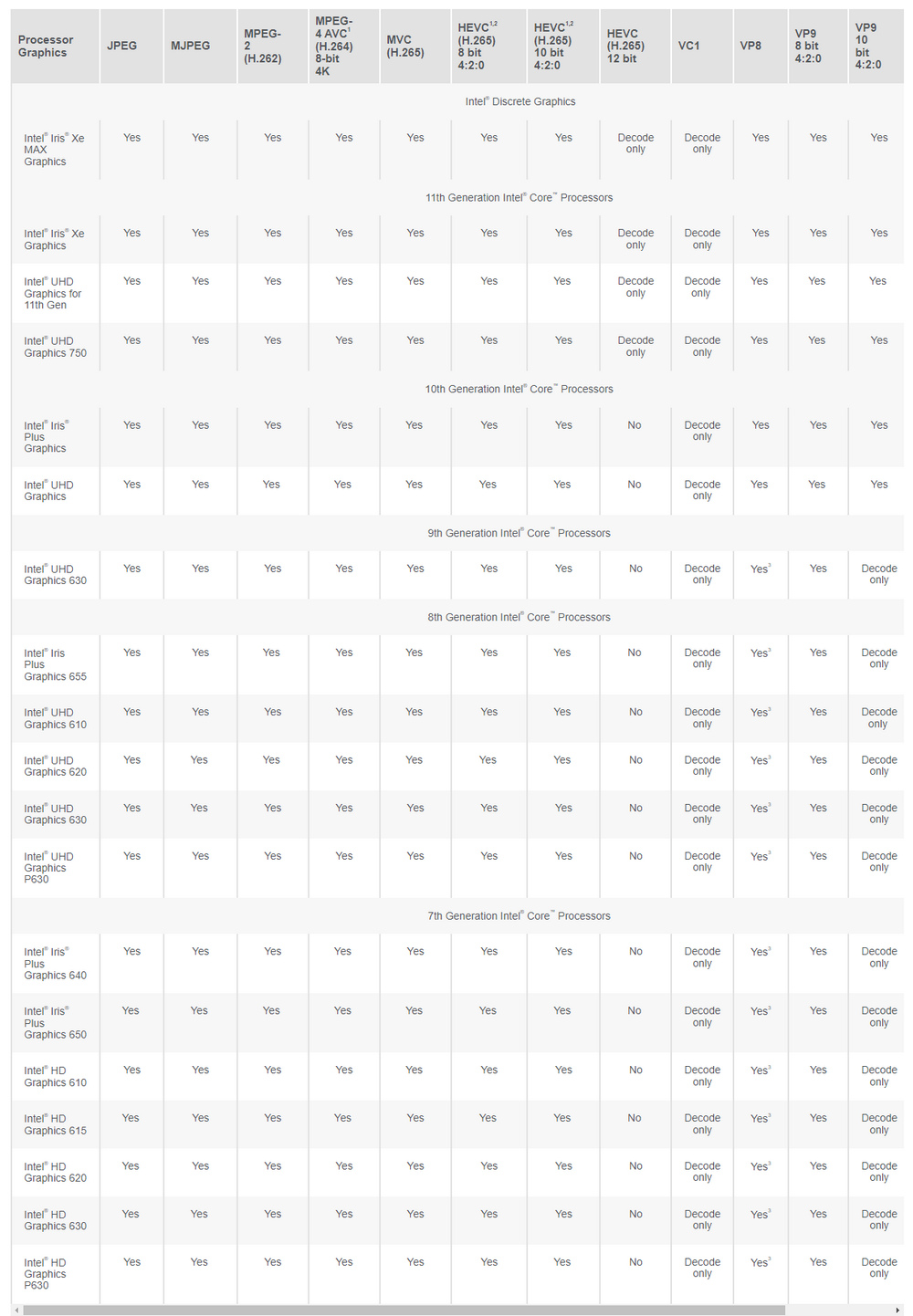 Related articles:
How Do I Know if My Intel Processor Includes Quick Sync?
Encode and Decode Capabilities for 7th Generation Intel® Core™ Processors and Newer