Will M4V Play on DVD Player?
You may have a brunch of M4V video files saved on your computer, which were created from slideshows, recorded from smartphones or downloaded from torrents, and want to play them on a DVD player. Unfortunately, a standalone DVD player cannot read and play .m4v videos directly, instead, you have to convert and burn M4V videos to a physical DVD disc.
In addition, you may know that the M4V movie files you purchased from iTunes are protected by Apple's FairPlay DRM, in this case, you have to remove DRM from M4V files with some DRM removal software beforehand, which is beyond the scope of this article. This post only focuses on DRM-FREE M4V to DVD burning.
Why My Burned DVD Won't Play on a DVD Player?
Figure out the DVD type of your burned disc, DVD-Video or Data DVD. DVD-Video is a standard DVD format playable on DVD players and computers. Commercial DVDs and rental DVDs are in DVD-Video format. While Data DVD is more like a USB flash disk, what you probably did is copied a M4V file over to the DVD disc. So, that video can only play on a computer, rather than a DVD player.
The correct method is to convert and burn M4V files to DVD-Video, which possesses a specific file structure for DVD players, which is sometimes called authoring.
Related Posts: DVD Won't Play | DVD Won't Play on Computer | Burned DVD Wont Play on DVD Player
How to Convert and Burn M4V Videos to DVD?
Before the DVD authoring work, the following stuff is needed:
1. DRM-free M4V video files
2. An internal/external DVD Drive Burner
3. A blank DVD Recordable Disc (DVD-5 or DVD-9 based on the file size of your M4V files)
4. DVDStyler, a free, open-source and cross-platform DVD authoring program which can help burn M4V to DVD playable on any standalone DVD player. Download it via https://www.dvdstyler.org/en/.
Step 1 - Open DVDStyler and Create a New Project
Insert a blank DVD-R or DVD+R disc into the DVD drive Burner, and launch DVDStyler. A new project window will pop up, where you can name Disc label, select DVD capacity, Video and Audio bitrate, Format, Aspect Ratio, and then click OK.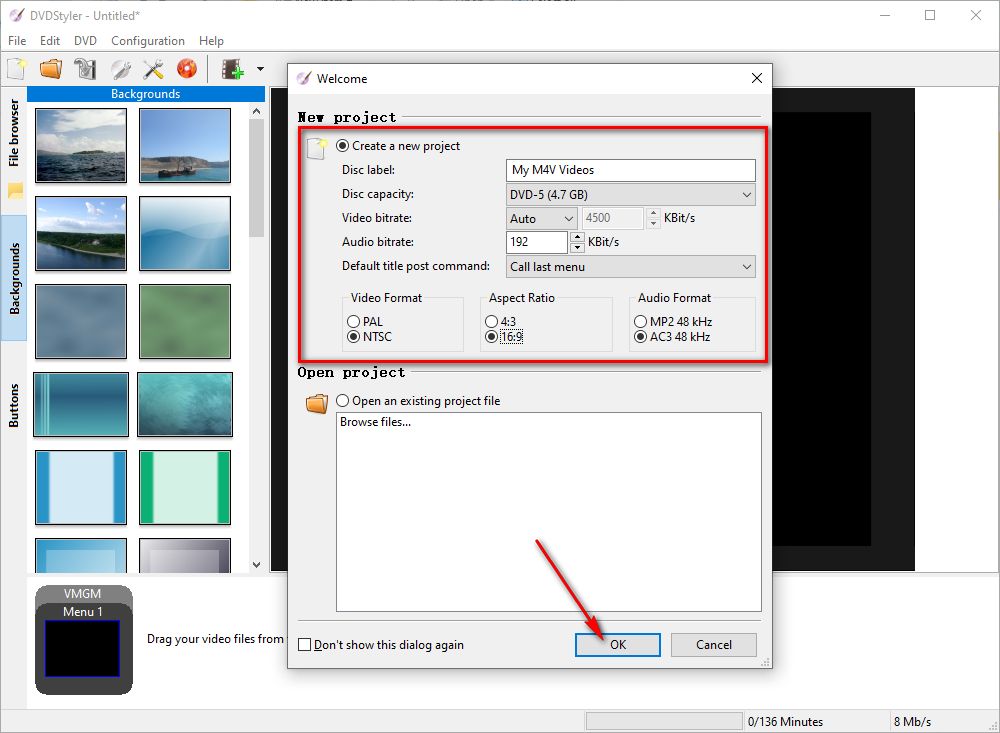 Step 2 - Choose a DVD Menu Template
You're prompted to choose a desired DVD menu template from some built-in presets, give it a name and click OK to proceed. Alternatively, you're allowed to design and beautify the DVD menu by clicking on the Backgrounds tab on the left sidebar.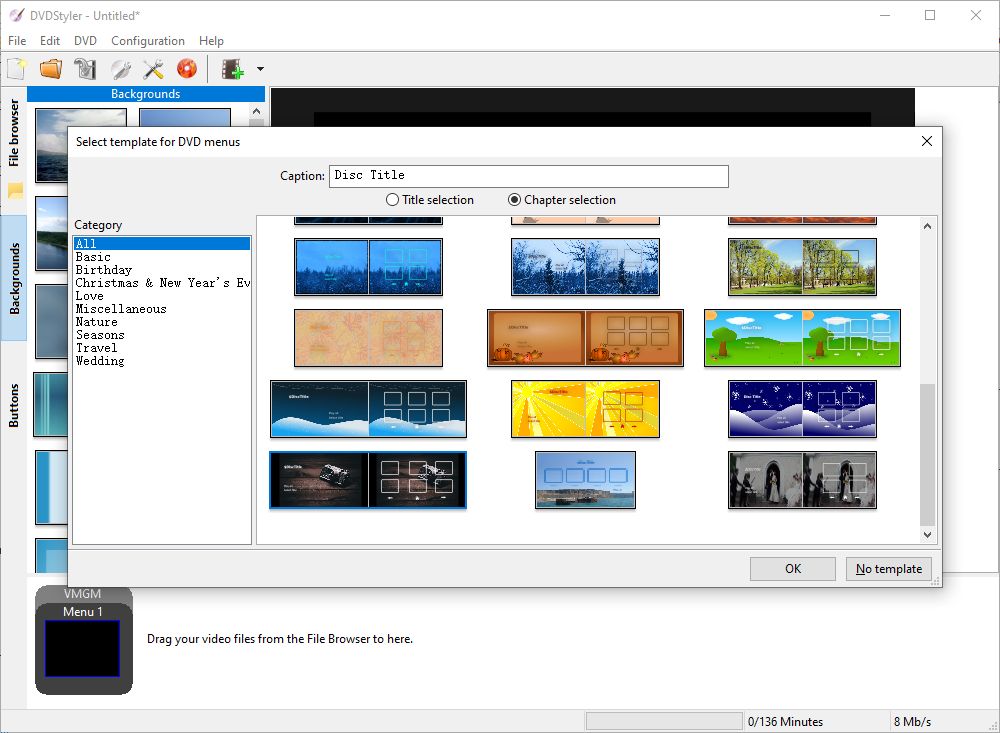 Step 3 - Add M4V Files
Click on the File Browser tab on the left sidebar to locate your M4V video files you want to burn and drag them to the Title Set Manager below. At the bottom of DVDStyler, you will see how much free space is left, DO NOT exceed the DVD capacity.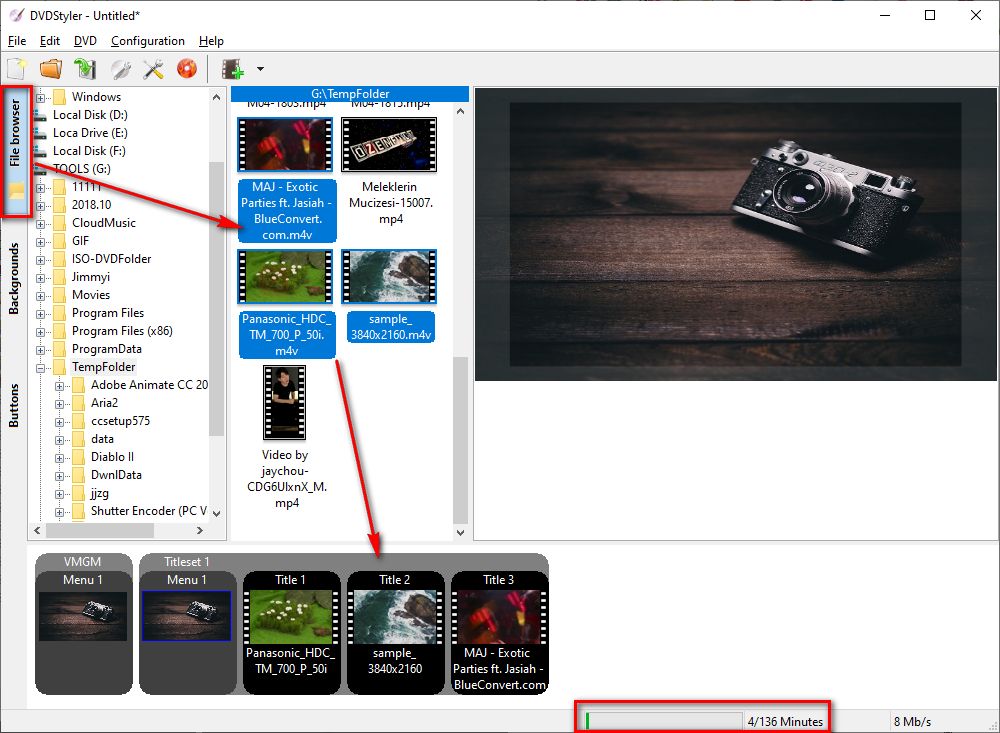 Step 4 - Convert and Burn M4V Files to DVD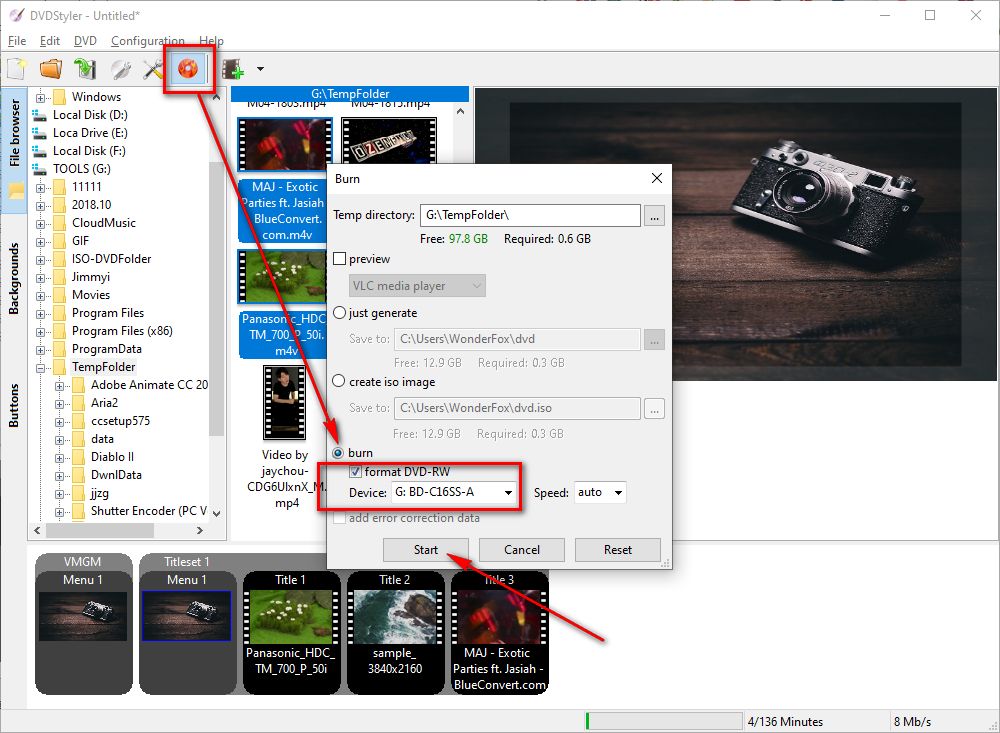 Final Words...
That's all about how to burn M4V to DVD Windows 10. Actually, you can also process the steps on your Mac. Besides M4V videos, DVDStyler still supports a wide range of popular file formats, audio and video codecs. But it's not a video transcoder like HandBrake after all, it would take a long time in the process. Just be patient!