Free MP4 Converting Software - Convert Video to MP4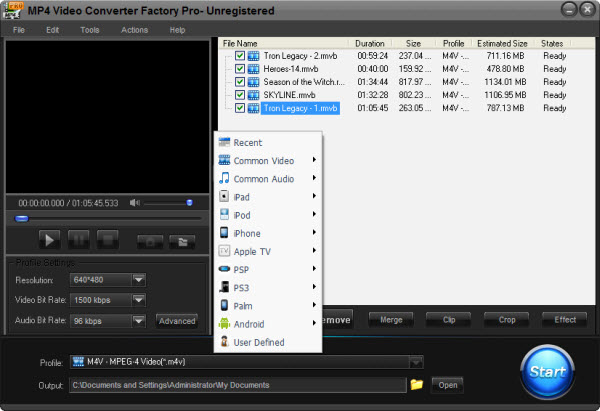 Why Should We Need Free MP4 Converting Software
Among the internet, there are multiple video resources and you can host and share videos freely. And for convenience, we can download the video from the web to enjoy. But for the formats, if you want to play the video on some mobile media player such as iPhone, iPad, iPod and PSP, free MP4 converting software is necessary.
The Advantages of Free MP4 Converting Software
For iPhone, iPad, iPod and PSP users, they can transfer video to iPhone, iPad, iPod and PSP with free MP4 converting software, and enjoy the videos while they are rest or taking buses (situations like that) and share them with family and friends. While you have some interesting videos in MP4, you can also use free MP4 converting software to convert those videos to some other formats such as MPEG, 480P, 720p in mobile device. Even free, but also can extract audio and capture pictures from videos. And most of the MP4 converting software is totally free and easy-to-use.
How to Find a Good MP4 Converting Software
1) From the mass of video converters, you have to make a clear consideration that which one is you needed, which one is fit for you. 2) Make clear that the function of one you choose is unlimited at most (speed, quality, and update). 3) You can also follow some good advices which are taken by some experienced user.
Here I suggest a convenient and easy-to-use MP4 video converter: Free MP4 Video Converter Factory, it is a useful Video to MP4 Converter that can convert various video formats to MP4 video, and it is an all-in-one video to MP4 devices converter with friendly interface, can convert video to iPad, iPod, iPhone, Apple TV, BlackBerry, PSP, PS3, Sony Walkman and other MP4 players.
With the Free MP4 Video Converter, you can convert videos to iPhone, iPad, iPod, PSP and other MP4 players; and you can extract audio from videos.
How to Convert Video with Free MP4 Video Converter Factory
If you need a Free MP4 Video Converter Factory, now it is necessary for you to know how to convert video with it. You just need to follow the basic processes below and then you can finish the converting task.
Step1: Import video. - Launch Free MP4 Video Converter Factory, Click 'Add' button to import video(s), click 'Remove' button to delete video.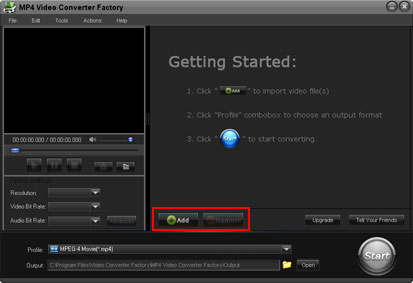 Step2: Choose an output format. - 1,Click 'Profile' combo box to choose an output format.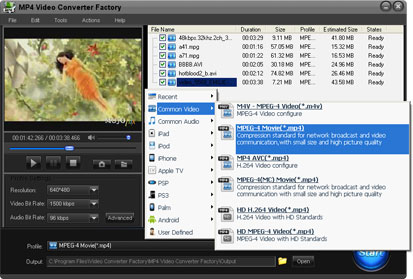 2, Profile settings, you can set Video Resolution, Video Bit Rate, Video Encoder, Frame Rate, Aspect Rate, Sound Channels, Audio Bit Rate, Audio Encoder, Audio Bit Rate, Sample Rate and Volume.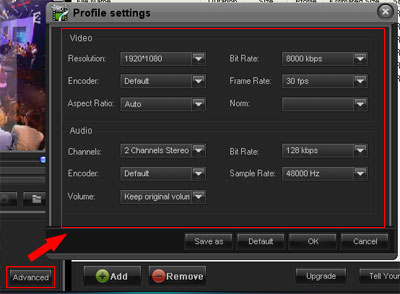 Step3: Click 'start' button on the interface of Free MP4 Video Converter Factory to begin converting process
These are the whole converting processes above, I think you must feel that it is very easy for you to do the task.
Screenshot of Free MP4 Video Converter Factory