Digital Wedding Music VS Live Band
Have you ever pictured your wedding ceremony: the bride/groom dress, the invitation cards, the wedding party, your bridesmaids/ groomsmen, the vows and other things? To be honest, I expected my wedding ceremony for many times though I am single. In the recent two years, I have attended many wedding ceremonies, but only one impressed me so much, which accompanies digital wedding songs rather with wedding band.
I asked the bride why chose digital wedding song and she told me the following reasons.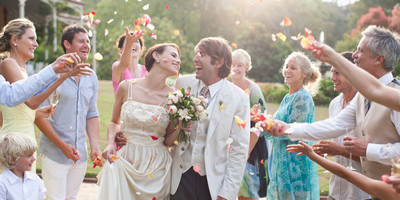 Sweet Wedding Ceremony
Expense
Digital wedding music is much cheaper than hiring a band. There are a lot of wedding song download resources and free music downloaders on the Internet. Therefore, you can get whatever kinds of wedding music without any cost, such as English wedding song, Hindi wedding songs, Shadi wedding music or Chinese songs.
On-site Effect
Digital wedding music is better than band. In order to have a
perfect wedding, we must avoid every situation which will possibly occur. However, if hired a band, its sound may not be enough or some members may do some errors or can't arrive in time, all of which will leave a regret forever!
Various Music Styles
Different music styles are needed in different situations. For example, the music in a wedding party must be exciting, the recessional music may be happy and the first dance song may be sweet. You can download wedding songs in advance according to different time and style then flexibly change. However, a band needs to practice every song for a long time and you'd better not change them!
In conclusion, wedding songs free download in advance is better and will get popular. Hence, I would introduce a powerful marriage songs free download program and the best wedding songs list for you. Hopes this free program and the list will perfect your wedding ceremony!
Let's free download the free wedding song download tool and then follow the next tutorial!
Wedding Music Free Download within 3 Steps
The WonderFox wedding song download tool enables you to download various wedding music from most video/audio sharing websites. For example, Christian wedding music free download from YouTube, Hindi marriage song download from Vimeo and so on. In addition, this marriage song download program also supports free download video to our portable devices. As for me, I downloaded yoga video for everyday fitness and downloaded Christmas movies last week. What is more, it is also a video/audio converter which can support 300+ video/audio formats, such as H264 to AVI, MOV to AVI, FLAC to MP3 and most of formats conversion.
After learning the basic function of this wedding song download tool, let's start the marriage song download process.
Step 1 Copy and Paste URL
Enter the Downloader module, click "+ New Download" then copy and paste the target URL. Don't forget to click "Analyze" button.
Lately, this WonderFox wedding music MP3 free download tool upgraded and now supports downloading from 1000+ websites including our familiar YouTube, Bandcamp, Twitch, Dailymotion and so on.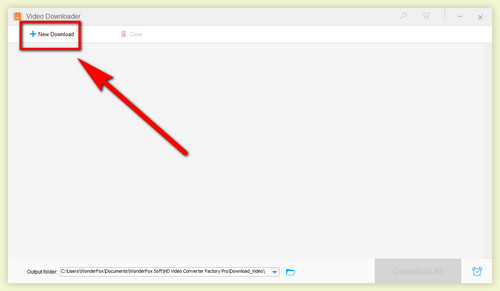 Copy and Paste URL
Step 2 Select Output Format and Quality
After automatically analyzing, you can select the quality, format and resolution you like. Then click "OK" to add the download task.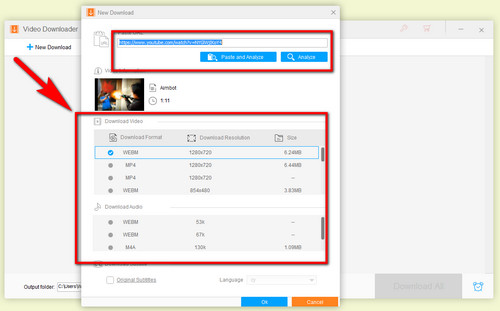 Select Output Format and Quality
Step 3 Start Downloading
The final step to download marriage songs is to click "Download All" button. Now this wedding song download process is finished, how easy it is, right?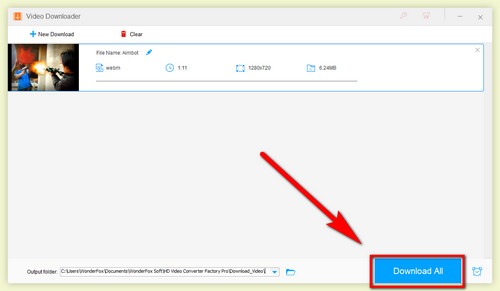 Start Downloading
Now, please download the Free HD Video Converter Factory to complete your jobs.
Best Wedding Songs
There are countless wedding songs on the Internet, so I'd like to list the top 10 wedding songs which may give you some ideas when you are getting married! In every wedding, from the ceremony to the last dance we have so many big moments to celebrate. Like a film score, your best wedding songs tell a story, create an atmosphere and enhance the beautiful emotions shared by yourself and your honorable guests. Therefore, the marriage songs listed below are prepared for every moment of wedding ceremony!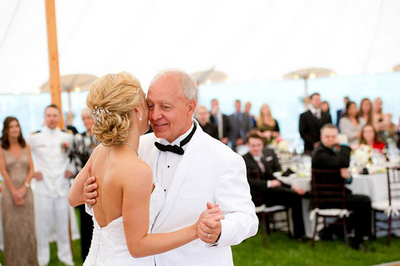 Father-daughter Dance
Top Wedding Tunes
No.1 All of Me – John Legend
No.2 Marry You – Bruno Mars
No.3 Thinking Out Loud – Ed Sheeran
No.4 Wedding March
Top First Dance Playlist
No.1 Thinking Out Loud – Ed Sheeran
No.2 At Last – Etta James
No.3 Can't Help Fall In Love – Elvis Presley
Top Father Daughter Dance Songs
No.1 I Loved Her First – Heartland
No.2 Butterfly Kisses – Bob Carlisle
No.3 My Little Girl – Tim McGraw

Certainly, more moments need specific music, such as the cake cutting moment, the mother son dance moment, processional songs and etc. I am so regretful that I can't introduce them one by one. But here are some websites you can find the best and unique wedding songs: YouTube, Vevo, the knot, Pinterest and WEDDING PAPER DIVAS.
Finally, whether you have one wedding on the calendar this summer or eight, hoping this free download wedding songs program and the best wedding songs list can make your wedding ceremony as the most unique one!
More Special Features of Free HD Video Converter Factory
Free convert audio and video from YouTube, Soundcloud, Twitch and 1000+ websites
Various media formats, optimized profiles for 300+ hot devices
Provided with a built-in video editor
Extract soundtracks from film/video
Can compress video with best quality but smallest size
Fastest conversion speed, 30X speed up supported