Part 1. Ready to Welcome Halloween?
Halloween is around the corner as the weather getting cooler and cooler. Leaves turning into brown and spinning in the air after gusts of cold wind sweeps through. People are occupied by preparation for Halloween activities. Housewives are busy shopping at malls and groceries to get their family members warmer clothes to wear and fresh food to eat. Dressing up and trick-or-treating door to door is still popular with kids of all ages. As for adults, watching several horror movies can really lift your festive mood and relax the tense work pressure. Then you might wonder how to get newest horror movies resources and download horror movies.
Let's take YouTube horror movies free download as an example.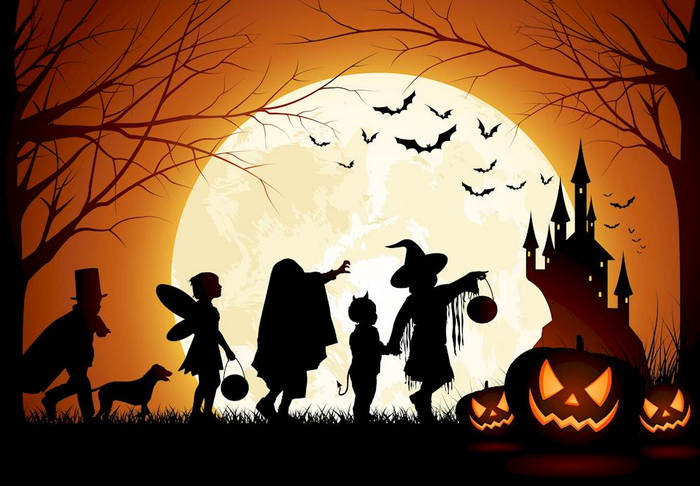 Happy Halloween
As is known to all, YouTube is the world's largest video-sharing website. Hundreds of thousands videos are uploaded onto it each day, including HD videos: 4K/2160P,1080P,720P and SD videos: 480P. And you can easily find various kinds of videos on it, for instance, romantic movies, documentaries, news, talk shows and TV reality shows, and so on. For people who pursue spiritual excitement and visual impact, horror movies perfectly meet your needs. And now Horror movie download from YouTube appears easy and possible with the aid of Free HD Video Converter Factory once you tested its almighty functions yourself.
Part 2. Editor's Choice-Free HD Video Converter Factory
First of all, let's get acquainted with this powerful application. It supports video and audio download with best quality but smallest storage space occupancy. Besides, it enables users to freely convert downloaded files into any preferable formats in an unprecedented speed. Besides functions mentioned above, you can also count on it to clip and merge, and even add special effects (sharpen, blur, old film, emboss, mosaic, etc) to movies sections that you find meaningful and interesting to you. Then you can combine these scary episodes into one file and share with your close friends on Halloween night.
How to download horror movies? Let's figure it out in the following part. I will show you the operating process step by step.

Free HD Video Converter Factory
Free download horror movies and other excellent videos, convert videos formats into popular MP4, MKV, HD formats, all in one application making up your life. Learn more >
Part 3. Steps of How to Download Horror Movies
Step one: Click the rectangle above this paragraph, and download Free HD Video Converter Factory, then install it into your PC.
Step two: Enter YouTube and find the horror movie you like, then copy its URL.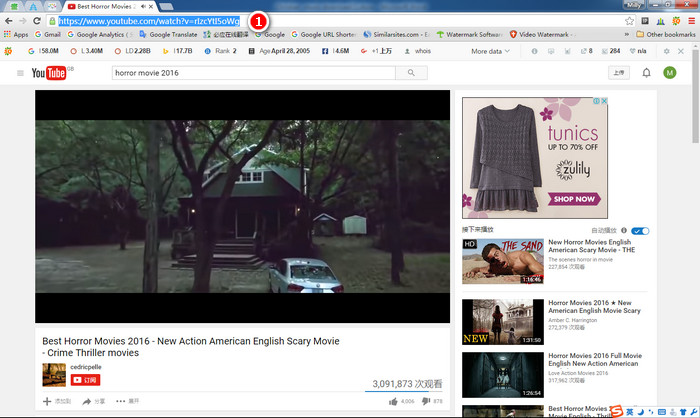 Copy URL
Step three: Launch the Free HD Video Converter Factory, select "Downloader", click "+ New Download" and paste the URL into "Paste URL", then tap "analyze", wait a few seconds, choose the resolution of the video, hit "OK" to add the download task. And you can continue to copy the second horror movie's URL for downloading batch movies. Finally, click "Download All " button.
Note: If you don't see the resolution option that the movie should have after analyzing the URL, you can reanalyze it.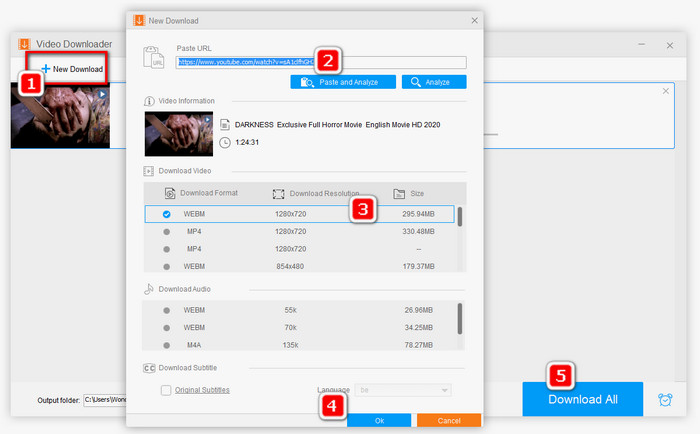 Batch Download
There are so many options for you. Whether it's English horror movies free download or Japanese, Thai' and more other countries. Hence, free horror movies download seems not far beyond your reach since you choose this simple-operational but strong-powerful video downloader. It always backs you up. Nowadays, HD video's popularity is on the rise due to the higher resolution and colorfulness of it. And HD horror movies download is just a piece of cake with the assistance of Free HD Video Converter Factory.
Part 4. Another Featured Function You Might Find Helpful
Sometimes, you may find that is difficult to understand the foreign languages in horror movies. And these situations, to some extent, accumulate awful viewing experiences. Therefore, you need a way to solve these trouble. And you can turn to Free HD Video Converter Factory as it offers the option to "add subtitle". First, you need to download the correct subtitles from the internet for the movie and then select "Converter" module in Free HD Video Converter Factory, import the movies, and click "add subtitle" button. After a few minutes, you will get the subtitle of your native language or the one you are familiar with.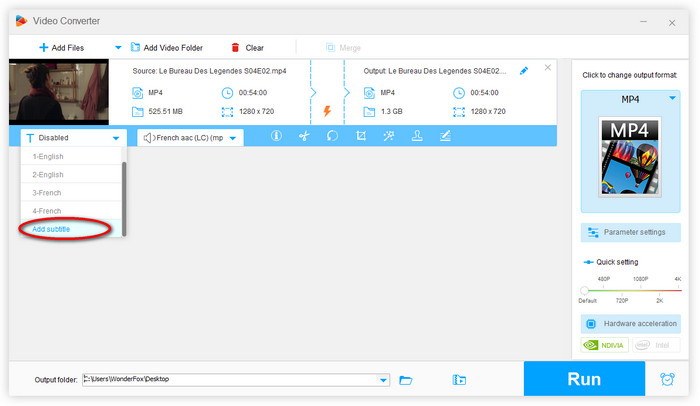 Add Subtitle
Still got question? Submit it to us and get answer within 24 hours.