Are you tired of dealing with large, unwieldy video and audio files that take up too much space on your devices and make it difficult to share media with others? Well, as we've already stepped into the era of ultra-high-definition, audio and video compression is a must-have skill today. Therefore, we need a reliable and easy-to-use tool that can help us compress those large video and audio files to more manageable sizes. No need to jump from a video compressor to an audio compressor and back again, in this article, we will offer the best solution for compressing both video and audio files with ease.
Best Video Audio Compressor You Won't Miss
WonderFox HD Video Converter Factory Pro is a comprehensive multimedia application that allows you to easily convert, edit, and compress both video and audio files. It supports a wide range of A/V formats, including MP4, AVI, MOV, MKV, MP3, WAV, and more. It also offers a range of preset profiles for different devices and platforms, making it easy to ensure that your compressed files will play correctly on any device. In addition to its compression capabilities, HD Video Converter Factory Pro also offers a range of editing tools that allow you to customize your video and audio files to suit your needs. The user-friendly interface that makes it easy for anyone to use, regardless of their technical skills.
Free downloadFree download the awesome video and audio compressor software, and learn how to easily streamline your media file management.
Run HD Video Converter Factory Pro and open "Converter". Click on "Add Files" button to import either your large video or audio files. Alternatively, just drag and drop them into the Converter window.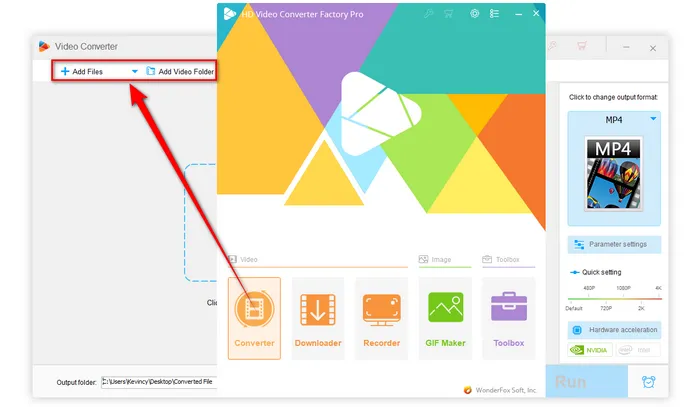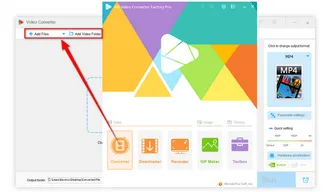 Step 2 - Choose a Way to Compress Video or Audio Files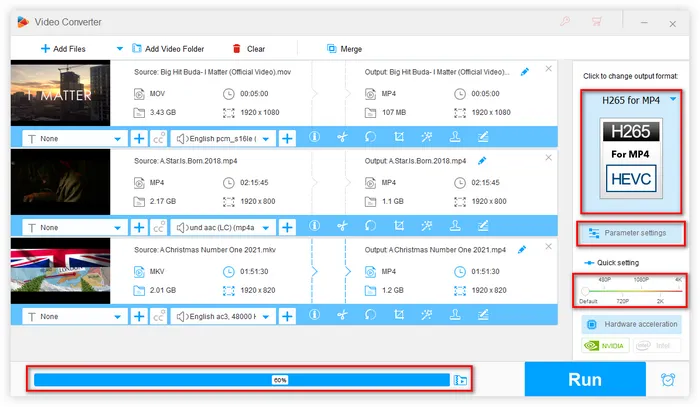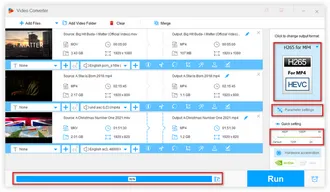 To compress audio files, there are 3 methods available as follows:
#1. Choose a lossy audio format.
#2. Lower audio bit rate.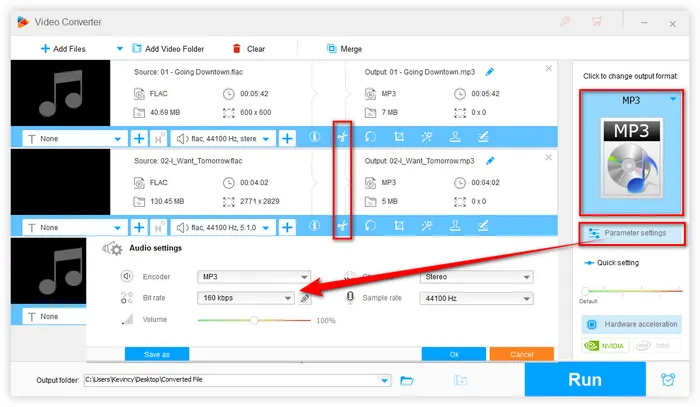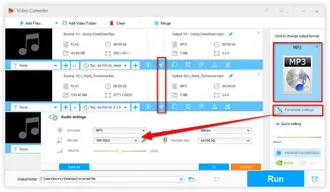 Step 3 - Start Video or Audio Compression