Converting MP3 to AAC with Professional Software
Many people have collected numerous classic MVs but failed to enjoy the music on Apple products with better audio quality, especially the MVs made in a few decades ago and equipped with mp3 format. To cope with this difficulty, you are suggested to convert MP3 to AAC (Advanced Audio Coding), which is the substitute for MP3 with better sound quality at the same bitrate.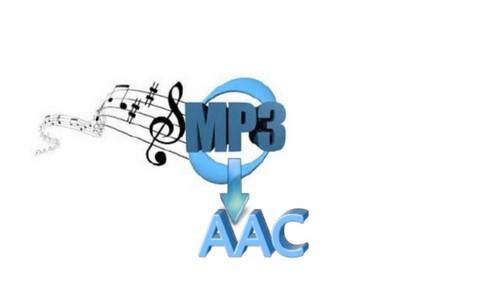 Convert mp3 to aac
At the same bitrate, AAC will generally have better sound quality. And when at higher bitrate, AAC is much smaller in size than MP3. For Apple's fans, AAC, the increasingly popular format is more than the best audio format choice. So, all you need is to find the perfect program to convert MP3 files to AAC format.
In fact, there are many types of video/audio converters around, but HD Video Converter Factory Pro is highly recommended by both the video experts and common users. It is designed to be beginner friendly with a concise and self-explanatory UI. This outstanding MP3 AAC converter can optimize your computer performance at 50X conversion speed , and can compress audios, extract audio from video , downsize 4K, etc.
Convert MP3 to AAC within 3 Steps
Download and start the software once you are ready to begin converting your music.
Extended Knowledge of Some Popular Audio Formats
The uncompressed and lossless format: WAV, AIFF
WAV, Waveform Audio File Format, is defined as lossless, meaning that files are large and complete. AIFF means Audio Interchange File Format that was developed by Apple for Mac systems. However, Windows systems can usually open AIFF files without any issues.
Lossless formats: FLAC, ALAC, APE
They are stand for Free Lossless Audio Codec, Apple Lossless Audio Codec, and Monkey's Audio respectively, and are compression codecs as well.
Lossy formats: MP3, AAC, OGG, WMA
MP3 stands for MPEG 1 Audio Layer 3, the most common lossy audio codec today. OGG is a free and open-source lossy format used more often in PC games and Linux. AAC, Advanced Audio Coding is a standardized format now used with MPEG4 video. It's heavily developed because of its compa tibility with DRM, for example, FairPlay, Apple's the most widespread DRM system). WMA, is shorted for Windows Media Audio and designed with Digital Rights Management (DRM) abilities for copy protection.
More Special Features on HD Video Converter Factory Pro
Convert between SD and HD video with high quality
Support all popular video/audio formats and devices
Download video of different resolution from 300+ video sharing sites
Personalize videos with a build-in video editor (crop, merge, clip, effects etc.)
Batch compress video files to save time and free up store space on device
Add Subtitles on video to better understand the video