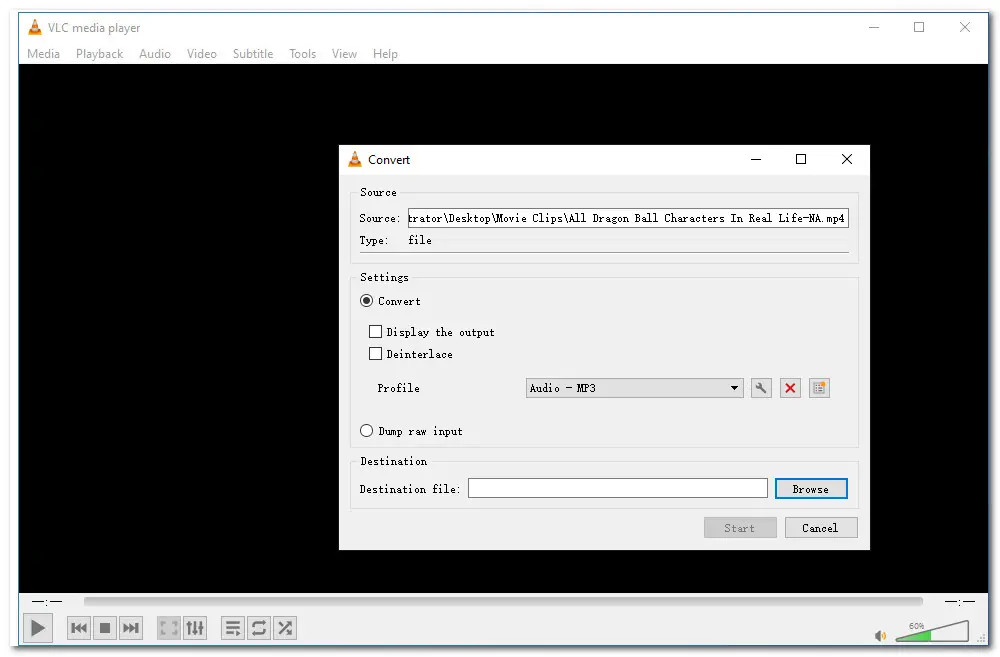 VLC is more than just a media player; it's also a free video to audio converter that lets you separate audio from video. There are no limitations to use this application, and you can extract sound from video with no issue. The following is further information about this tool:
Pros:
Support nearly all the popular video formats;
Compatible with multiple operating systems like Mac, Windows, Linux...
Totally free and safe;
Provides audio parameters editing function.
Cons::
It is pretty complicated to use;
Always come across with crash issues.
Official Website: https://www.videolan.org/vlc/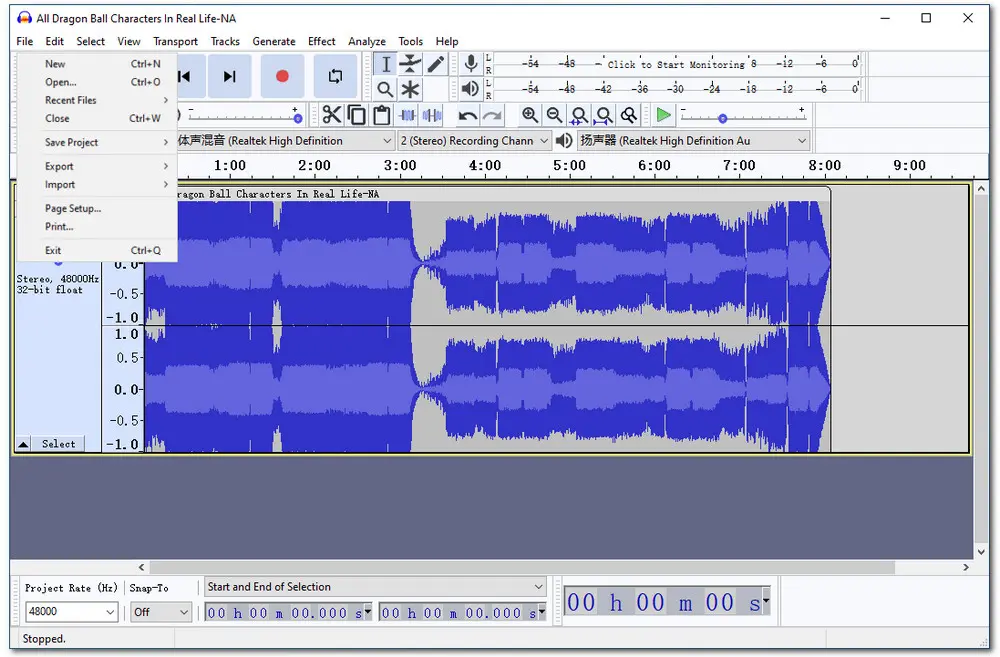 Audacity, an easy-to-use, multi-track audio editor and recorder for Windows, macOS, GNU/Linux, and other operating systems, is another option. It is free, open-source software. It also provides many specific functions, such as the ability to record, edit and play audio files. Here are some additional details:
Pros:
Totally free;
Add music, sound effects on different tracks;
Easy to edit, cut, paste and copy;
Mix audios, music, and sounds together;
Cons::
Only work with the audio file;
The UI may be complicated to beginners;
Lack of support team
Official Website: https://www.audacityteam.org/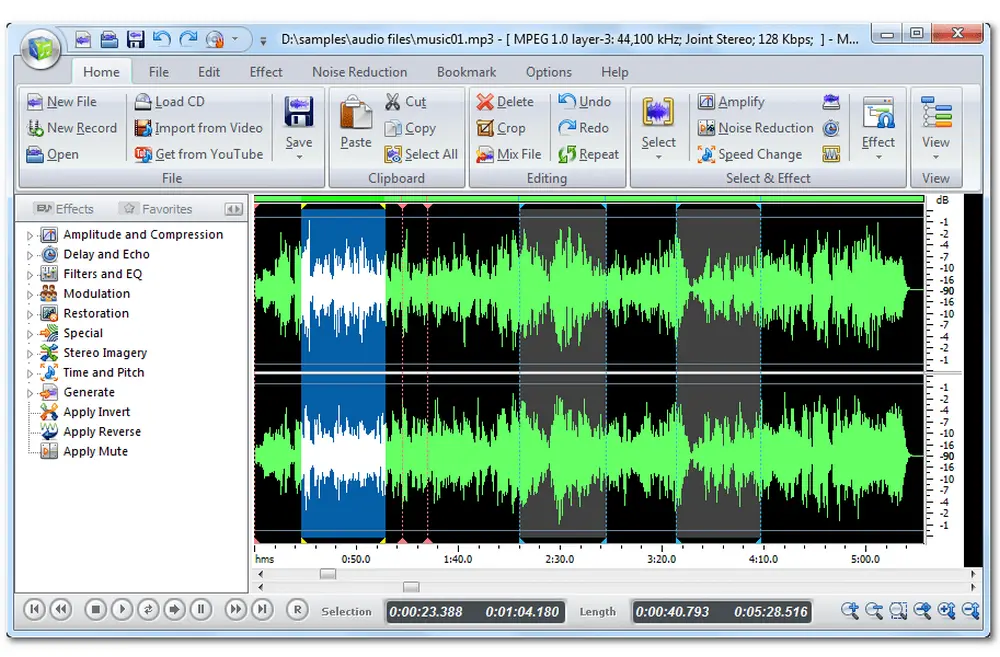 Free Audio Editor is another free and open-source audio extracting program. It allows you to record sounds, perform audio cutting, copying, pasting, deleting features, and apply audio effects and filters with ease. In addition to being an audio editor, you can also use it to download videos from YouTube and then separate audio from them.
Pros:
Totally free;
Compatible with Windows and Mac;
Abundant audio effects and filters;
25+audio formats supported.
Cons::
Unattractive interface;
Only designed for audio processing
Official Website: https://free-audio-editor.com/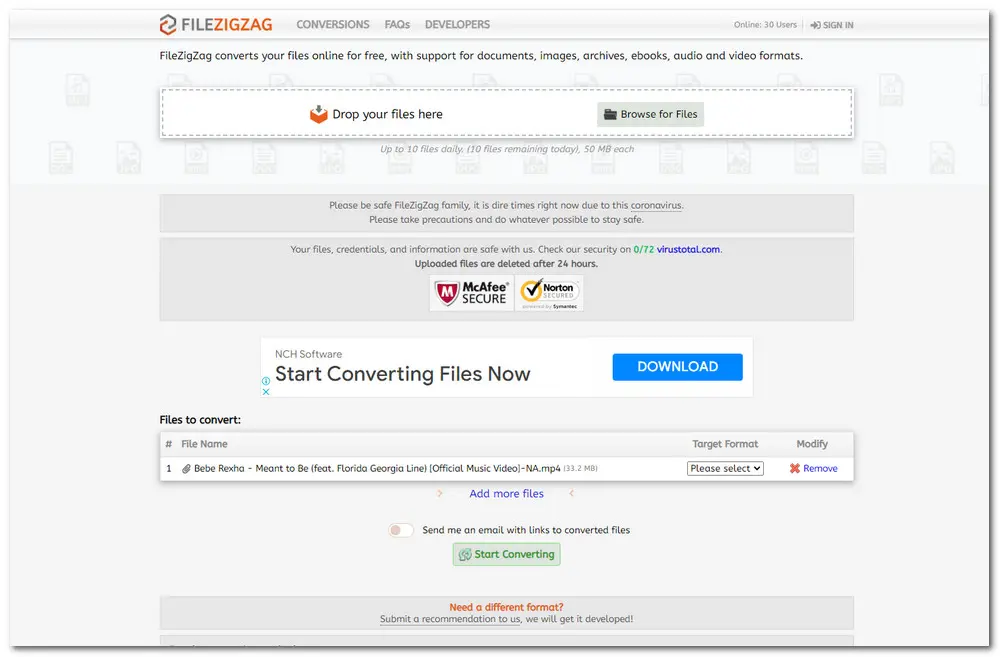 FileZigZag is an all-in-one online music extractor that help the users to convert audio files, videos, documents, images, and archive files. It performs better than other online sound extractors in converting speed. If you don't want to download any extractors, FileZigZag is a good alternative. The following is further information:
Pros:
No installation and registration;
Supports batch conversion;
Provides a good number of file formats;
Convert multiple files at once.
Cons:
Limited file size (up to 50 MB each);
Can only extract 10 files per day;
Uploaded files are only kept for one day.
Official Website: https://www.filezigzag.com/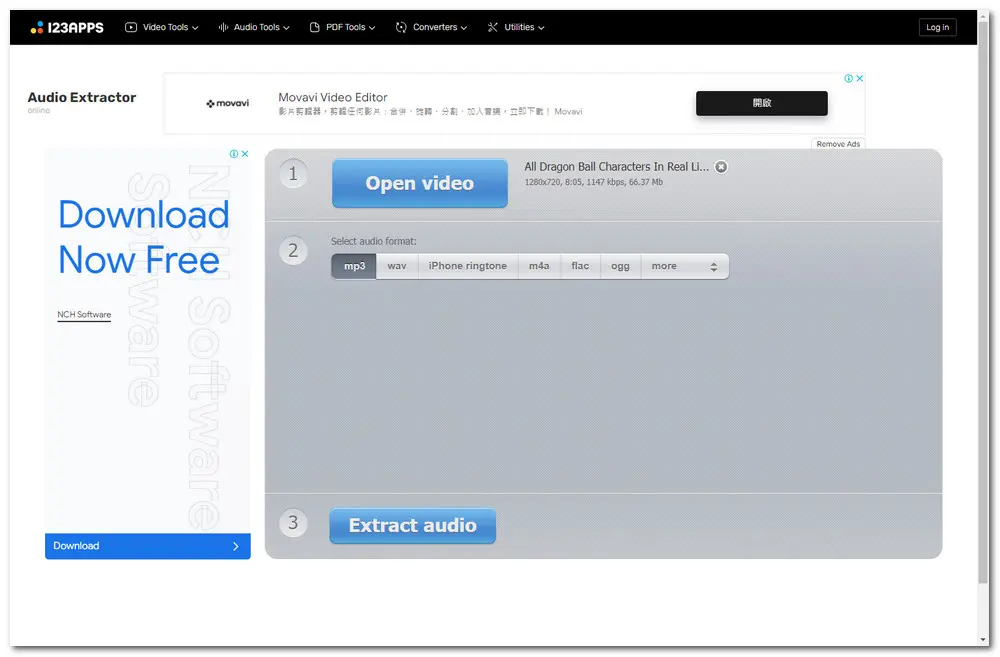 Audio Extractor is a one-stop website for extracting sound from video files in a variety of formats. The process of separating your audio from video is considerably easier. Here's some additional information:
Pros:
Simple interface;
Doesn't require installation;
Fast extracting speed;
Pretty friendly to new starters.
Cons::
Cannot edit the extracted audio;
Cannot extract audio from online video clips.
Official Website:https://audio-extractor.net/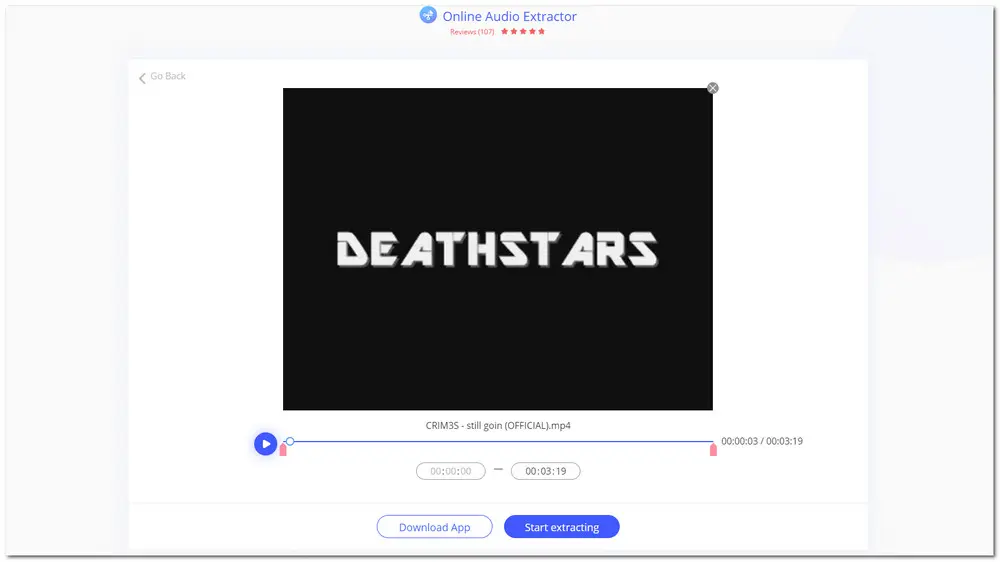 Beecut Online Audio Extractor is also a handy free online audio extractor that can help you rip audio from video files. With a clean interface and a simple audio-extracting process, users can easily extract audio from videos with it. You can even choose a specific period and extract audio from the selected period. The extracted audio file will be saved as a .aac file. More information is listed below:
Pros:
Support a wide range of video;
Well-designed interface;
Simple and intuitive extracting process;
Customizable audio extracting period.
Cons::
Only output audio file in AAC format;
Limited video size to 100 MB.
No other advanced features.
Official Website:https://beecut.com/extract-audio-online
Wrap-up
That's all about the best audio extractor software. Looking for a suitable music extractor from video may be a difficult task, but with this article, you can straightly choose one among the recommended sound extractors according to your various needs. Hope you can find this article helpful. Thanks for reading!