iPod Song Converter - Enjoy Music Only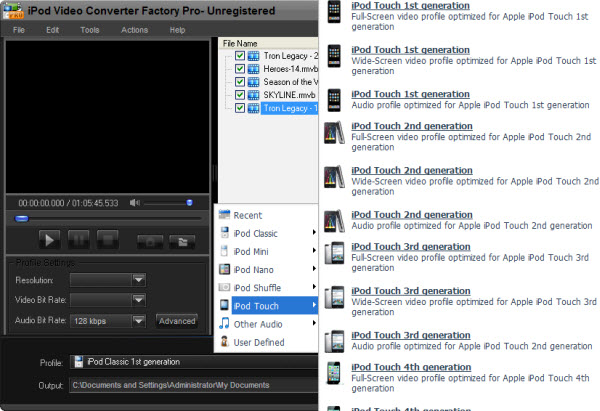 Just Listen to iPod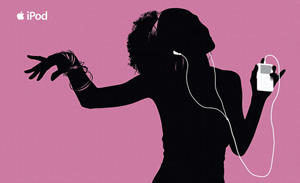 iPod, a MP3/MP4 player, but it's classical. From the first iPod player till now, iPod has been released several different models. In the keen competitions, iPod still walks well and been favored by users around the world. iPod is also popular. Every time Apple releases a new iPod, it will set a new wave of iPod. Now, iPod owns over millions users all over the world.
About video playing on iPod, not all iPod players support such function. But all iPod players support music playing and contain excellent quality. When you want some nice audio files from some videos, an iPod song converter is necessary for you to extract audio files out. Then just listen to the music and enjoy yourself.
How to Select iPod Song Converter
Now, such converter for iPod music is necessary, but how to select a good one. For this issue, the following advices may be useful for all users.
1.Basic Conversion: Such conversion software for iPod should support extract audio files from videos at least. Whether it support the conversion between audio formats is also should be considered.
2.Quality: The software should contain fast converting speed and good tone quality, and then users could enjoy nice audio files.
3.Operation: The software should be easy to control and support batches converting, and then such a process would save a lot of time for users.
Then, just follow the main tips above and base on some specific situations, it's easy to get a good iPod song converter for all of us.
Suggestion of Such Conversion Software for iPod
Among the mass of different conversion software, here I suggest iPod Video Converter Factory Pro for all users. The software is not just a video converter, but also the audio file converter for iPod. The professional iPod converter supports to extract audio files out from videos even the converting between different audio formats. It is easy to use, and supports convert in batches. It ensures the quality of the target files. Besides, some additional functions (merge, clip, crop and effect) are also available for users. It is really a nice and reliable converter for converting video/music to iPod.
So, with a professional and powerful iPod song converter, users can enjoy the excellent tone with iPod and create their own images for the music.
Screenshot of iPod Video Converter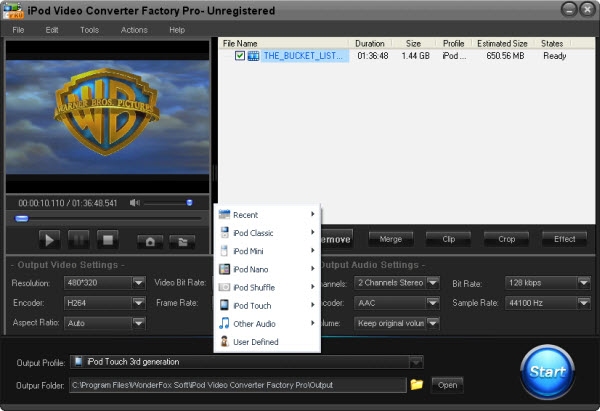 More Tips and Guides about Your iPod
If you want to enjoy more kinds of videos and audios on your iPod without format limitation, the below passage will be very useful to you. These tips and guides include convert video to iPod series and convert audio files to your iPod compatible audio files.
If you want to convert iPod music to MP3 so that you can play your iPod music resources on your other MP3 players, it is necessary for you to know how to convert iPod music to MP3. Also, if you want to enjoy MKV videos on yur iPod, iPod Video Converter Factory Pro can help you easily convert MKV to iPod . This powerful video converter can easily help you convert video to iPod Touch 4 if you have a iPod Touch 4; convert video to iPod Classic if you have a iPod Classic, convert AVI to iPod compatible videos and convert video to iPod Nano , etc. In a word, it can convert nearly all popular videos and audios to iPod series compatible videos and audios.
What's better, with iPod Video Converter Factory Pro, you can convert video and audio to you iPod series with optimized presets, that is, you do not have to figure out what the right video format, audio format, ecoder, bit rate or encoder are for your iPod series like iPod Touch 4, just simply select your corresponding device icon from the output profile. For more information about how to use iPod Video Converter Factory Pro, please see the User Guide of this software.